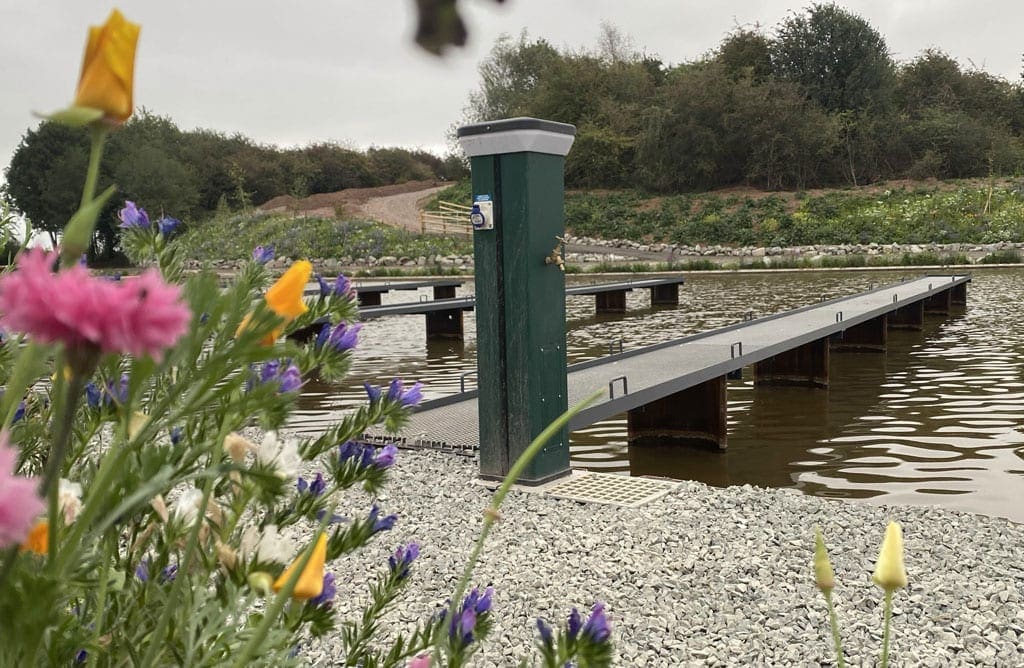 A new marina that has been innovatively developed to help attract and preserve local ecosystems and wildlife while providing a scenic spot for boaters is being opened to the public on October 12th.
Built in the heart of the Midlands countryside and situated on the Warwickshire Ring, Mancetter Marina's unique, bowl-like shape allows for banks full of vegetation and wildlife, as well as surrounding views of Leicestershire, Staffordshire and Derbyshire.
It is easily accessible to boaters from the main waterways being located on the Coventry Canal, with a 60-berth capacity and well-established facilities.
Ecologists were also brought in to advise on how best to ensure the site preserved habitats for local wildlife. This included planting nectar-rich and wildlife-attracting flowers and plants around the marina to attract invertebrates including butterflies, birds, amphibians and other wildlife to preserve and add to its natural charm.
Mancetter Marina's aesthetically pleasing yet practical design consists of a careful balance of hard and soft engineering. The infrastructure includes the use of Dura Composite anti-slip grids to create safe and durable jetties, alongside pre-planted coir rolls along the banks to encourage wildlife.
Construction of the marina also provided around 40 families and local businesses in the Mancetter and wider Midlands area with valuable employment during the uncertain initial months of this year's COVID-induced lockdown.
This included surveyors, welders, carpenters, material providers and local quarry workers, as well as marine and construction plant hire specialists, all of whom were able to work in accordance with social distancing guidelines.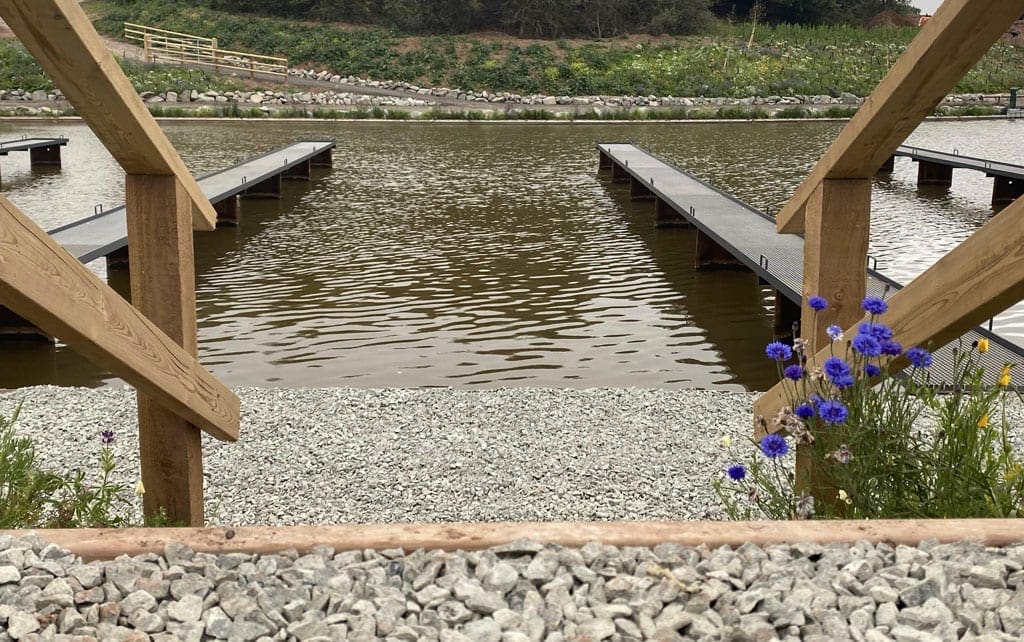 Local students whose exams had been cancelled were also involved in the planting of flowers and other vegetation around the marina's perimeter.
The new marina will provide canal users with a range of facilities to ensure they have access to everything they need. From essentials like toilets, showers and service areas to extras such as WiFi, laundry, CCTV, gated access and even storage.
For further ease of use, each jetty has a bollard providing electricity and water which marina users can conveniently access.
Charlotte Lea, an ecologist at The Rothen Group, commented: "When working on Mancetter Marina we have carefully considered how to create an infrastructure that will provide longevity while maintaining the rural feel of the space.
"By installing hard bank support, we have added stability to the structure of the marina and also incorporated vegetation. For this, specific materials were selected to protect the safety of those using the marina and prevent any erosion or disruptive maintenance work needing to be carried out.
"One of the challenges we faced with this project was the bowl-like shape of the marina which required the use of specialist machinery to gain access and carry out work on the site.
"Our specially adapted fleet was instrumental in the progress of this project, allowing us to build the necessary structures that would be both sturdy and safe for visitors, who we look forward to welcoming."
For more information or to register interest in booking a private mooring at the Mancetter Marina, visit: www.mancettermarina.co.uk.