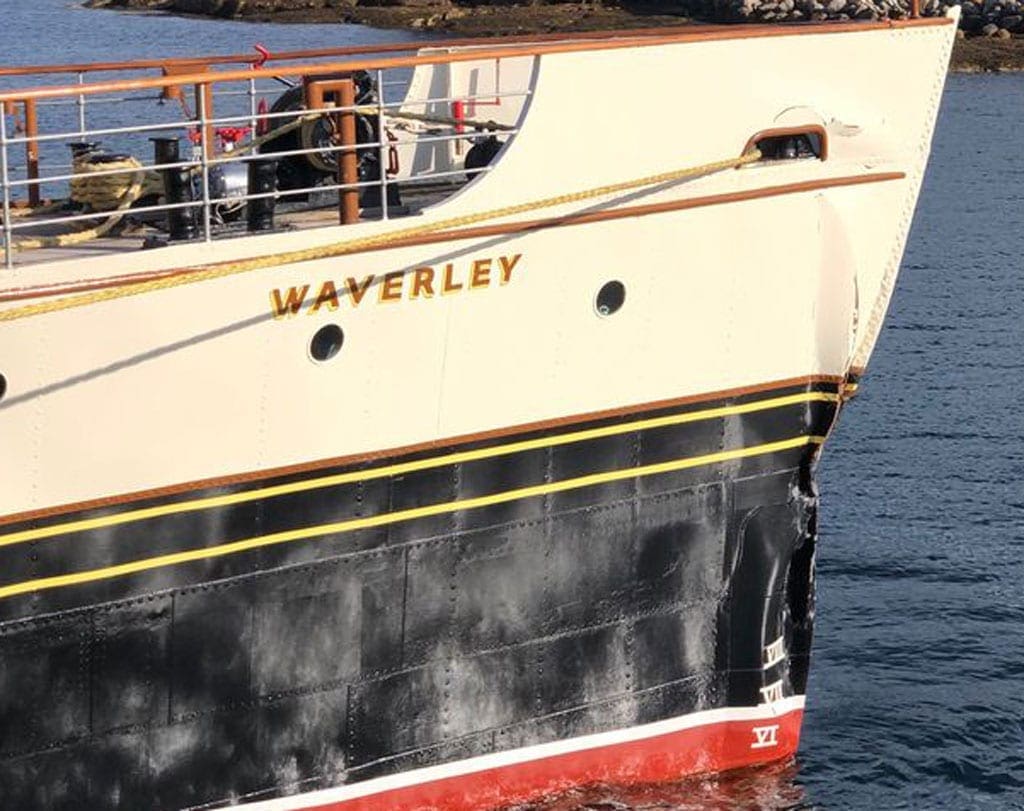 Twenty-four passengers were injured, some requiring hospital treatment, when PS Waverley hit the pier at Brodick, Isle of Arran, around 5.00pm, on Thursday 3 September.
Eye witnesses described the paddler's bows striking the pier sharply, damaging the vessel and throwing some of the 213 passengers and 26 crew around the boat with the force of the impact.
The accident is now being investigated by the Marine and Coastguard Agency. Waverley Excursions, which had decided to extend the iconic ship's sailing season until 12 September to meet demand for cruises, has now cancelled all further sailings this season.
The incident was attended by police, fire, ambulance and coast guard service units and uninjured passengers were taken by CalMac ferry to the mainland.
Waverley will now have to be dry-docked at Greenock to assess the damage and for repairs to be carried out in what represents a significant set-back for the ship which had returned to service after a successful boiler renewal appeal
Waverley Excursions says that it is working with the Marine and Coastguard Agency to establish the cause of the collision as well as launching its own, internal enquiry.
Article continues below…
Advert