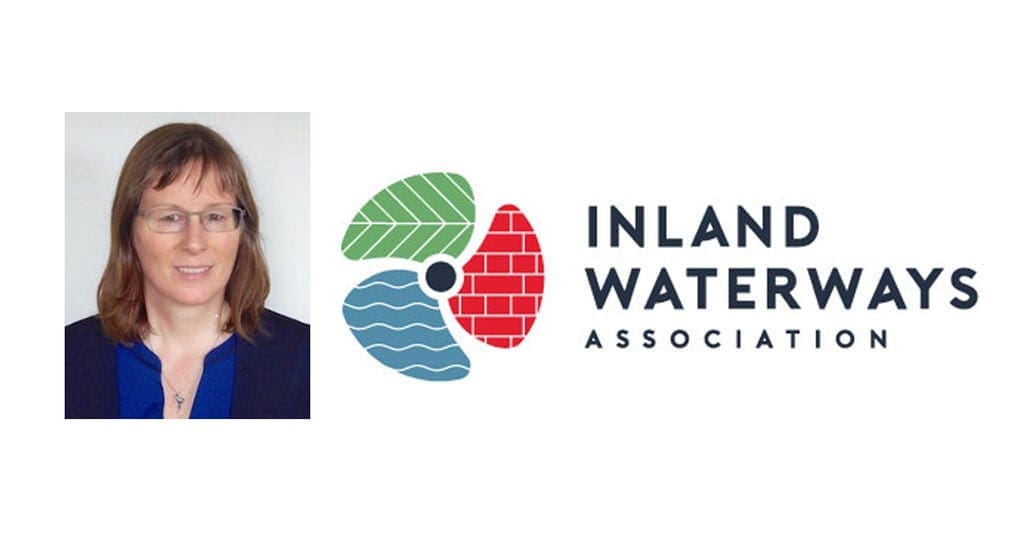 Sarah O'Grady has recently taken on the role of IWA's chief executive as Neil Edwards, in the role for over twenty years, has retired as announced late last year.
Sarah O'Grady is an experienced leader, providing consultancy and interim support to boards and executive teams. She works with a wide range of charities, from large to volunteer-led, including museums.
She was chair of Amnesty International UK Section for three years, steering the membership organisation through a governance and constitutional reform programme.  Her appointment is for six months, or until a permanent successor is in place.
Announcing the news, IWA national chairman Paul Rodgers said: "At a time when IWA is active at national, regional and local levels across as diverse a range of issues as the sustainability of the waterways network, the pressures on restoration programmes, planning and heritage matters, and the environment, it is crucial to demonstrate strong leadership both within the Association and across the waterways ecosystem as a whole."
"Sarah is an authority on charity management  and I know she will do a great job driving the organisation forward over the next few crucial months.  This is our 75th year and her experience will ensure we have the right building blocks in place as we look forward to another 75 years focused on the regeneration and protection of our nation's waterways.
Article continues below…
Advert
"Having Sarah in place means IWA will be well-positioned for what we expect to be a very busy period.  We are really looking forward to seeing our task party volunteers return to the waterside and to supporting the return to work of volunteers on the restoration projects we champion when it is safe to do so.
"We are also devoting energy and resources to a range of projects including the imminent publication of our Practical Restoration Handbook, which has been completely revised, and the launch of Part II of our Heritage Report, which highlights the threats faced by our waterways heritage from careless development."
An announcement on the permanent chief executive position will be made in due course.
Article continues below…
Advert