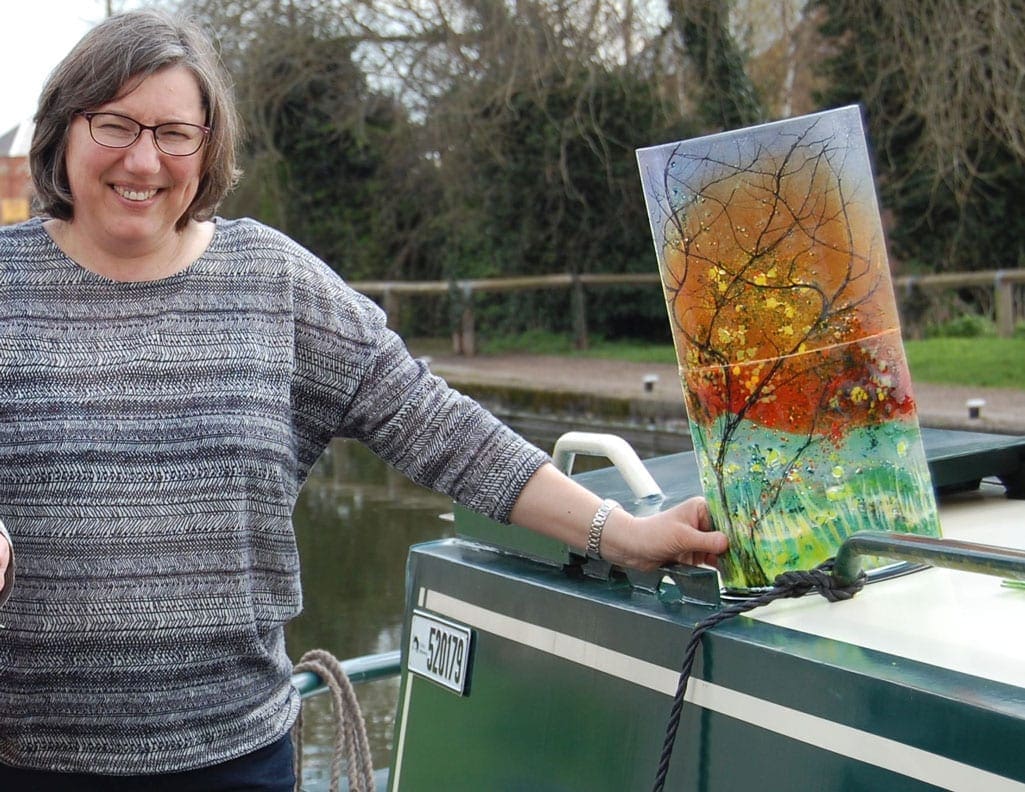 Glass Artist Kathryn Webley is one of the artists competing in the BBC programme Home is Where the Art Is, the episode featuring Kathryn is Season 2 Episode 15 and will be screened at 3.45pm BBC1 on Friday 24th July.
The programme is hosted by Nick Knowles and each episode shows three artists bidding to win a commission to make an original artwork for a customer.
Kathryn makes all her glass art on a narrowboat called The Pod which is moored in Worksop, on the Chesterfield Canal.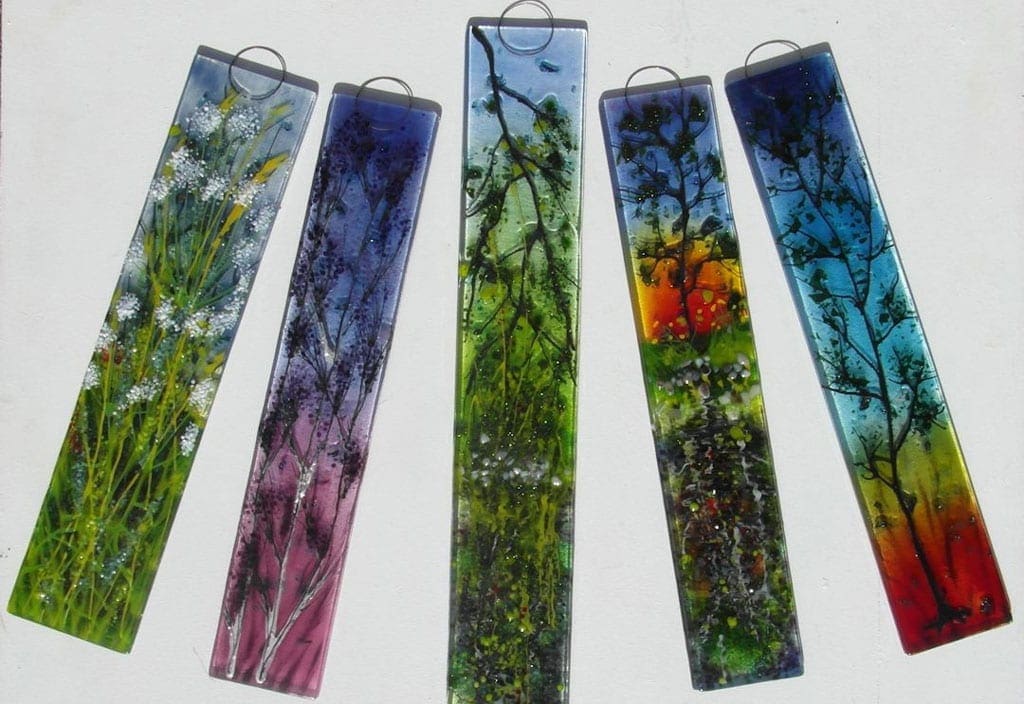 She produces fused glass that is inspired by the nature she observes on the waterways. Her work includes sculpture, pictures, plates and she crafts bespoke windows for boats and houses.
"To say I was surprised, when I found out I would be competing on the programme, would be an understatement", says Kathryn.
"Honestly, I was a bit daunted, but I was really taken by the ethos behind the programme. It is all about making art accessible to normal people.
"When most people think of art, they think of the millions of pounds paid to buy a Van Gough or Monet. This programme shows that for a relatively modest sum, not only can you have an original work of art; but a work commissioned especially for you.
"The actual filming of the programme was quite an experience! Nick Knowles and all of the production team were really supportive and professional."
Kathryn describes: "I also enjoyed meeting the other artists and there is some amazing work featured in the programme which I'm sure the public will love seeing".