THE much-anticipated start on the extension of the Cromford Canal at Beggarlee, Langley Mill, has begun with preparatory work to pipe two gullies.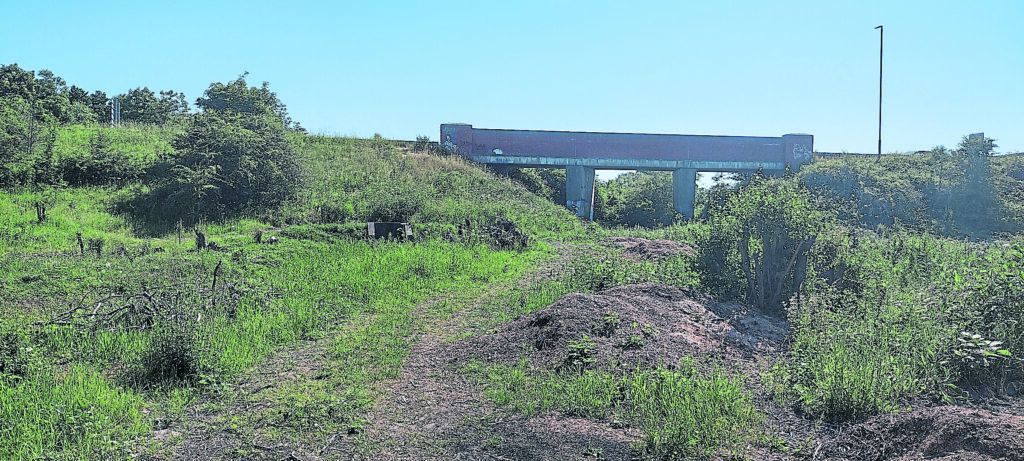 One of these will pass underneath and across the new canal extension which has been one of the principal objectives of the Friends of Cromford Canal which was established in 2002.
Connecting with the Erewash Canal and the abandoned Nottingham Canal at Langley Mill, Great Northern Basin, the extension will add 1.25km from the end of the in-water stretch which is the mooring for the Langley Mill boatyard. The original line of the Cromford was cut by the A610 construction in the early 1980s.
The new extension will have a double lock raising the level from the in-water section. The upper level will then travel north for 50m and then turn sharp right and go through the centre span of the old Walker Barber railway line under the A610.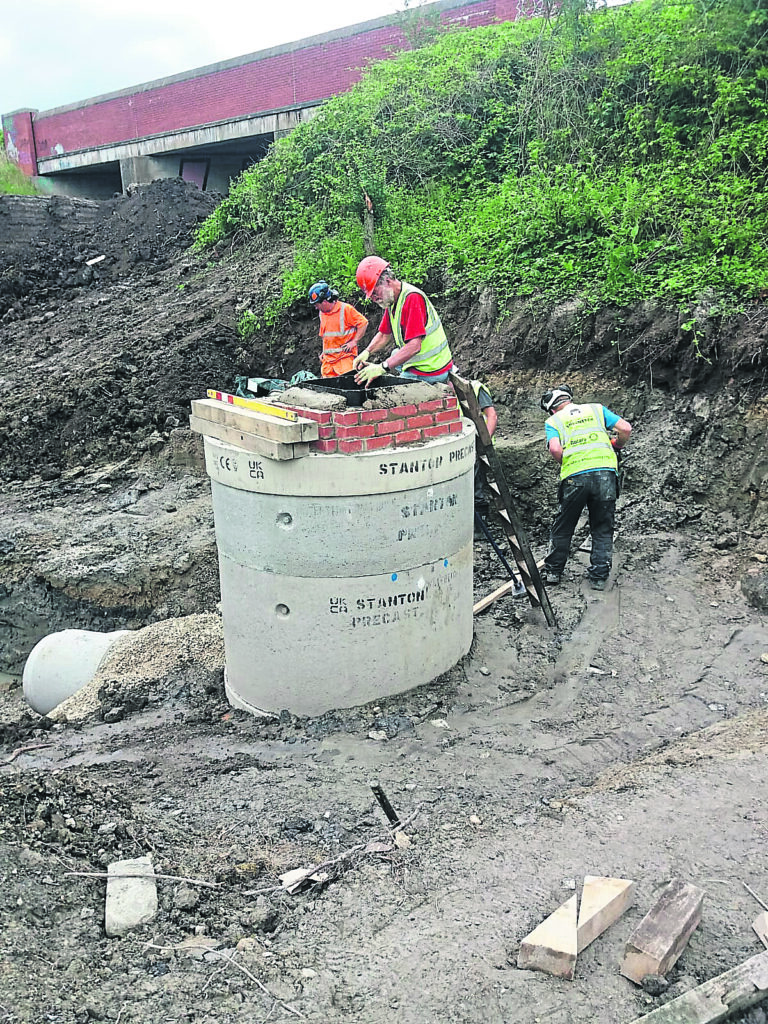 The canal will then turn immediately left (northwards) along the side of the A610 for 600m to Stoney Lane, where a winding hole will be established. This will be the extent of the first phase of the extension. There will be a new public footpath established along the canal to Stoney Lane.
Delays have arisen with the planning, due to the FCC having to work with multiple authorities. The county boundary between Nottinghamshire and Derbyshire at Beggarlee is the line of the A610 road, although originally it was the river Erewash which flowed alongside the Cromford's original line, but was changed when the A610 was built.
So it was necessary to discuss and agree planning consent with two county councils and two district councils, also working with the Canal & River Trust and the two wildlife trusts, Nottinghamshire and Derbyshire.
The groundwork has required the area up to the A610 bridge to be completely cleared of 40 years' thick woodland by FCC work parties, supported by the Erewash Canal Preservation & Development Association.
A number of the FCC volunteers who had training on dumper trucks and diggers worked with the Waterways Recovery Group on site in early July to construct the new watercourse, which will go under the new canal extension.
They have dug out gullies and set in position 80m of piping although were held up on several occasions by debris left behind and buried when the A610 was built. One of the biggest pieces was a tyre from a large vehicle.
The amount of direct volunteer time including the WRG work and all the other volunteer operations is in excess of 2800 hours.
When the present pipe laying is finished, there will be a pause awaiting the return of WRG in September to build a second large manhole chamber.