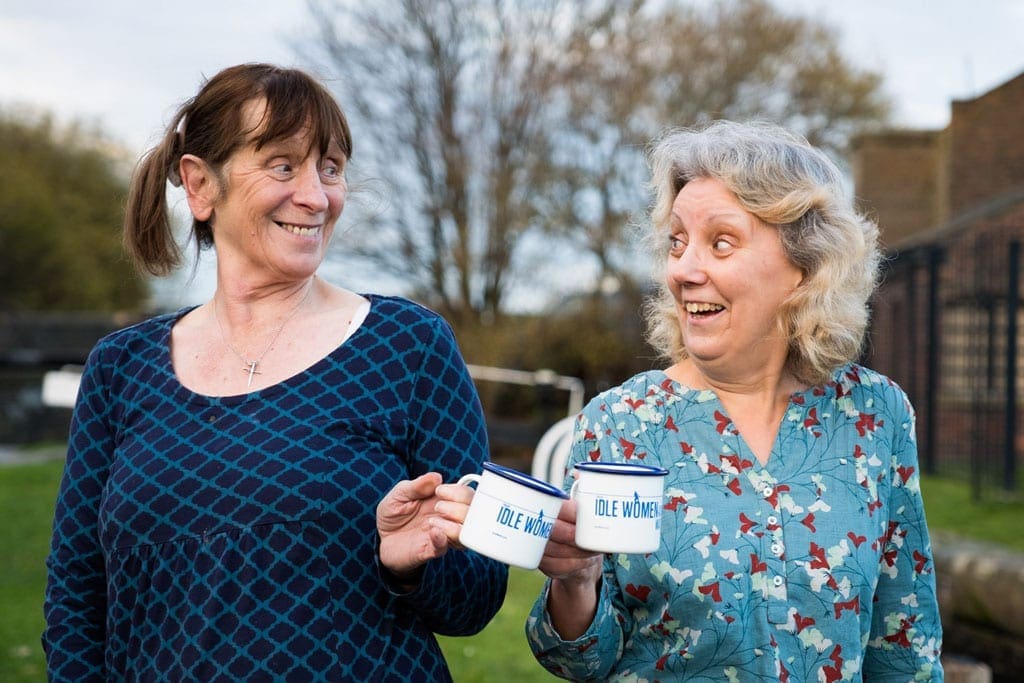 Alarum Productions is a theatre company which tours by canal boat, telling the stories of ordinary women doing extraordinary things and they are about to celebrate their 5th anniversary!
Although currently unable to put on live shows, they are still able to celebrate, by summing up the last five years of performing, creating, producing and boating in five blog posts. Each blog post will be made up of five fun facts and archive photos, all of which will be available on their website www.alarumtheatre.co.uk.
From key dates to unusual venues, quick-fire questions and memorable moments, these celebratory posts will share a lively collection of anecdotes by Heather Wastie and Kate Saffin, Alarum's co-founders.
Here's a glimpse of what's in the first post which will go live on Monday 1st February:
First tweet
On 1st February 2016, a single tweet made a spark that grew into something much bigger. This chance meeting on Twitter saw Heather and Kate connect (virtually) for the first time. Ah, the power of the internet. The date of this tweet has been fondly adopted as Alarum's date-of-birth, and will kick-off the 5th Anniversary celebrations!
First phone call
A month or so later, after a slew of online messaging, Heather and Kate had a proper chat. Thanks to Kate's old diary, and thorough note-taking, she can remember the exact time and date of the first call: Tuesday 8th March, 3pm.
First meeting
By the end of March, the first in-person meeting took place. Kate left her boat, moored in East London, arrived at Heather's home near Kidderminster, and jumped straight into planning mode. With copious cups of tea, lots of ideas, and a big map of the waterways, Alarum became a fully realised idea.
First performance
The first collaboration between Heather and Kate was a performance on April 3rd at The Barge House, alongside the Regents Canal in East London. This was the premiere of Idle Women of the Wartime Waterways, a double bill of theatre, poetry and song. Alarum's debut put even grander plans into motion.
First tour begins with a cancellation
The first tour should have taken place on 16th June at the Camp House Inn, Grimley but a rather important component was nowhere to be seen – the stage. Thanks to the River Severn bursting its banks and flooding, the stage was underwater. The tour was put on pause and began again on the 21st June at Ashwood Marina on the Staffs & Worcs Canal instead, taking the tour's planned 11 shows down to 10.
When creating theatre around the waterways, sometimes water (from above and below) may have other plans! Luckily, flooding hasn't slowed them down since – even if the rain has, occasionally.
Since 2016 they have toured their shows across the UK and received funding from Arts Council England and the National Lottery Heritage fund, taking theatre out into the community and celebrating the stories of ordinary extraordinary women.