The Canal & River Trust's winter works are nearing completion but with a 200-year-old system to maintain, planning for next season's programme is already under way. Chief infrastructure and programmes officer Malcolm Horne explains.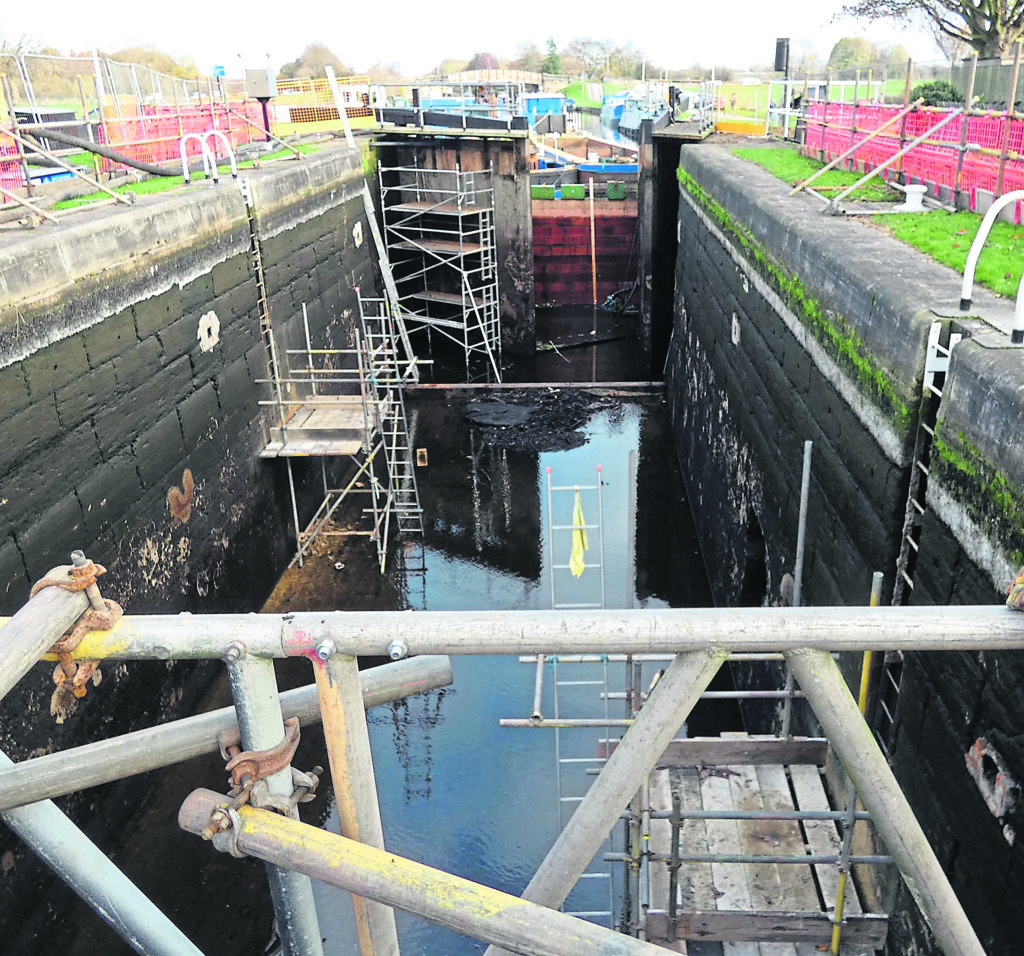 THE Canal & River Trust's ageing infrastructure needs significant care and investment to keep it safe and available for boaters to enjoy today and for generations to come. With thousands of assets, including over 1500 locks, a rigorous inspection programme and careful planning is a necessity.
Our assets are inspected regularly and prioritised for investment depending on various criteria, like their condition. Lock gates usually have a 25-year average lifespan. The condition of the lock gates when inspected is determined by using a grading system from A-E; a lock gate in condition A means that the gates are 'like new' while condition D means that they are getting close to needing replacing. Condition E means that the gates need replacement straight away and therefore are highest priority.
Our dedicated lock gate inspectors and engineering teams collaborate with our operational teams around the country who operate and interact with the gates regularly because there are sometimes other lock gates that need working on that are causing issues for boaters or where there are water loss issues etc. Gates are often given a second check to ensure that the condition of the gate has been recorded accurately.
Where capacity allows, our teams will try to pair together top and bottom lock gate replacements where possible, if the other gate needs doing in the next few years. Often other works, such as brickwork, cills, fender and other repairs, are carried out while gate replacements are taking place. Our gates are made at our in-house workshops at Bradley and Stanley Ferry. The workshop teams work closely with the engineers to time the production of the gates ready for the proposed installation date.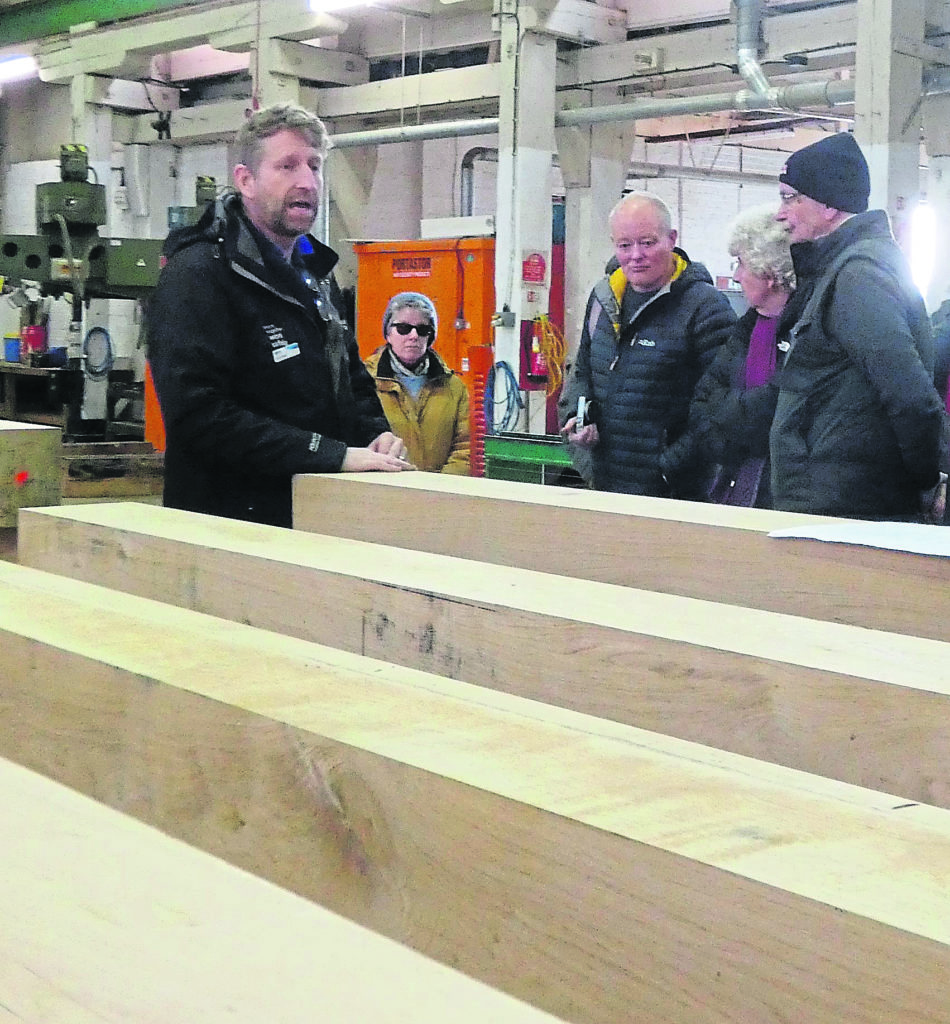 During the winter stoppage season, other stoppages outside of gate replacements are included in the programme and we undertake brickwork repairs, piling, grouting, bridge repairs and many more. Our winter work is carried out by our own in-house construction teams and our approved supply chain contractors. We also have stoppages in place for third parties such as local councils, HS2 and Network Rail, where often they need access over the canal to carry out repairs to the railway bridges.
Many factors go into planning a stoppage. We identify which assets are the highest priority based on their condition, the length of time required to carry out the works, how much resource is required, planning how the work will be carried out and if any specialist components are required, such as complex crane lifts. Often, we also need approval from environmental and heritage bodies before the work can commence.
When planning winter stoppages, we use something called a 'through-route protocol'. This protocol works by dividing the navigations into pre- and post-Christmas periods, where works are planned based on whether the section of canal falls into either the pre- or post-Christmas period. Using this protocol helps us to keep through routes available for boaters so they can travel north to south and east to west. Our pre-Christmas period usually starts in early November and runs for about six or seven weeks up to Christmas.
The post-Christmas period runs from early January to mid-March and is around a 12-week period. There are instances where a stoppage should be planned in the pre-Christmas period, but the scope of works required mean that a larger timeframe is needed. Therefore, occasionally some stoppages have to be planned in against the protocol, but we consult thoroughly on these with our National Advisory Group and External Consultee Group (each made up of representatives from private and business boaters who are well placed to advise us and represent views of other boaters).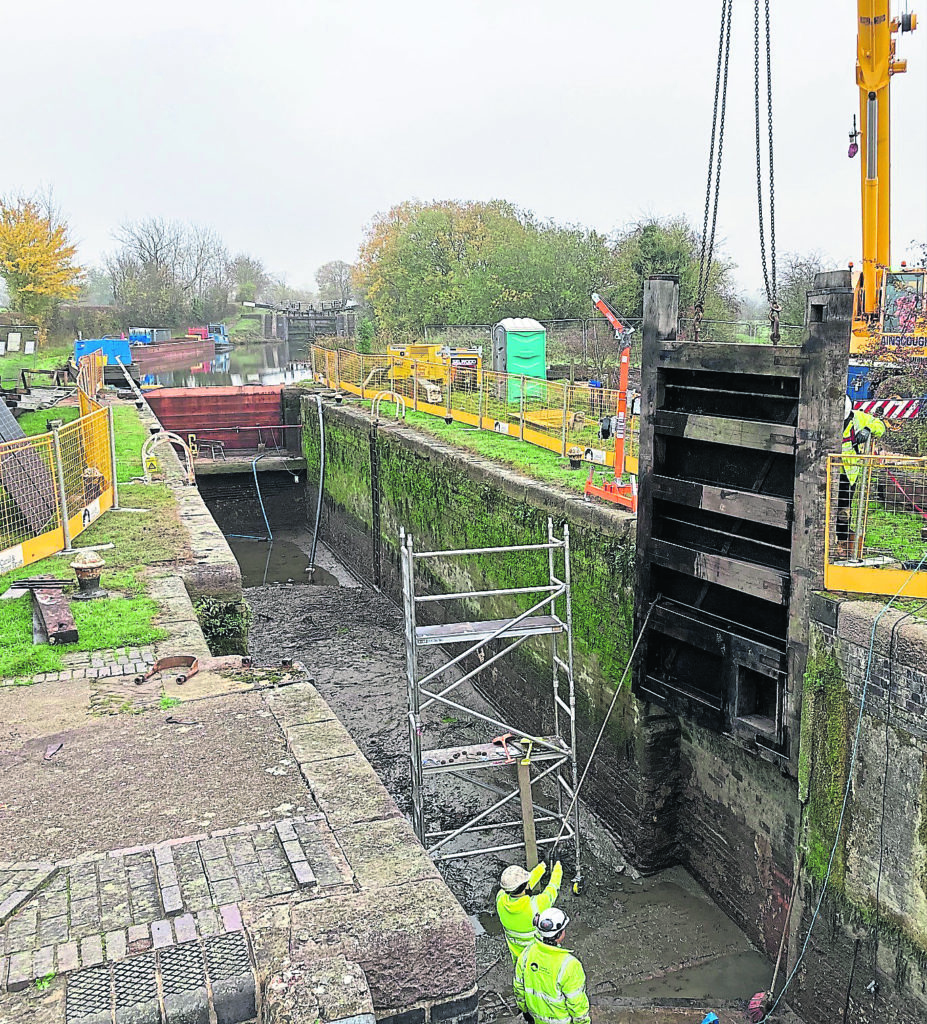 Our winter programme is published on our website for public consultation in early May for four weeks and again in July for a further four weeks. This gives our customers the opportunity to log comments on a particular stoppage or raise any questions or concerns. In mid-August, the winter programme is published and if any changes are required after this, we follow a change-control process. This means that any changes to a winter stoppage are consulted with via our External Consultee Group and our internal regional and business boating teams. All changes must be approved by our chief operating officer, Julie Sharman, and myself.
When the winter stoppage season is in full swing we hold several open days across the country to give people chance to have a closer look at our assets and the works being carried out. Sometimes it is even possible for people to go down into an empty lock and see some of the issues that arise under the water's surface. We would recommend attending a stoppage open day if you have one local to you as they are a rare opportunity to see parts of the canal most people don't get to see, and to find out more from our experts about their history and the work that goes into protecting and preserving them.
For further information visit www.canalrivertrust.org.uk
#canalandriverttrust #crt #stoppages #towpathtalk #canals #canalsandrivers #narrowboat #rivers #waterways #lifeonthecut #boating #boats #canallife #canallifeuk