WEY & Arun Canal Trust members gathered recently to welcome the latest addition to the charity's fleet: a Mk III Wheelyboat.
The boat was officially named the Walter Grove at a special ceremony in Loxwood on October 23. The purchase of the secondhand Mk III Wheelyboat was made possible by a generous donation from supporter Peter Grove and has been named in memory of his grandfather, who was a master carpenter on the Wey Navigation from 1885 to 1930.
Peter, who now lives in the US, was represented at the ceremony by his cousin Ian Hair, from Alfold, who christened the boat on his behalf.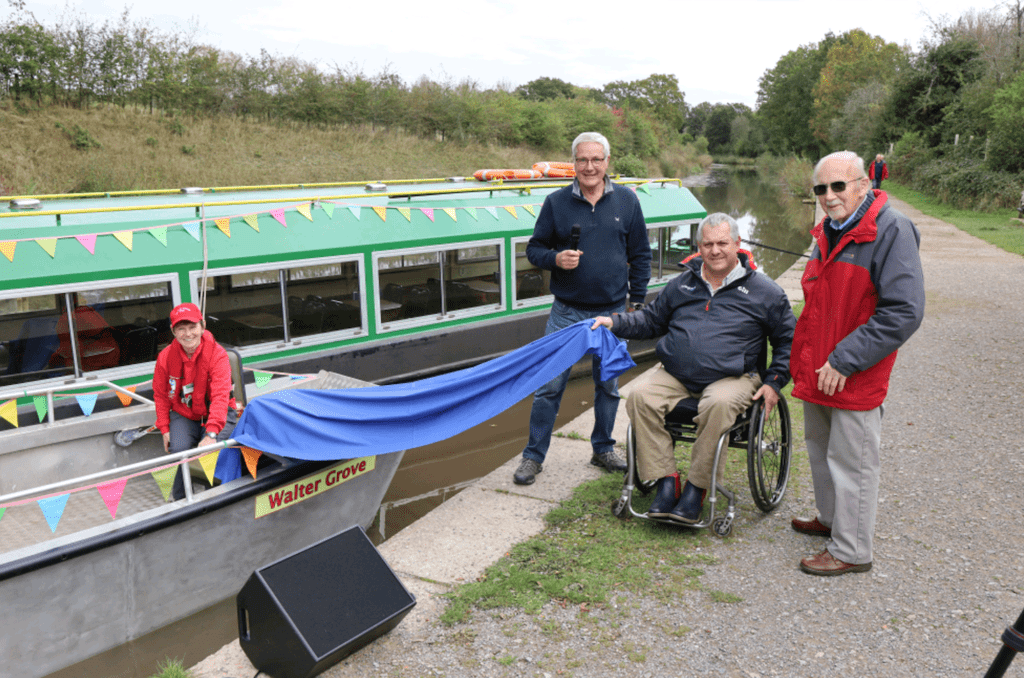 The multi-purpose 17.5ft long wheelchair-accessible boat can easily be moved using the Trust's own equipment and will give the Trust more options to operate boat trips for small groups and on less accessible sections of the canal. The new boat will be ideal for the Summit Level, near Cranleigh and Dunsfold, where there are no canal locks.
Wey & Arun Canal Trust chairman Sally Schupke said: "Over the next few years it is clear that we will be offering boat trips in different parts of the canal. The versatility that this boat offers is something we were looking for."
The boat has moveable seating to allow up to seven passengers or five wheelchair users to be accommodated in comfort and was supplied and refurbished by the Wheelyboat Trust, a national charity dedicated to getting thousands of wheelchair users out enjoying the UK's inland waterways.
Article continues below…
Advert
Wheelyboat Trust director Andy Beadsley said the benefits of getting disabled people out on the waterways were huge. "There are lots of health and wellbeing advantages to being out in the open air and on the water. We've worked with many disability groups, SEN schools and charities and we're delighted to be able to work with the Wey & Arun Canal Trust.
"We hope lots of wheelchair users in Surrey and beyond will be able to enjoy life on the canal as much as their able-bodied counterparts, thanks to the new Wheelyboat."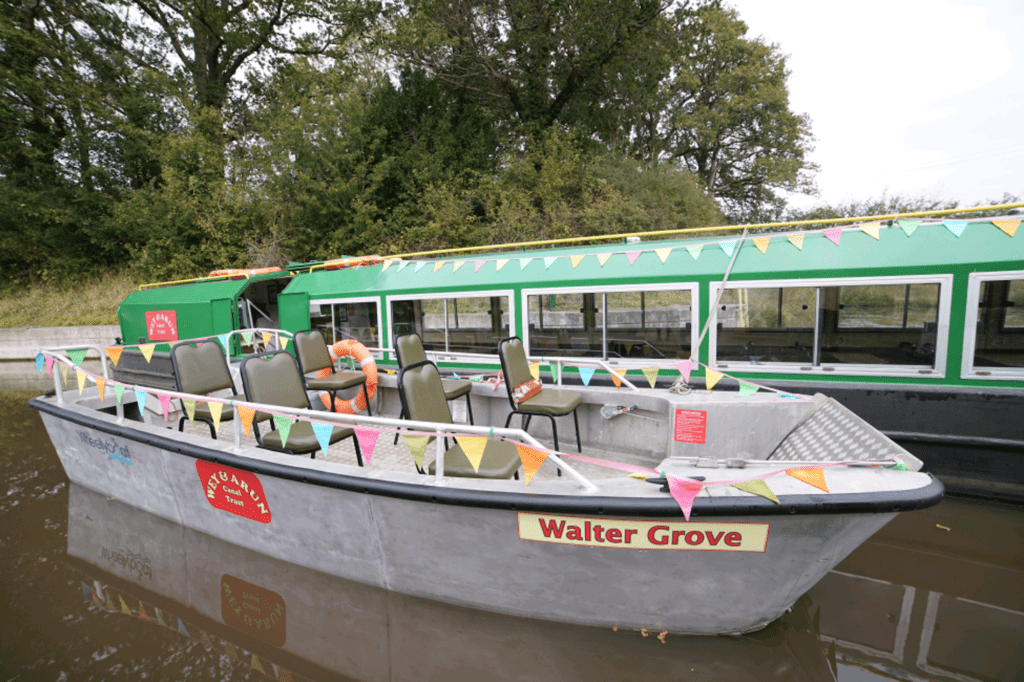 Seating and bimini canopy and electric outboard, battery and charger for the Wheelyboat have been generously provided by the Ernest Kleinwort Charitable Trust and Henry Smith Charity respectively. The trust hopes to offer boat trips in 2022 once skipper training has been completed.
Article continues below…
Advert
The Walter Grove joins the trust's other trip boats, the 27-seat Zachariah Keppel and the 52-seat electric Wiggonholt, which also boasts an access lift. Boat cruises have been running throughout the year on the Wey & Arun Canal and volunteers are now preparing for the popular Santa Cruises, with tickets on sale now. Book online at weyarun.org.uk/special-cruises-view
#towpathtalk #canals #canalsandrivers #narrowboat #rivers #waterways #lifeonthecut #boating #boats