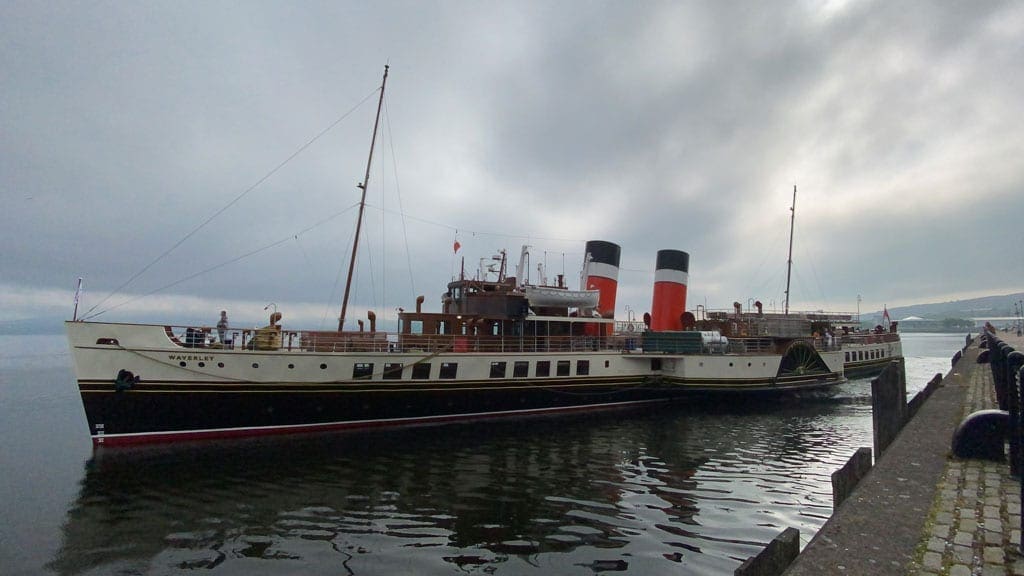 PS Waverley, the LNER-built last sea-going paddle steamer in the world, steamed down the Clyde for the first time in 22 months, on Thursday 13 August, when she set out from Greenock's Custom House Quay for the first day of sea trails after her new boilers being fitted by the Inverclyde town's Dales Marine Services.
With the pressure holding steady on the gauges of both new boilers, and with the ship in fine fettle after her dry-docking and other routine, maintenance, Waverley, sailed majestically down the Clyde to allow her compass to be calibrated, before returning to Custom House Quay.
Further trials are scheduled to allow other adjustments to be made, and to ensure that the new boilers and their controls, the subject of an urgent £2.3m appeal launched in June 2019 to save the paddler, are shipshape.
Waverley Excursions general manager, Paul Semple, who sailed on the ship for the trails, said: "It was wonderful to see this historic ship, which has drawn so much popular support, sailing again on her native river. We will ensure that she is in perfect condition, before considering if it is possible to operate public sailings this season, in the light of Covid-19 considerations.
Article continues below…
Advert
"Once we make a final decision, we will let everyone know, but the sea trails mark a significant milestone in returning one of the nation's best-loved ships to passenger service and, once again, we thank all who responded so generously to the appeal, and who continue to support Waverley."