Whether PS Waverley sails again in 2020 remains an 'open question', according to Paul Little, Waverley Excursions general manager.
Not only has the impact of social distancing slowed the fitting out of the ship's boiler room, where its two, new, Cochran-built boilers were installed at the start of April, but the charity is awaiting further government decisions on social distancing and restrictions on gatherings.
"We want to be honest with everyone, especially as we were on course to sail again in 2020 before the current crisis struck," said Paul.
"The new boilers have been installed and bolted down, but further work in the tight space of the boiler room has necessarily been slowed, and, crucially, electrical work has not been able to progress at all because of social distancing restraints."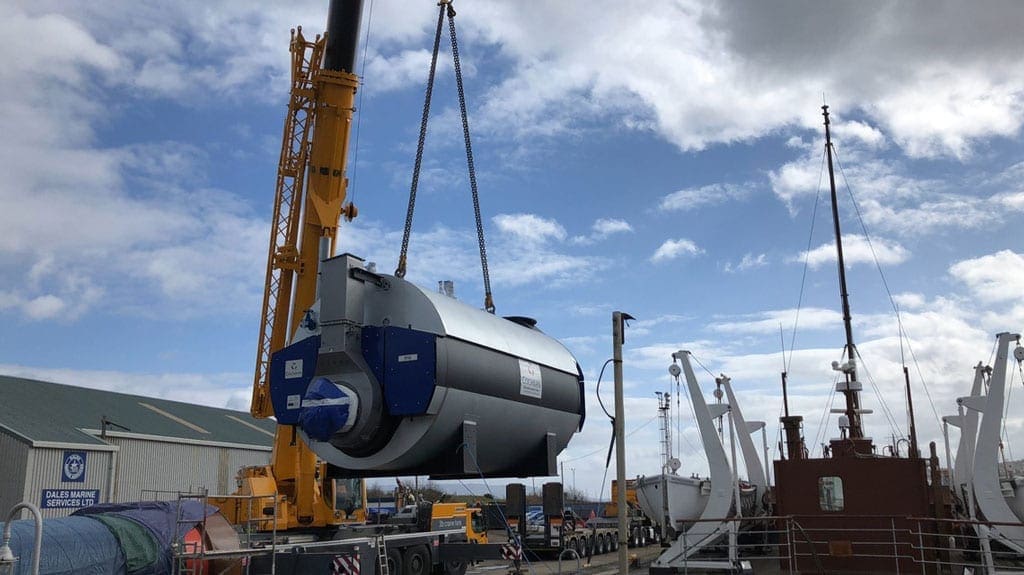 Article continues below…
Advert
The decking above the boiler room, and the ship's funnels, can't be reinstated until the below-decks work has been completed, and, although the world's last sea-going paddle ship has successfully completed its annual docking at Greenock's Garvel Dry Dock, the original schedule, including extensive sea tests, before entering public service, has been delayed.
"At this stage, we simply don't know what the likelihood of sailing in 2020 is, and we're also waiting to see how the eventual lifting of restrictions develops to decide what might be possible and when. But, what I do know, and can assure everyone, is that Waverley will steam again! The only question is when."
Article continues below…
Advert
In the meantime, Waverley Excursions has launched a Friend of Waverley scheme which invites supporters to donate monthly sums of £5.20, to match the ship's 520 engine number, £13.30, matching the ship's yard number, and £19.47, which is the same as 1947, the year of Waverley's launch.
Full details of how to set up monthly donations and the benefits each level of giving unlocks are at www.waverleyexcursions.co.uk