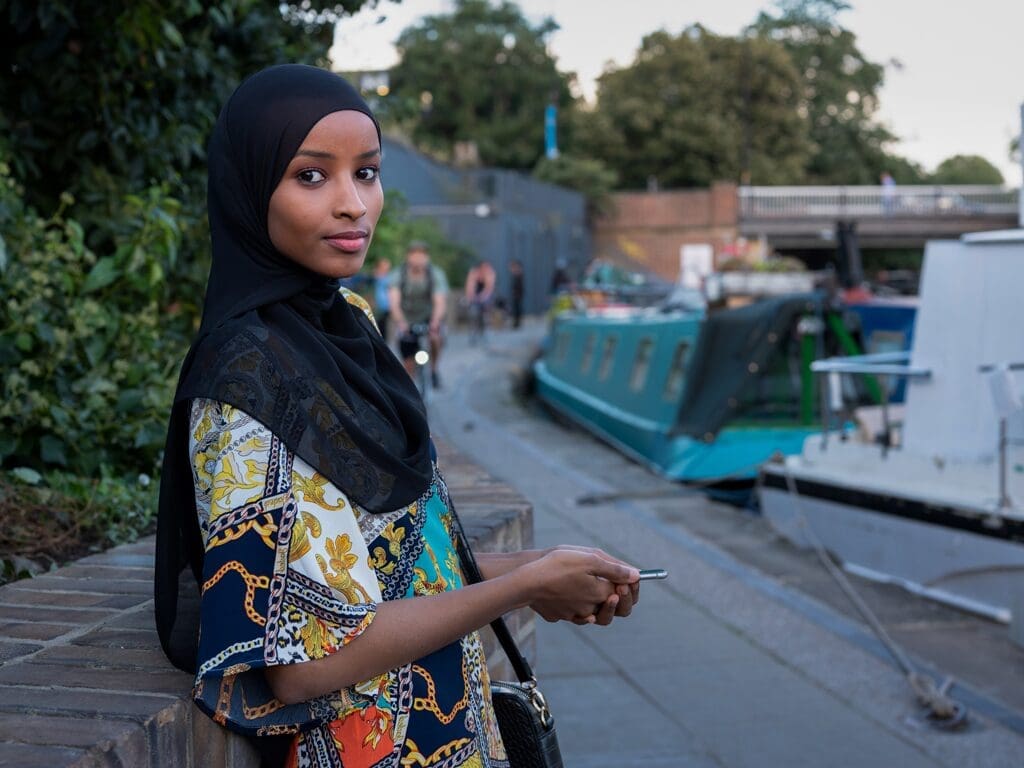 The Canal & River Trust is unveiling a summer of arts along its waterways as coronavirus restrictions lift.
The programme is made possible by a new Memorandum of Understanding (MoU) with Arts Council England, signed today (22 July 2021), which will focus on communities facing socio-economic disadvantage, disconnected from creative hubs and opportunities, with thousands of local people connected to their canal by talented local artists.
Over the past year millions have discovered their local towpaths, and the MoU will help even more people experience the wellbeing benefits of being by water while being entertained and inspired to participate.
The Trust's 2,000 miles of urban and rural waterways run through varied landscapes providing communities with free, accessible blue-green corridors wherever they pass. The MoU will enable the Trust to work with professional artists, amateurs and voluntary arts groups to connect with local people, the young in particular, to produce art influenced by the community.
In 2021-22 arts projects will involve many local people engaging with the Trust's waterways and various arts partners, including a cultural programme for the Coventry Canal as part of Coventry UK City of Culture; street art alongside canals in Sefton, Tottenham and Walsall; a floating short story boat project called Small Bells Ring; Hinterlands, a series of participatory arts activities in Sheffield and Enfield; and new audio works by women artists.
Arts and culture bring people to the waterways and encourages them to explore. Measured over the past six years, more than 81% of those surveyed said they were more likely to visit waterways if there were arts events.
Once on site three quarters visited other parts of the canal. These statistics highlight the significance of arts and cultural activities for visitors to waterways.
Richard Parry, Chief Executive of the Canal & River Trust, said: "The canals have provided invaluable breathing space for communities during the pandemic. The special partnership we have with Arts Council England will build on this recognition that they are unique places, with a new wave of arts projects that will improve wellbeing for local people, support artists, attract new visitors, and make life better by water.
"This partnership recognises the vital role that creative practitioners and cultural organisations, with the canvas of the canals to work on, can play in the nation's recovery. We are excited by the opportunity this programme offers to create a wide range of creative productions that celebrate the waterways and the communities they run through over the coming years."
Darren Henley OBE, Chief Executive Officer, Arts Council England said: "Creativity has played an integral role in supporting our nation's wellbeing through the challenges the last 16 months have presented.  Cultural experiences have kept many of us feeling inspired, connected, and hopeful – just as England's waterways have provided many with an outdoor space to unwind, reflect and stay active.  All of which remain so important.
"The continuation of the Arts Council's long-term relationship with the Canal & River Trust will ensure that more high quality and ambitious cultural offers punctuate our country's great waterways at a time when they are needed most.
"Together, we will ensure that people from all backgrounds can experience the sheer joy and benefits of exploring creativity along the rivers and canals that flow through our country's vibrant communities."
To date, the Trust's arts programme has seen installations, concerts, plays, creative workshops, outdoor galleries, indoor exhibitions, floating libraries, street art, and reflections of the Canal Laureate produced with professional and voluntary arts partners.
More information on arts on the waterways can be found on the Trust's website: https://canalrivertrust.org.uk/enjoy-the-waterways/waterway-arts