Even if you're new to mindfulness, you've probably already witnessed the feeling of inner calm when you've walked in the countryside or soaked up the sunshine.
The sound of falling rain, the feeling of fresh air filling your lungs, the joyfulness of watching skipping lambs – these natural pleasures connect your true, inner self to the power of the universe. Put simply, spending time in nature is a direct line to instant calm.
Many ancient philosophies and healing systems have their roots in the natural world, from the totems of Native American Indians to the meditations of Zen Buddhism. And now, modern science is proving there was a good reason.
Study after study confirm that spending time in nature helps boost mood, reduce clinical depression, lower blood pressure and boost creativity. The biggest benefits of all come from combining nature with exercise – whether it's hiking in the mountains or doing yoga in your garden.
And research shows that meditation is easier outdoors too – instead of struggling with distractions, we're drawn to the aliveness of the present moment, achieving the state of 'samadhi' or effortless attention.
Article continues below…
Advert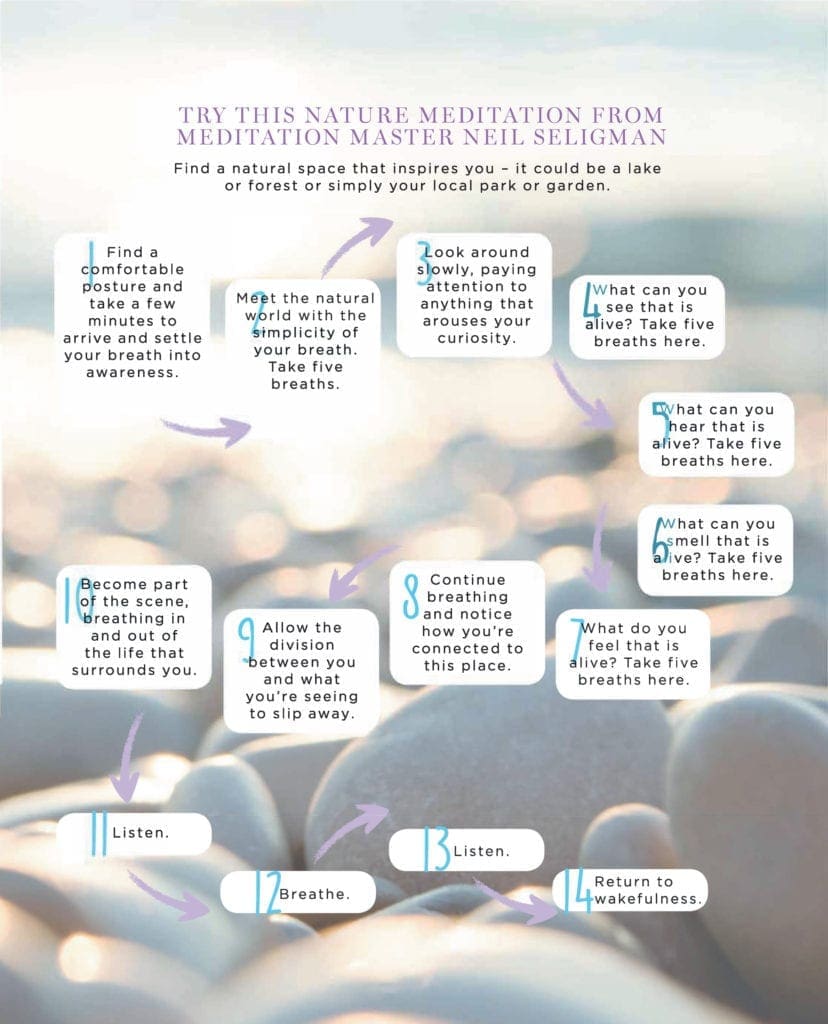 This is a preview from The Mindfulness Workbook: How to find calm in a crazy world, a new bookazine published by Mortons Books.
To find out more information, and to order your copy for just £7.99, visit: https://www.mortonsbooks.co.uk/product/view/productCode/5574
Article continues below…
Advert