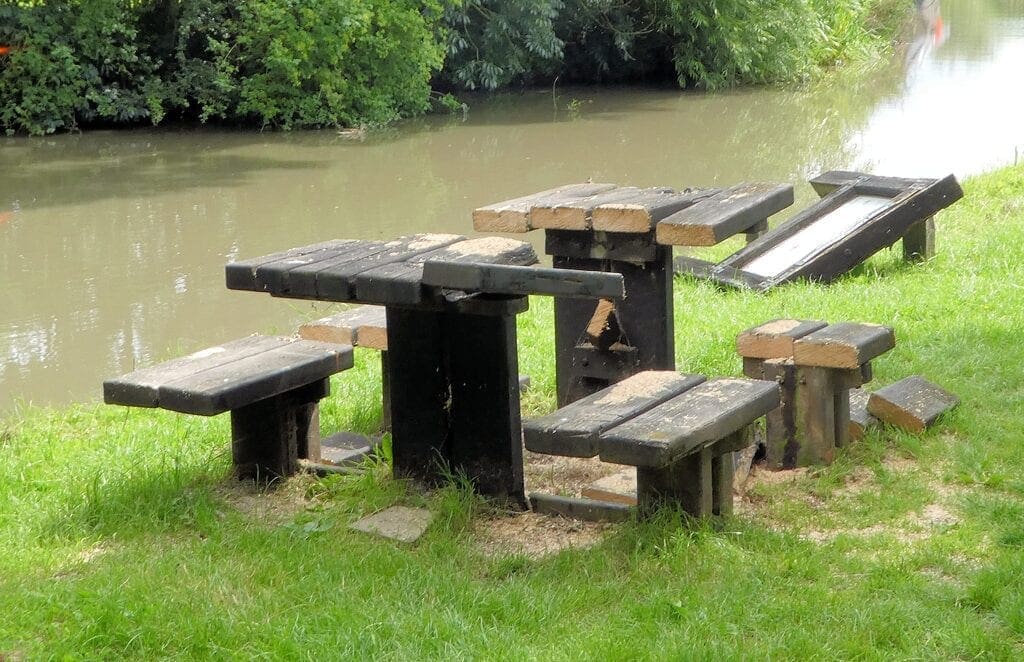 Sometime over Saturday 11 July, a picnic table and Ashby Canal Association information sign by Bridge 37 on the Ashby Canal at Far Coton, near Market Bosworth was destroyed by an obviously disturbed individual.
Canal Association volunteers are devastated by the damage. Chairman Peter Oakden said: "Our volunteers and other supporters spend a lot of time and hard-earned money providing facilities for users of the canal towpath, and have provided a number of benches and signs throughout the length of the canal. This kind of criminal behaviour cannot be tolerated."
The Ashby Canal Association Friends Facebook page is alive with criticism. Several commented that it seemed to be pre-planned, rather than random vandalism.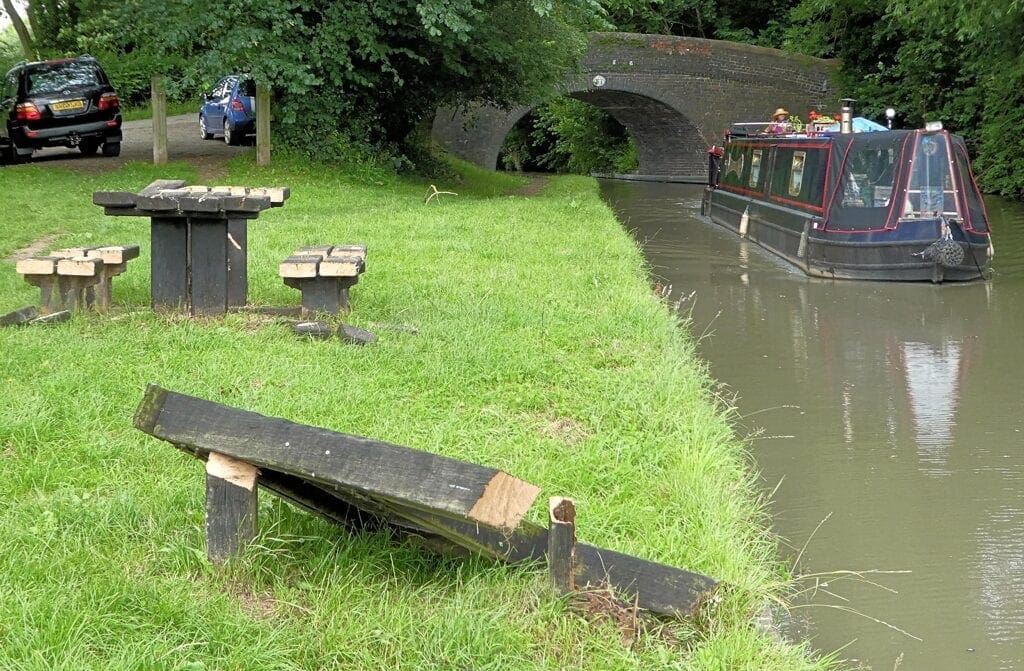 Other contributors added: "You either have to be very evil or very drunk. Drunk in charge of a chainsaw doesn't bear thinking about.
Article continues below…
Advert
"I'm absolutely gutted for you all and disgusted that some mindless destructive person would actually do this. Words fail me.
"Didn't anybody on the boats opposite hear anything – It was a chainsaw!
"A good case for bringing back the ducking stool."
Article continues below…
Advert
The matter has been reported to the police as a case of criminal damage, and to the Canal and River Trust. Anyone with information is invited to contact Leicestershire Police.