STAFF from pharmaceutical firm AstraZeneca in Cheshire are just a few of the dozens of volunteers working with the Canal & River Trust this winter to improve the Macclesfield Canal for both people and wildlife.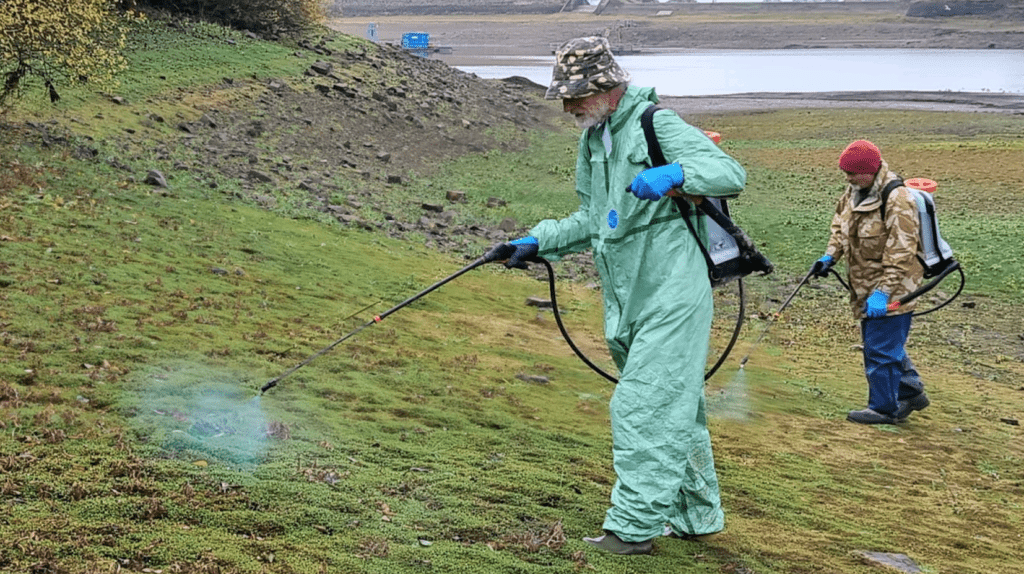 More than 60 employees have so far carried out a range of outdoor tasks as part of the company's corporate volunteering initiative. Over the next few months, trust staff and many other volunteers will be devoting hundreds of hours to upgrading towpaths, planting trees, mending hedgerows and removing unwanted vegetation.
At Bosley Reservoir, which supplies water to the canal, the trust is working in partnership with the Prince Albert Angling Society and the Angling Trust to deal with an invasion of the non-native New Zealand pygmy weed, which is out-competing existing native plants and destroying habitats for insects and nesting birds.
On Bosley's 12-lock flight, just over a mile of muddy, sloping towpath has been upgraded with a new all-weather, hard surface of stone chippings – a waste by-product from Welsh slate quarries. Eroded canal banks around the lock chambers and gates have also been repaired, making it safer for boaters alighting to operate lock gates.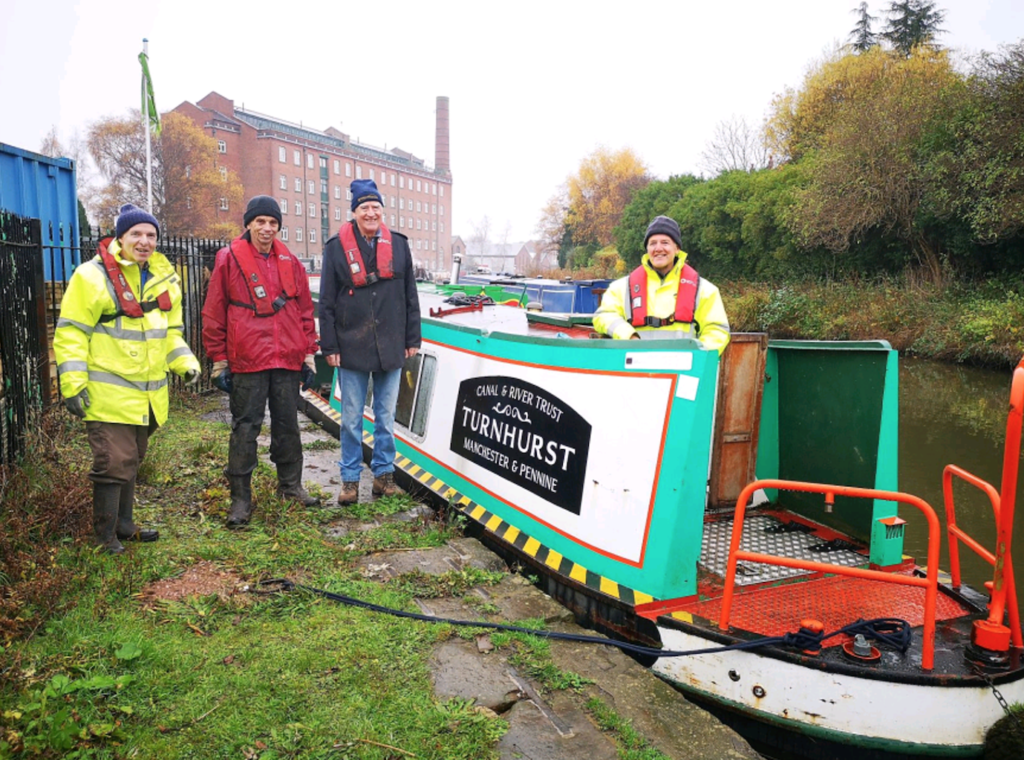 A water-logged towpath near Bridge 87 at Scholar Green has been greatly improved, thanks to a major project to reinforce the soggy ground conditions with more than 40 tonnes of waste slate.
And all along the 26-mile canal route, staff and volunteers will be planting trees, removing overhanging vegetation and improving hedgerows and wildlife corridors.
Phil Smith, CRT local area operations manager said: "All our volunteers are doing a fantastic job. It's vitally important to keep this historic canal in good condition and we are very grateful to everyone who is working with us to do that."
Ecologist Tom King explained: "We're doing everything we can to enhance habitats and promote biodiversity. Planting trees and keeping hedgerows in good condition gives a vital boost to preserve habitats for small mammals, birds and insects.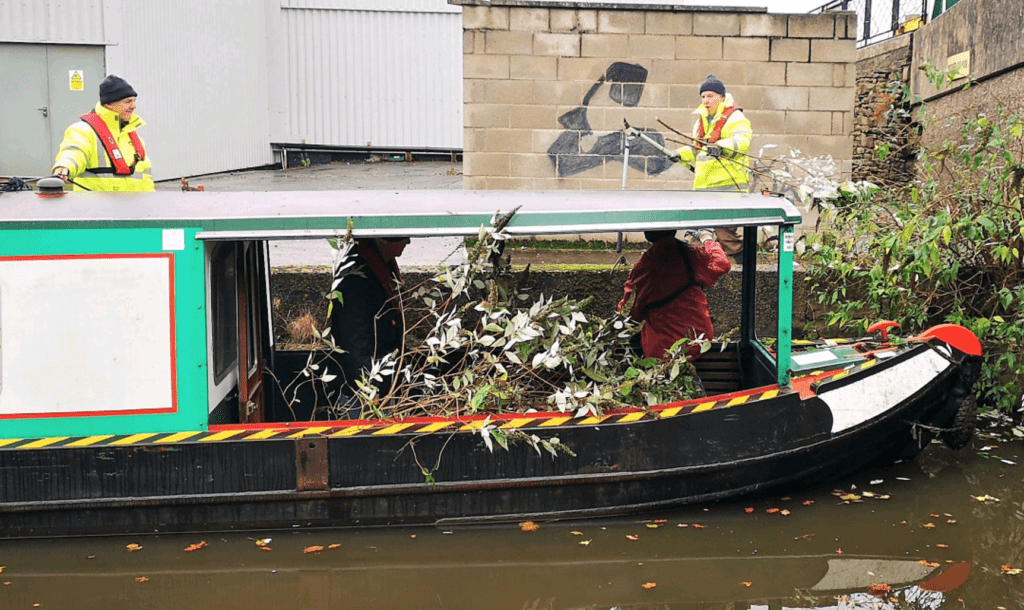 "We are also particularly pleased to find a fantastic new use for the waste stone from Welsh slate mines. This is a win-win both for the environment and everyone who enjoys using the wonderful waterway towpaths."
He added: "At Bosley Reservoir, the New Zealand pygmy weed is giving us a major challenge and over the next few months we'll be working with our angling colleagues to spray and clear the weed as much as we can.
"Now the non-native invasive species has taken hold, it will sadly be almost impossible to eradicate, which is why it's so important for everyone to take extreme care not to spread the plant elsewhere on their shoes, clothing or equipment. Always follow the government's guidelines to 'check, clean, dry'."
To join the volunteers improving the environment around the Macclesfield Canal, please contact the trust's local volunteer coordinator Jason Lock. Email: [email protected]