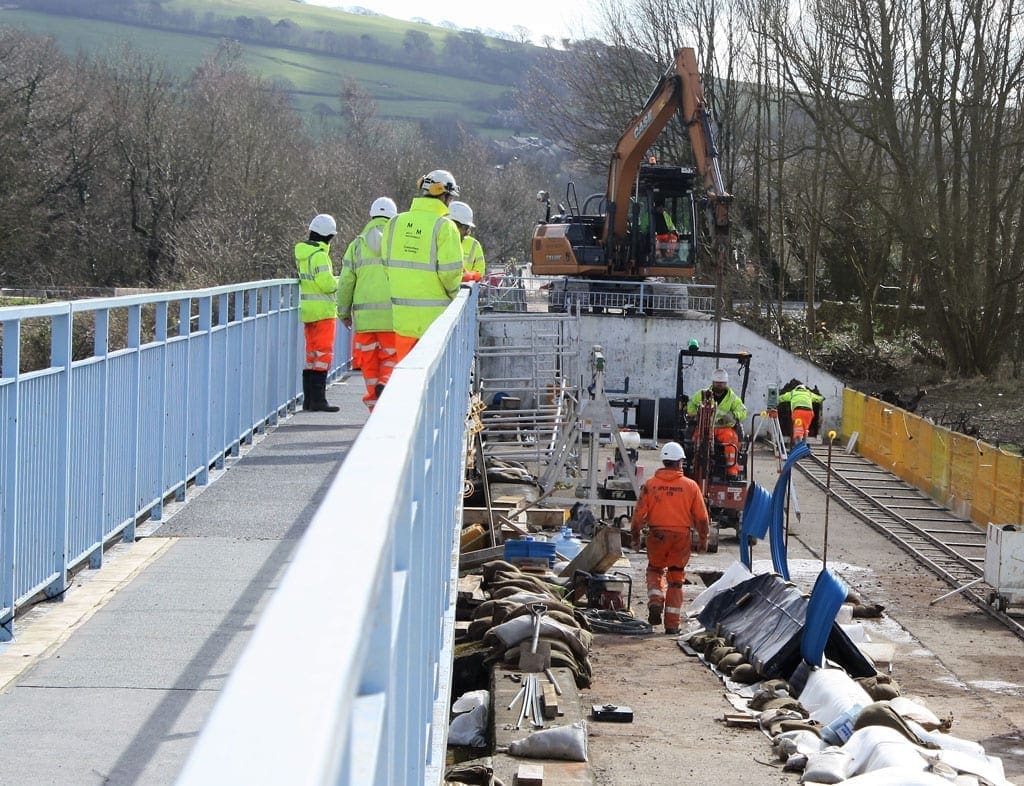 The Canal & River Trust charity has achieved a significant milestone in the important temporary repair project to enhance the resilience of Toddbrook Dam's damaged auxiliary spillway.
Working with main contractors Kier and Mott Macdonald, the Trust has carefully excavated into the dam wall and installed a concrete 'cut off beam' which sits on top of the existing waterproof clay core. The two are sealed together to create an improved waterproof barrier.
Over the next few weeks, the dam spillway will be further enhanced by the installation of a crest wall, about one metre high on top of the dam, and the construction of two sturdy concrete waterproof barriers down the spillway slope to channel any overflowing water into the central undamaged section.
The new features will ensure that the dam spillway is secure in the face of any extreme weather event. They will remain in place until permanent reconstruction of the auxiliary spillway is undertaken – a project which is likely to take several years and cost around £10 million.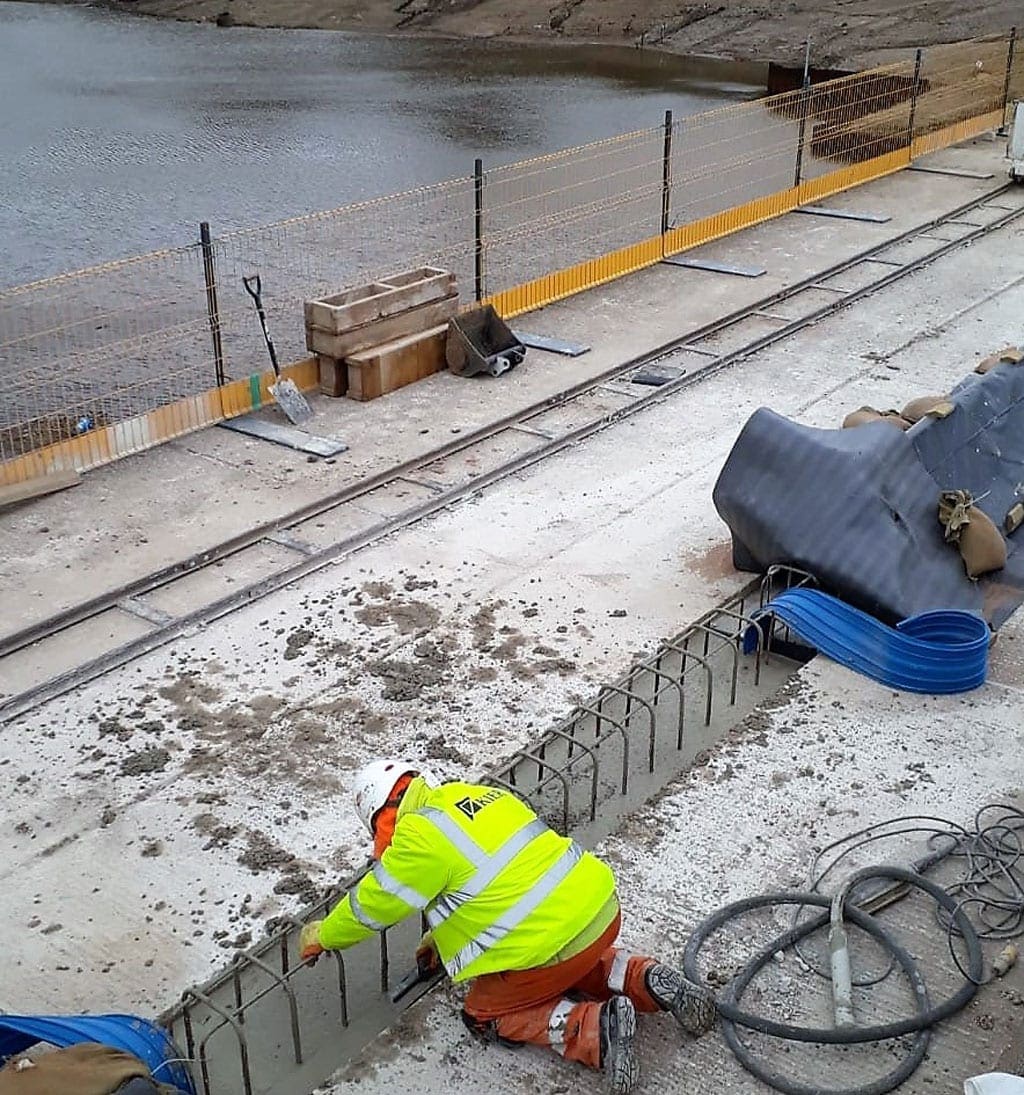 Although many Canal & River Trust maintenance and repair jobs across their 2,000 mile waterway network have been postponed due to the coronavirus, work continues on this important reservoir repair project. Stringent working conditions have been introduced to protect staff, including the use of extra protective equipment and 'social distancing' rules.
Rob Jowitt, Toddbrook project manager for the Canal & River Trust, said: "It is important that we complete these temporary works to the Toddbrook dam spillway as soon as possible. All tasks and contractors are being closely supervised to ensure that we follow the Government's guidelines and keep people safe.
"The reservoir will remain drained to very low levels until the permanent repair project is completed. Now the inquiry reports have been published, we are working with experienced engineering consultants to produce a costed plan for the dam's permanent repair.
"We will then enter a 12 week public and planning consultation period before embarking on the construction of the final design solution. It is likely work will start on site on this major repair project in early 2021 and take a couple of years to complete.
"Over the next few weeks we will be repairing boundary walls and clearing vegetation. In early summer, the temporary dam works will be followed by improvements to the Todd Brook inlet structures at the head of the reservoir.
"A new system of sluice gates will provide much greater control over how much water flows from the brook into the reservoir or around it via a bypass channel."
The weekly community open surgery sessions in Whaley Bridge have been suspended, following Government guidance on the spread of coronavirus. However, people can still get in touch via email: [email protected] or view updates on the Trust's website: www.canalrivertrust.org.uk/restoring-toddbrook-reservoir