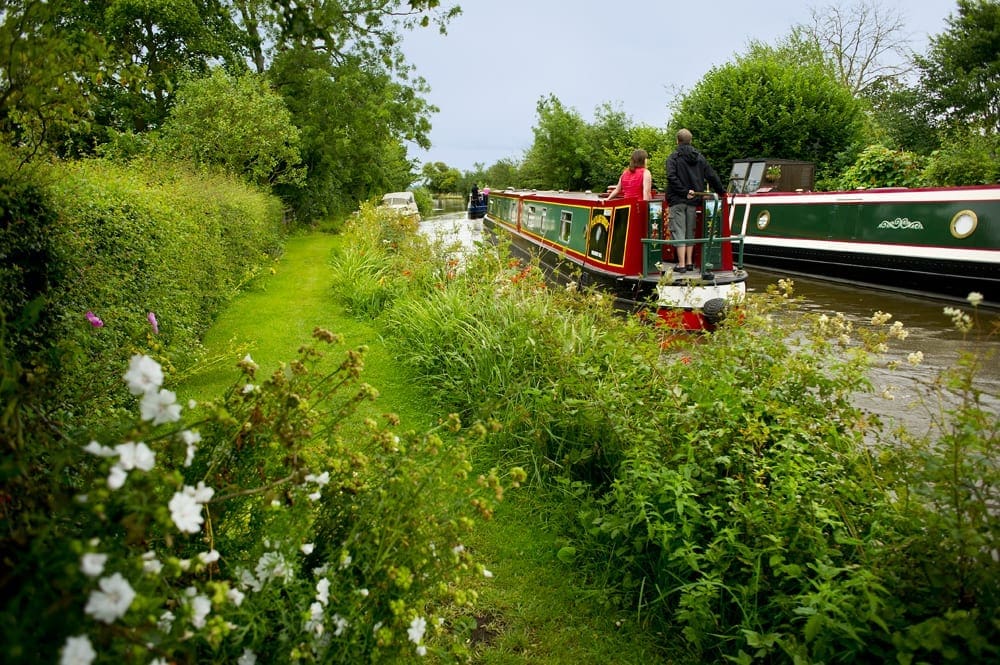 The Canal & River Trust, the waterways and wellbeing charity which looks after 2,000 miles of waterways across England and Wales, is beginning a six-month trial looking at the benefits of changing the mowing regime along its towpaths.
The trial, which starts in April, seeks to balance the needs of boaters, anglers and others accessing the water, with the benefits to wildlife and biodiversity that a change in mowing frequency will bring.
A different mowing regime could save the Trust money which it can use elsewhere on important maintenance to look after the nation's 200-year-old network of former industrial waterways.
A legacy from the Industrial Revolution, canals are unique ecological corridors that offer tremendous benefits to the nation's flora and fauna by providing sanctuary to many much-loved and endangered species.
Due, in part, to changes in farming practises and urban sprawl, the canal network, with its linear hedgerows and verges, provides vital connecting routes between increasingly fragmented woodlands and other important wildlife habitats.
The Trust currently spends over £2 million a year mowing over 2,000 miles of towpath every four to six weeks between April and October, leaving nearly 50 percent uncut at the water's edge or back of the path. There is one 'hedge to water's edge' cut in the winter to remove encroaching bushes and woody vegetation.
The trial will see the mowing regime altered across 375 miles of towpaths (almost a fifth of the Trust's network), with expected improvements to wildlife habitats, alongside cost savings for the charity.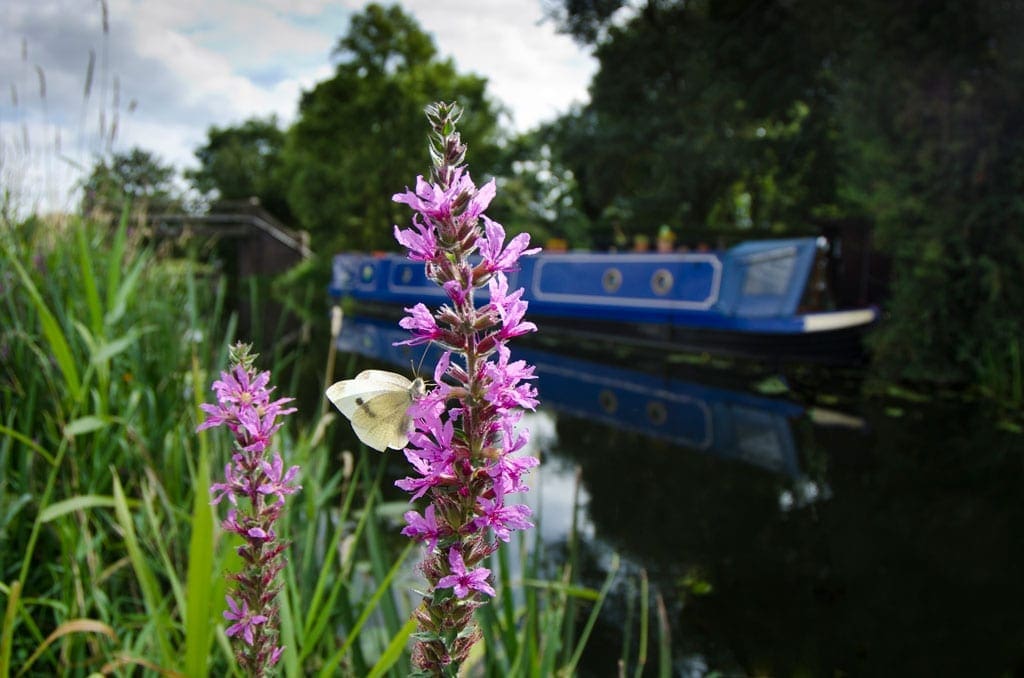 Waterbirds nesting in reedbeds will be left undisturbed and it will create habitats for water voles, one of the UK's most endangered mammals.
Leaving verges to grow will encourage a greater diversity of plants and better cover and foraging opportunities for insects, birds, mammals, and reptiles. There may be an improvement in wildflowers, vital for pollinators such as bees.
Ensuring the safety of boaters will remain paramount, and the trial aims to formalise the navigation requirements for grass cutting at moorings, locks and sightlines on bends, and improve the service for boaters.
It has been developed with a panel of boaters who assist the Trust on navigational issues.  Millions of people enjoy the towpaths every year and the trial will preserve access for visitors, and for the charity's maintenance and inspections.
Peter Birch, national environmental policy adviser at Canal & River Trust, said: "The canals have come a long way since their freight-driven origins, and are now havens for a huge variety of wildlife.  During the pandemic, their role in providing 'on the doorstep' access to nature for people, particularly in towns and cities, came to the fore.
"This trial is an exciting opportunity to see if we can further improve the habitat for the species that make them home and reimagine the arteries of the Industrial Revolution as the nation's wildlife superhighways.  The waterways run through the heart of cities and towns and this is a great way of bringing wildlife into urban centres.
"The way we mow the grass hasn't fundamentally changed in over a decade.  We are testing various methods and standards to try and find the best balance to maintain safe use, minimise cutting, save money, and get a wildlife bonus as well."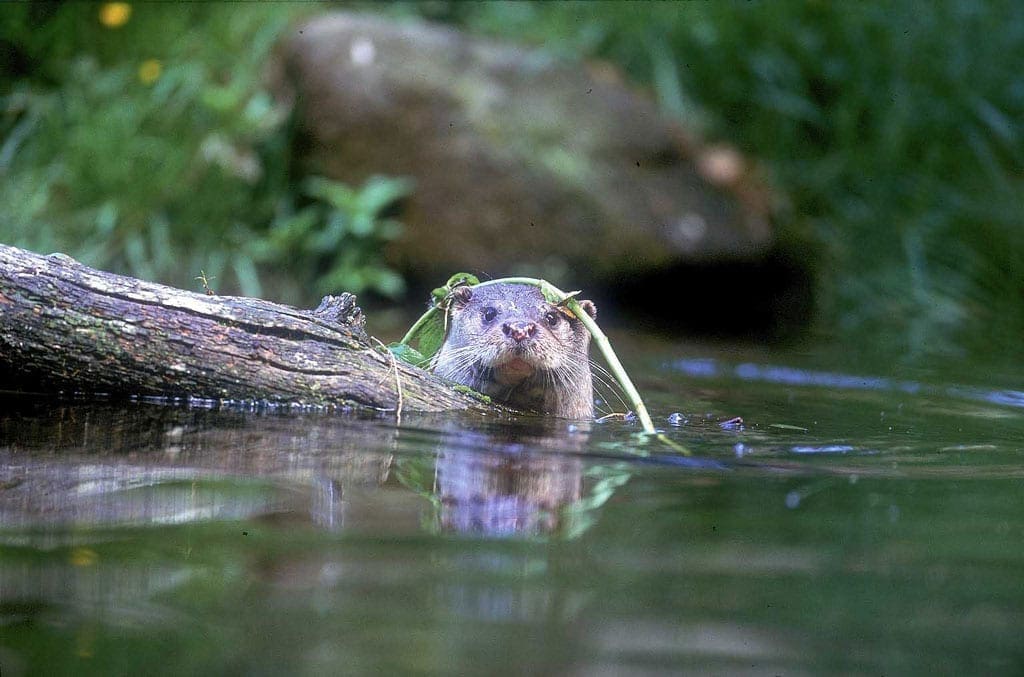 The trial will see different grass cutting options used to suit the characteristics of different areas:
Option 1: a single end of year edge to edge full width cut removing saplings and woody vegetation.  This regime will be applied on canals with very low soil fertility, of high elevation, or redundant canals where towpath use is low.
Option 2:  a single end of year full width cut with two added navigational cuts which ensures that grass growth where people walk and at key points, such as boating sightlines and approaches to bridges, are maintained.  This regime is ideal for limited use or disused canals.
Option 3: a single end of year full width cut with four navigational cuts.  This is similar to the current mowing regime and is expected to be used across the majority of the network.
Option 4:  a full width cut at the start and end of the growing season plus three navigational cuts, this regime would be best implemented in southern regions which experience longer growing seasons, more favourable climatic conditions, or sites with high soil fertility.
The success of the trial will be reviewed by the end of September, considering colleague, volunteer, contractor and customer feedback, in-year monitoring, and by determining the effect on the towpath itself.  Any alterations will be undertaken over the winter period before full implementation of the new mowing approach in 2022.
The Trust is welcoming feedback throughout the trial period from boaters and towpath users: https://canalrivertrust.org.uk/contact-us
A map of the trial areas is available here: https://canalrivertrust.org.uk/refresh/media/original/43461-mowing-trail-2021-options-map.pdf