There's nothing quite like a good stroll to walk off a hefty Sunday lunch. A ramble around the delightful market town of Oakham, Rutland with the in-laws at the weekend not only provided exercise to compensate for my over indulgence, but also delivered an unexpected surprise – the Oakham to Melton Canal. Or what's left of it..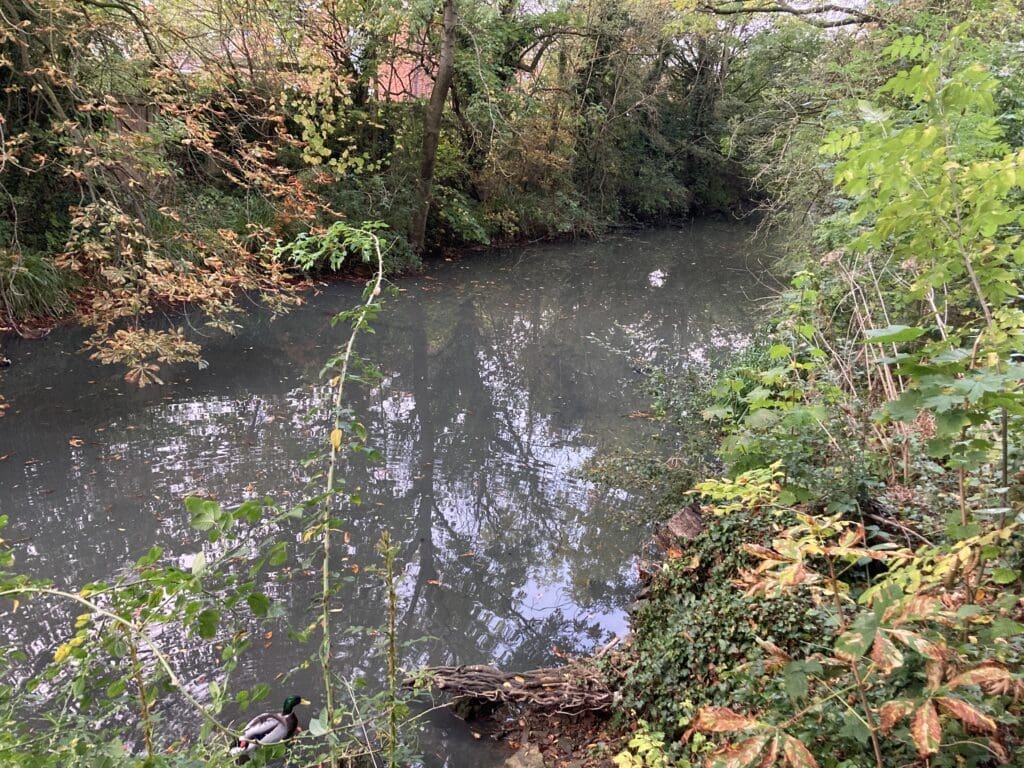 I was rather surprised, as we walked up to the bypass of the town, when the father-in-law announced: 'There used to be a canal that went from Oakham to Melton Mowbray'. Even more taken aback when he added: "A bit of it is still there!" Sure enough, there's a fairly well hidden public footpath that is adjacent to a stretch of the canal that still holds water. It now dissects a leafy suburban housing estate.
The rise and fall of the canal..
So, what's the story of the canal? The idea for a canal was conceived in 1785 and it opened in 1802 but was never a financial success. It suffered from a lack of an adequate water supply and 45 years later was closed when it was purchased by the Midland Railway to allow the Syston and Peterborough Railway to be built, partly along its course. Most of the canal is infilled, but much of its route can still be seen in the landscape, and there are short sections which do still hold water.
The canal connected Oakham to the Melton Mowbray Navigation, and hence to the River Soar and the national waterways system. It passed through 19 broad locks along its 15.5-mile route, rising 126 feet between Melton and Oakham. No aqueducts or tunnels were required, and there was just one large embankment near Edmondthorpe.
The main cargos carried were coal (which moved up the canal) and agricultural produce (which was carried away to market). The enterprise was not a financial success. Those who had invested in the canal had paid £130 for their shares, and the first dividend of £2 was paid in 1814. £3 was paid the following year, but there were no further payments until 1827, when another £2 was paid. The most profitable year was 1840, when the dividend reached £5.
Article continues below…
Advert
When railway companies arrived in the area in 1844 the writing was already on the wall – the canal had been closed for five months that very summer due to a long, dry spell of weather, meaning a lack of water supplied to the canal.