THE second August work party was well attended by Shropshire Union Canal volunteers despite being in the middle of the holiday season. The weather again was very kind, which resulted in another very productive three days.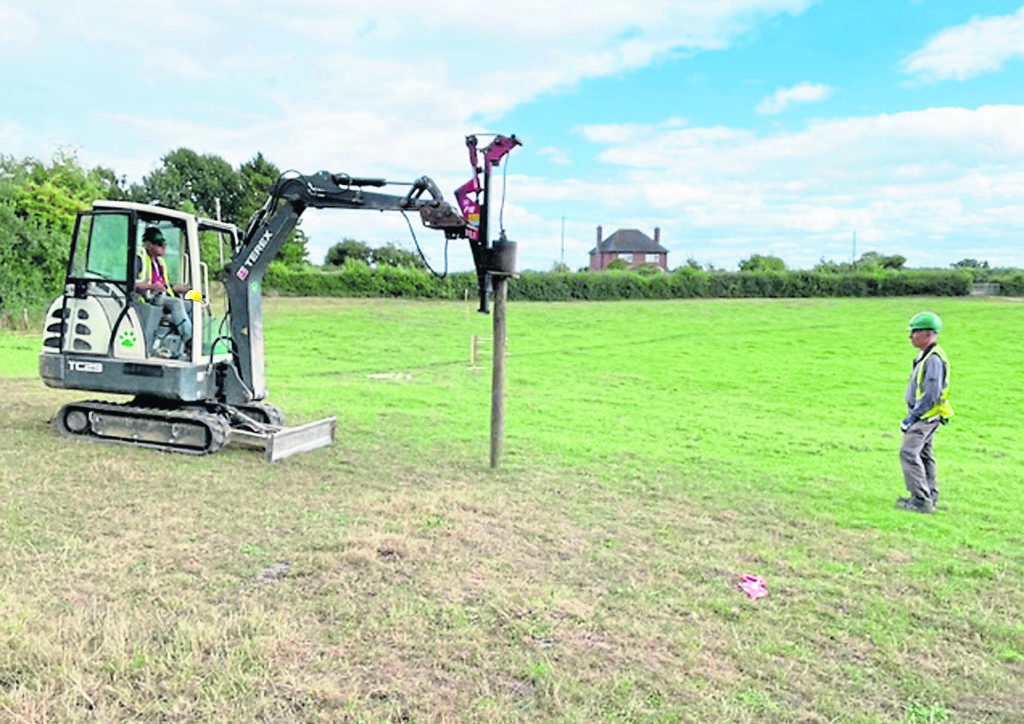 Its principal aim was to develop as much of the towpath reconstruction as possible. The complete 330m length has to have wooden shuttering on the inside and outside edges, and then the middle section has to be dressed with graded stone and dust.
A small team passed the 100m mark on the second day and by close of play on Sunday had a total of 125m chalked off. The two September work parties were attempting to complete the remaining metres.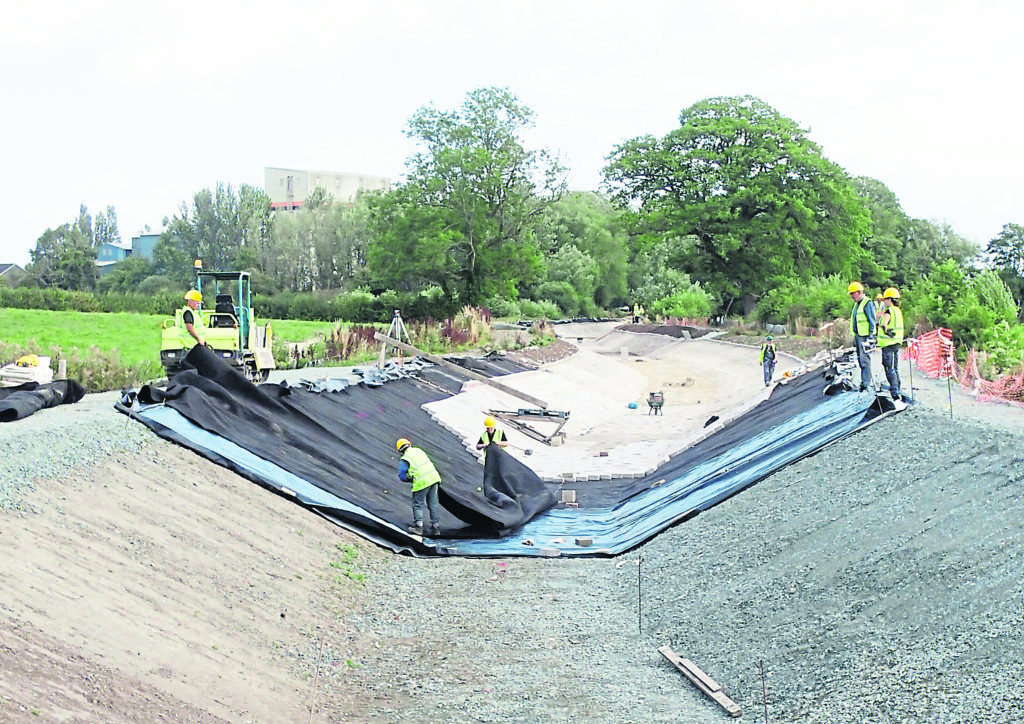 Other work saw another 2000 concrete blocks being laid to advance the lined channel to within 15m of the winding hole at Crickheath near Llanymynech. The connection to the winding hole, which is in water retained behind a large clay dam, will be made at the start of October.
The existing clay dam will be replaced by a temporary fabric dam while the clay is removed. The channel will then be incrementally filled with this water to test it.
More riprap stone and soil have been added to exposed areas of the metre section above the blocks. Riprap is designed to reduce the erosive effect of wash created by boat propellers.
Article continues below…
Advert
Heritage Lottery funding that has financed the project will end in October, hence the need to complete all work by the end of the month. The pressure is on to meet this deadline, but each session now is significantly reducing the massive task.
The second big advance this month was the start of preliminary work for the next project, the channel beyond Crickheath Bridge to the new Schoolhouse Bridge. The fence posts were installed in the new compound area and the fence materials were due to follow later in the week.
Thanks go to Tudor Griffiths builder's merchants who generously supplied the hard core for the new compound base and also continued thanks go to Lloyd's Animal Feeds, for its very generous provision of the group's current compound site.
Article continues below…
Advert
#towpathtalk #canals #canalsandrivers #narrowboat #rivers #waterways #lifeonthecut #boating #boats #shropshireunioncanal