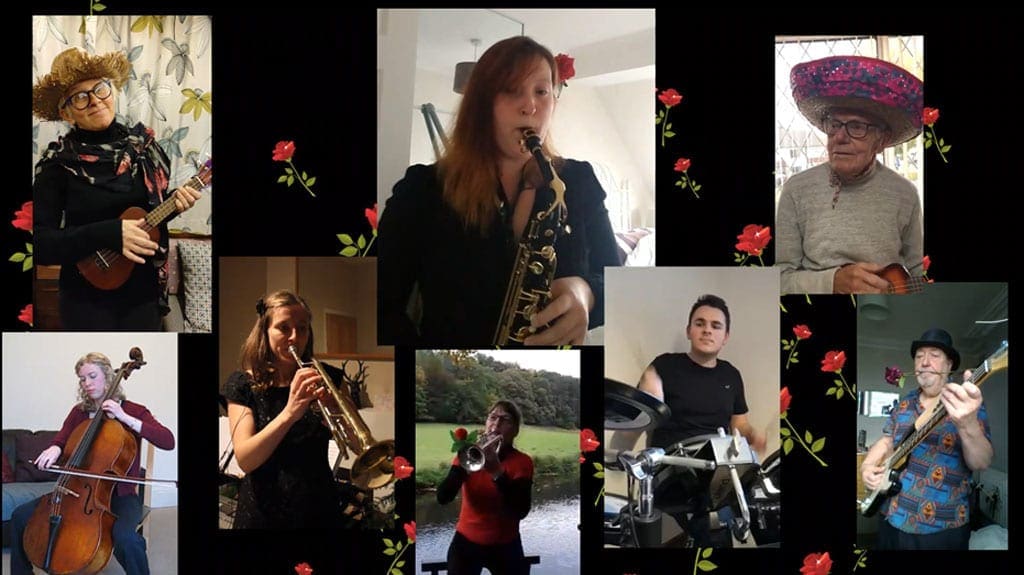 You would be forgiven for thinking it takes two to tango. But this Lockdown Towpath Tango, in video form, was put together by a team of friends from across the country. The whole thing was masterminded by narrowboat owner Julia Pearson, and this is her story.
I have been a continuous cruiser with my partner Ralph for coming on two years. We live together onboard a compact 36ft, semi- trad boat named Omega.
We both retired recently and set out from West Yorkshire in summer 2019, crossed the Pennines on the Rochdale Canal, through to Liverpool, down the Shropshire Union and over eastwards to Nottingham and the Trent. All before the pandemic struck.
Lockdown, of course, meant suspension of cruising but also finding creative ways to fill my time. I had taken up saxophone five years ago, but soon I found a way of playing with other musicians over the internet.
Three of us on saxophone, trumpet and vocals formed a zoom band and called it The Loose Connections. The core of the band is me on sax, Roxanne also on sax and Bridget on trumpet and vocals.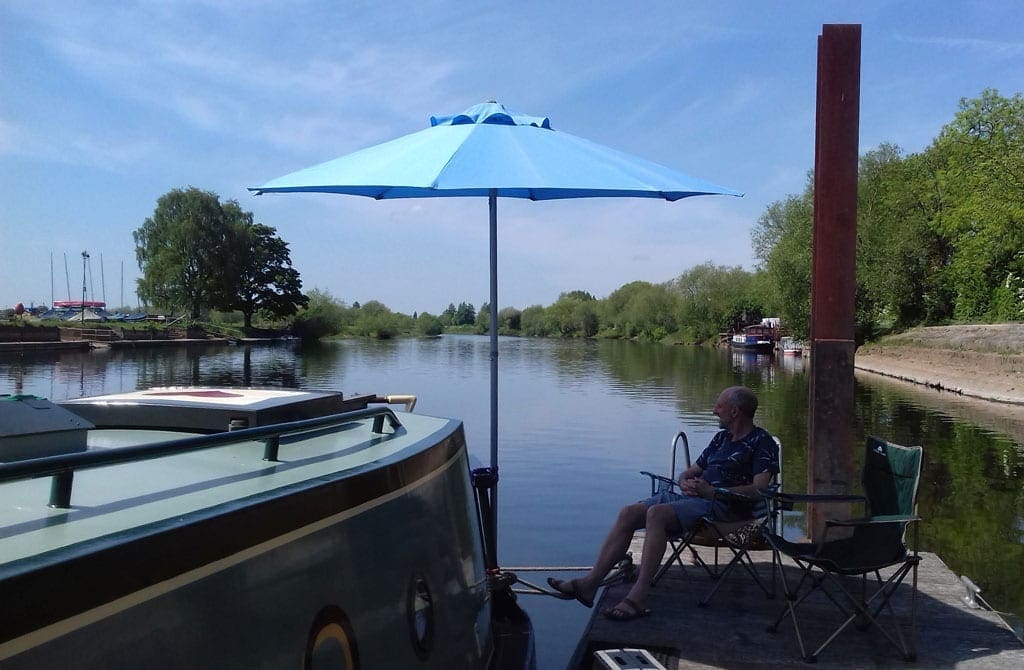 Musical theme
We began collaborating on covers, and then in August 2020, onboard Omega, I sketched out the melody and words to an original song about the woes of internet dating. Being a fan of Astor Piazzolla's music, I naturally thought of Argentinian tango as the musical theme, and hit on the name 'Tango Number Four'.
We decided to do this song as a video, because we reckoned it should be possible to do it all remotely as individuals, even on board Omega. For the video, Roxanne volunteered to act the lead role, from rural Staffordshire, juggling being mum to a very active one-year-old!
Bridget stepped in as producer and video editor from her house near Sheffield city centre, fitting around her busy job as a teaching assistant. All the filming and audio was recorded on smartphones, some on various towpaths, and uploaded to the cloud for sharing.
Five new team members, all amateur musicians, live all around the country. They chipped in on cello, cornet, bass guitar, and percussion. The star guest was a friend of the family, Howard Wilkes aged 96, playing the ukulele and lovingly filmed by daughter Jenny in Stourbridge.
The video features an instrumental with all the band together. Although most of them have never met in real life. At the last minute, I pitched in with artwork using basic art the supplies I had available on board!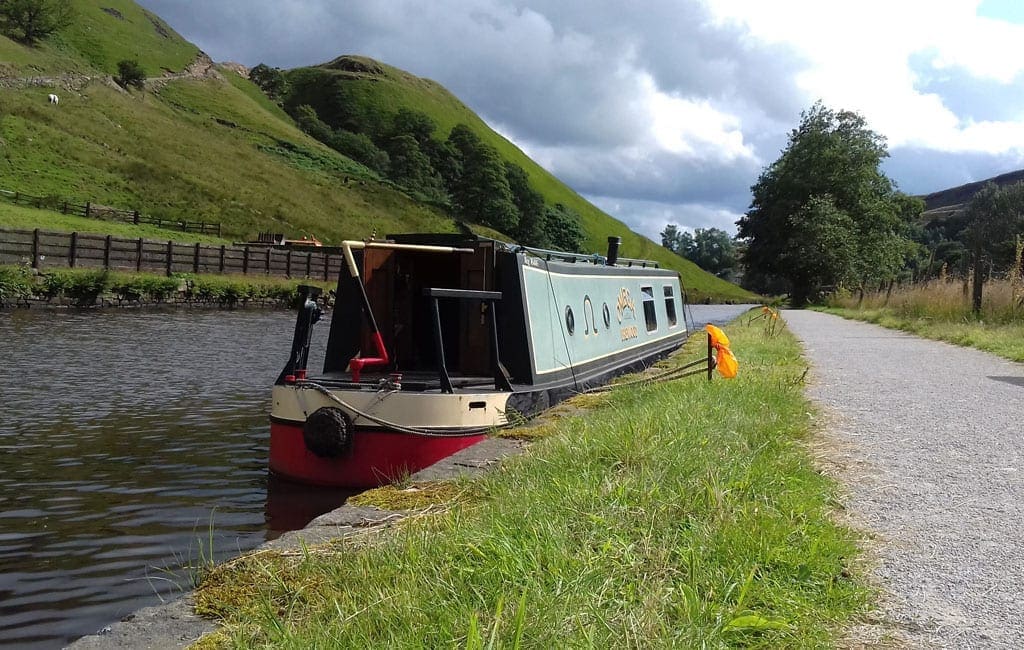 Search for love
The story is acted out by our character we called Demelza. On-screen we see the unfolding of aspects of Demelza's gruelling search for true love. She decides that since all else has failed, she needs to turn, rather cluelessly, to internet dating.
She finds it frustrating and limited but is convinced she can find a way through. She gets it into her head that she can attract a partner who shares her dream of dancing a perfect tango. She researches the tango and rehearses some moves. Finally, she finds a match who doesn't turn up for the date. She is crushed.
The project has been great fun to do in lockdown, even though it was a lot of hard work too. Bridget spent many long hours by herself using newfound editing skills, and the piece was ready for launch on YouTube for Valentine's Day.
Digital connection
Huge efforts have been made on water and dry land, and all the team have appreciated the feeling of working together. One massive plus point for the necessary restrictions placed on us all during the pandemic has been our digital connection with each other.
This project is a shining example of digital collaboration, that has provided opportunities for structure, purpose and loads of fun for everyone involved as well as the audience. An uplifting and inspiring achievement.
When Ralph and I set out on our waterways quest all those months ago, we didn't expect this would be such a significant element of our boating lifestyle! We can't wait to get back to cruising, but now we've got the creative bug, the team is keen to keep going. Maybe the next piece will be a sea shanty, who knows?
You can find the video on Youtube by searching "Tango Number 4 The Loose Connections". The Loose Connections would love you to watch, share, comment, and generally enjoy it!