THIS month the Canal and River Trust are replacing the top gates on Pagefield lock on the Leeds & Liverpool canal in Wigan.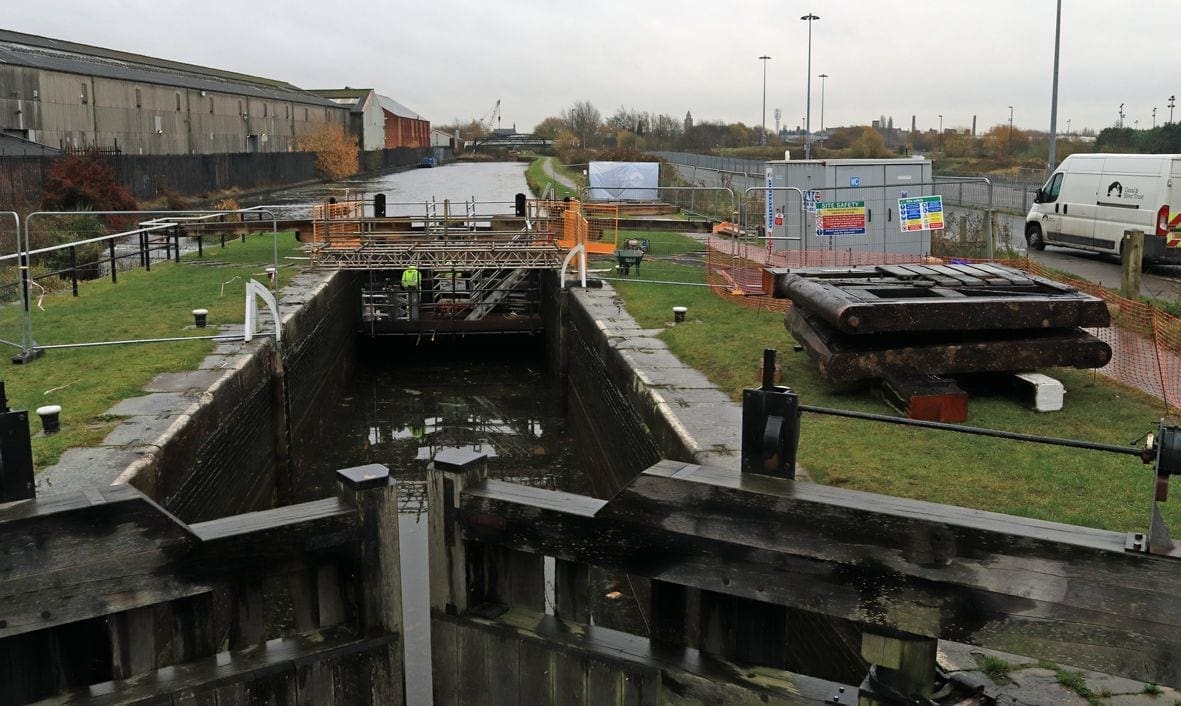 Here the old lock gates have been removed and are lying on the lock side while the work continues in the lock to finish fitting the new gates.
This lock, Pagefield, is to the west of the centre of Wigan and lies alongside the DW stadium, home to Wigan Athletic Football Club and Wigan Warriors rugby league club and is no 88 on the canal.
Photo: Colin Wareing, www.colinandcarolescreations.co.uk