Canals were originally built as a way of transporting goods around the country, so it's no surprise most built up areas have a canal somewhere. Here's some of the hidden gems and areas along the Nottingham & Beeston Canal that you won't want to miss.
The Nottingham & Beeston Canal
The coalfields of Nottinghamshire brought great wealth to the region, but transport by the local roads was slow and expensive. As Canal Mania swept the country in the 1790s, the citizens of Nottingham resolved not to miss out, and planned a new waterway from the city to Langley Mill. There, it would connect with the Cromford Canal, which was already busy with coal traffic. This canal guides you into the centre of the city and is a key feature of the vibrant waterfront district. Five miles in length, the canal only has three locks and passes a buzzing area of bars and nightlife.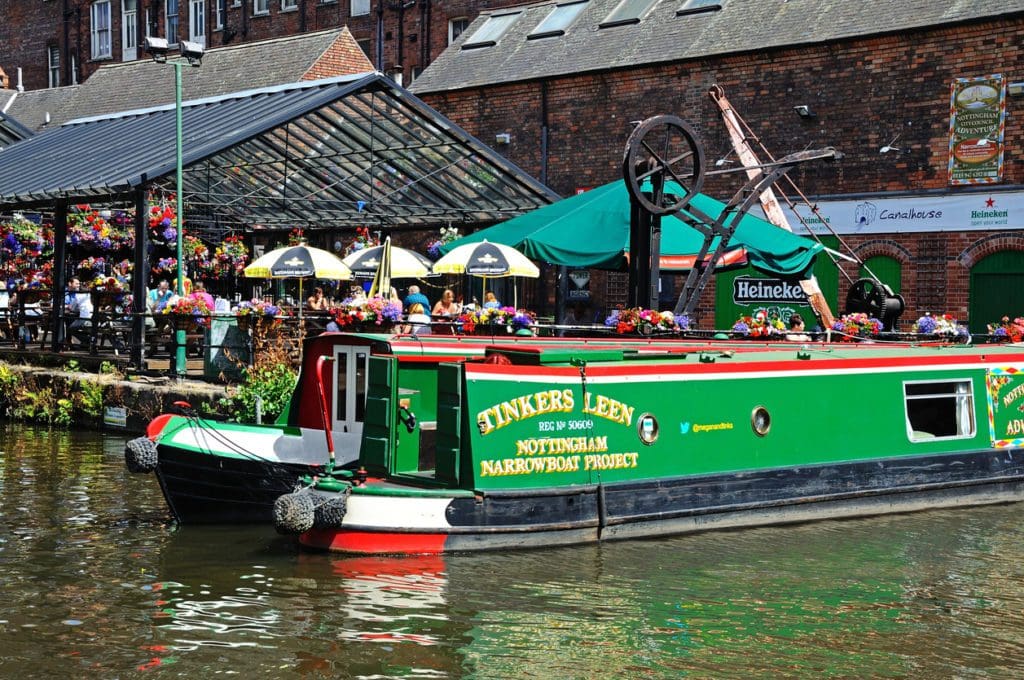 Beeston Lock
This lock takes boaters from the River Trent into the city centre. The canal guides boaters through Castle Lock before returning them to the River Trent at Trent Bridge. Visiting here is a great escape to the countryside, where you can watch boats passing through the lock and see the magnificent weird, which generates hydro-electric power. Getting here is an easy bike ride from Nottingham and also features on a circular walk, part of Nottingham's Big Track. There's also a cafe overlooking the marina.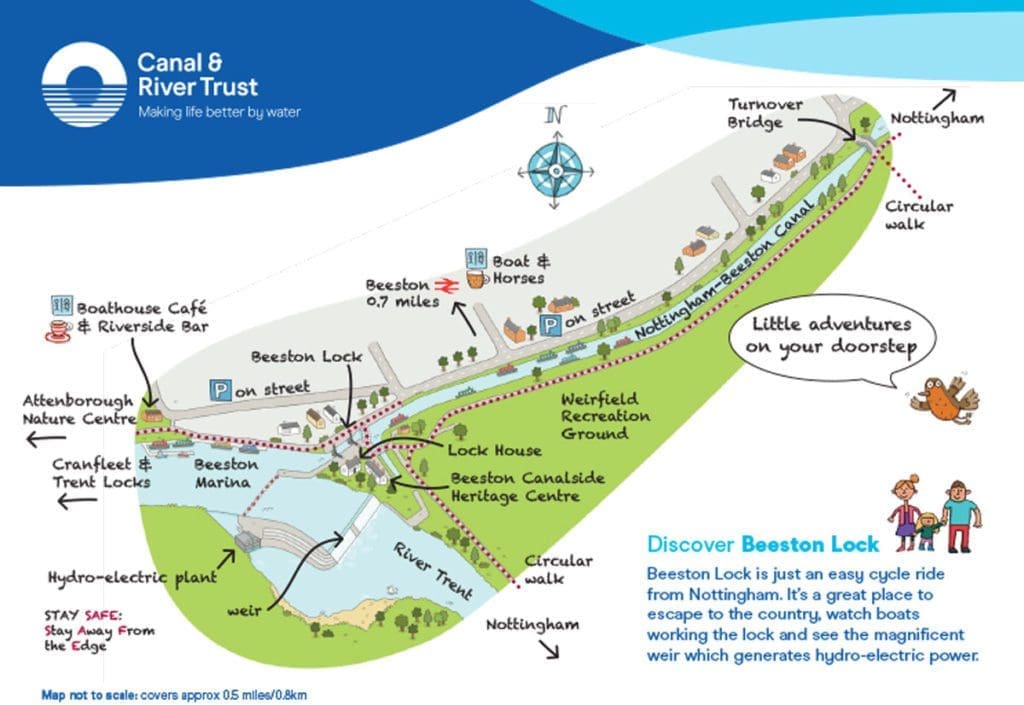 Victoria Embankment
Victoria Embankment is a grand, landscaped park alongside the mighty River Trent in Nottingham. You can either take a boat trip or use the river viewing platform to watch the boats, while soaking in the historic Trent Bridge.
Langley Mill
The Great Northern Basin of Langley Mill, at the junction of the Erewash Canal and the Cromford and Nottingham canals, once bustled with activity, now it makes for a great family day out, with plenty to remind visitors of the canals in their heyday. A great spot for watching boats pass into the Basin via the swingbridge – the only one of seven on the Nottingham Canal that is still working!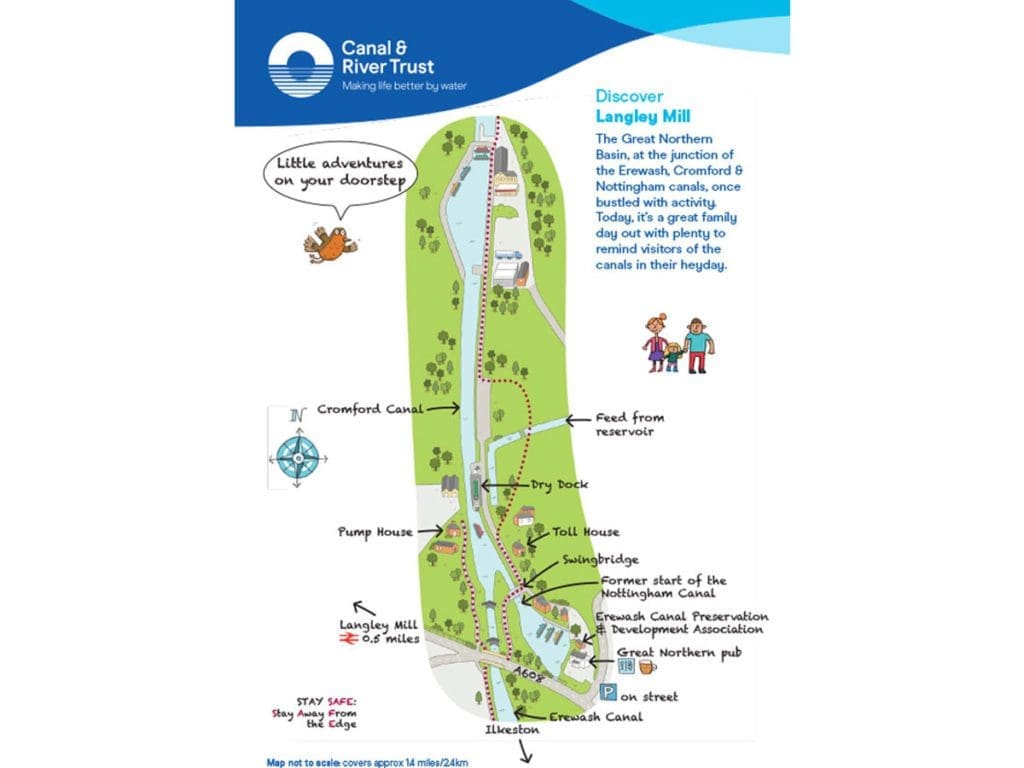 Canalhouse
The Canalhouse is an iconic Nottingham pub, housed in a Grade II listed former canal museum. It's famous for having a canal that extends inside the building, complete with resident narrow boats and a foot bridge. It's a great stop off for a drink or bite to eat, while exploring Nottingham's canal network.
Article continues below…
Advert