Alison Wilkerson reports: LIKE many who have been through lockdowns and the many challenges and terrible losses over the last eighteen months, being given the opportunity to have a fun evening out, albeit outside, was an offer I could not resist.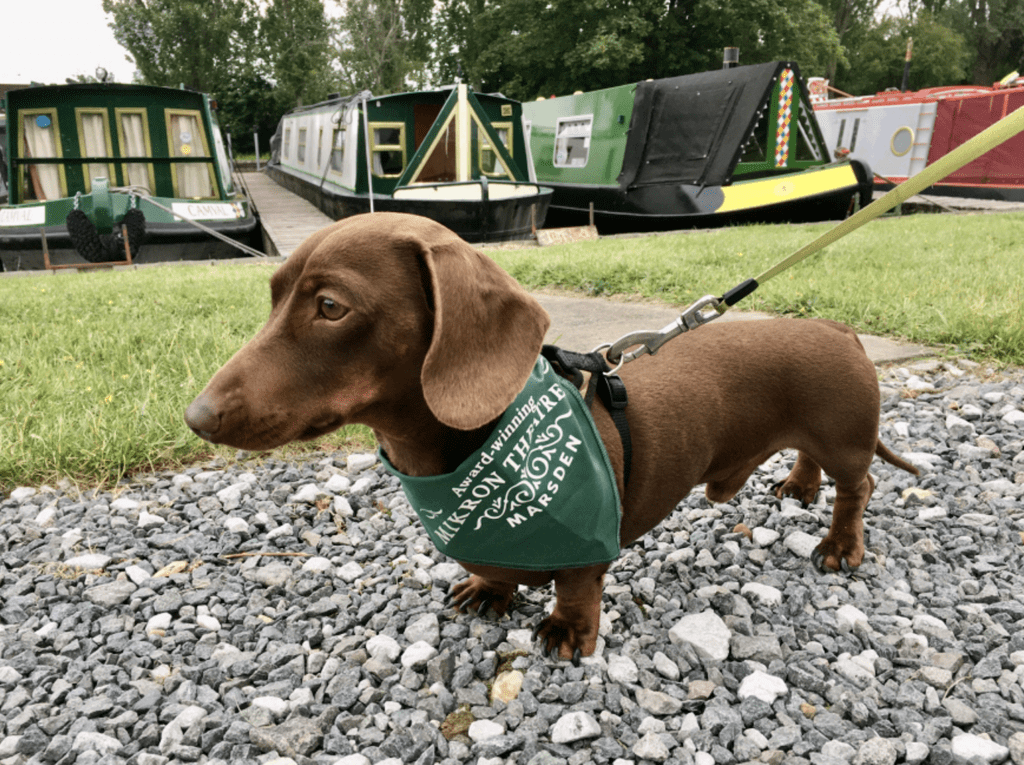 This opportunity was in the form of actually going to the theatre which was expertly arranged to ensure socially distanced seating outside, of course, where well behaved dogs on a lead were actually welcomeYes, you guessed it, the fabulous Mikron Theatre Company (www.mikron.org.uk) who were founded in 1972 and tour on their 71ft, 1936/7 Town Class narrowboat Tyseley in the summer and by road in spring and autumn.
In fact their boat, built by Yarwoods of Northwich as part of the Grand Union Canal Carrying Company's fleet and powered by a Russell Newbery engine, is on the National Historic Ships Register (www.nationalhistoricships.org.uk).
As the production booked at Lionhearts Cruising Club on the Grand Union Canal was called A Dog's Tale, I enquired if it was dog friendly as it is all about dogs including interesting snippets about the history of Crufts.
It was and I arranged for the most well-behaved dog I know – 'Gorgeous George' – as well as his owner/close friend of course, to attend, as I knew he would love the attention and is no stranger to being on a boat, walking on the towpath and visiting canalside pubs (now finally open).
George, who loves the ladies (humans) and is a real ladies' dog, sorry lads, is a three-year-old Dachshund and spends his boating time on a glass fibre cruiser and steel hulled narrowboat on both river and canal as well as ferries across the sea, usually the English Channel to the Isle of Wight.
This little lad might have little legs however, they are most definitely sea legs, unlike mine (and my husband's), choosing the calmer water of the canal.
Article continues below…
Advert
Being bred to hunt and flush out small game, they are known as the wiener, sausage and badger dog and George still uses his nose which goes down to the ground at the slightest smell a hunt.
He loves new toys which he rips to shreds with lightning speed, even the guaranteed indestructible ones and believe he should be in the Guinness Book of Records for his soft toy squeaker retriever skills.
George loves eating chicken going on walks, being fussed and centre of attention which he deserves of course but can talk (bark) a lot when being protective and only barked during the plays chase scene towards the end of the second half of the production, which was pawfectly timed and being the only real dog who attended as the actors were dressed and acted as dogs (barking), caused wonderful and affectionate laughter and applause.
Article continues below…
Advert

At the end of the production he was treated to a Mikron bandana as he had been an absolute star, just like the actors in the production, which is well worth seeing if you get the chance! Five stars.