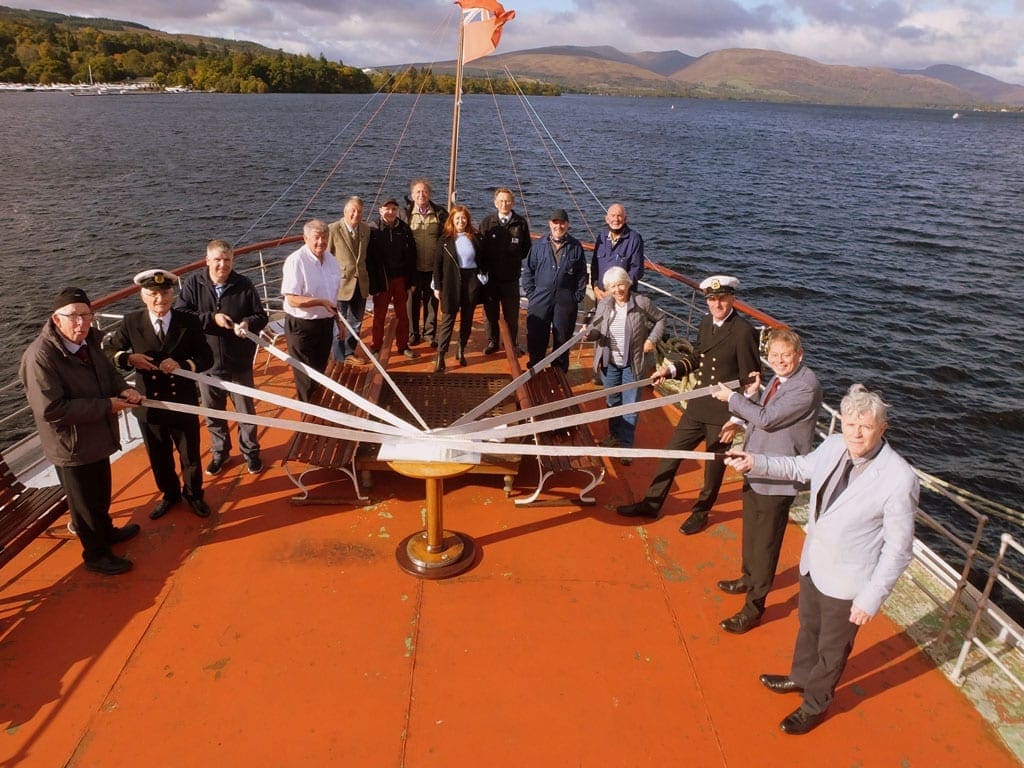 The Loch Lomond Steamship Company marked 25 years on Saturday 10 October since PS Maid of the Loch was presented to the charity by announcing that Sir Boyd Tunnock CBE, owner of the makers of world-renowned Tunnocks Teacakes and Caramel Wafers, has become the charity's patron.
Chairman, John Beveridge said: "We are absolutely delighted that Sir Boyd, who has already been a great supporter of our drive to return our ship to sailing condition, has agreed to be patron. He is one of Scotland's outstanding business people and to have his support is a huge boost to our project."
Sir Boyd said: "Last year I was invited to the first steaming of the Maid's engines in 38 years and I appreciate the real potential of this beautiful ship as a boost to the local economy and to Scotland.
"I am delighted to be patron of the charity which has already accomplished so much and which has raised £3.5m towards returning this iconic paddle steamer to working order on Loch Lomond."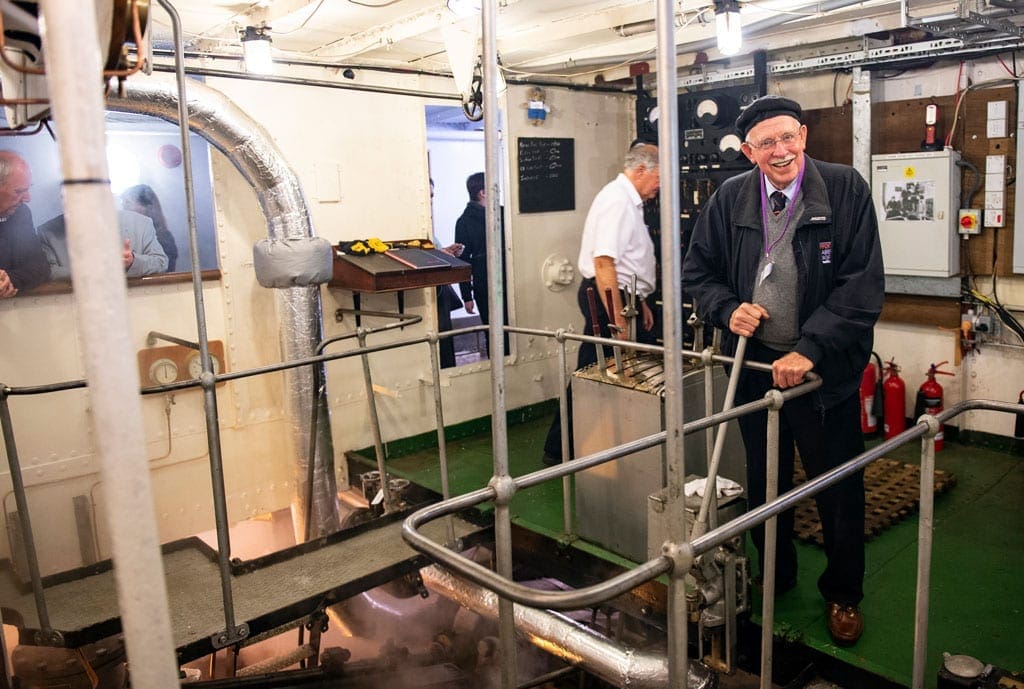 Trustees also marked the 25th anniversary of the acquisition of the last British railway-built paddle steamer, by cutting a silver jubilee cake with very long knives to conform to social distancing, and, like the caramel wafers and teacakes on sale in the ship's café, it was, of course, a product of Tunnocks!
Maid of the Loch closed to the public for the winter on 1 November and expects to re-open in spring 2021.
Article continues below…
Advert