SWANSEA Canal Society recently reached a major milestone in its work to regenerate the historic Swansea Canal.
After several years of work by society volunteers and supporters, a previously infilled section of the waterway in Clydach became a water-filled mooring basin.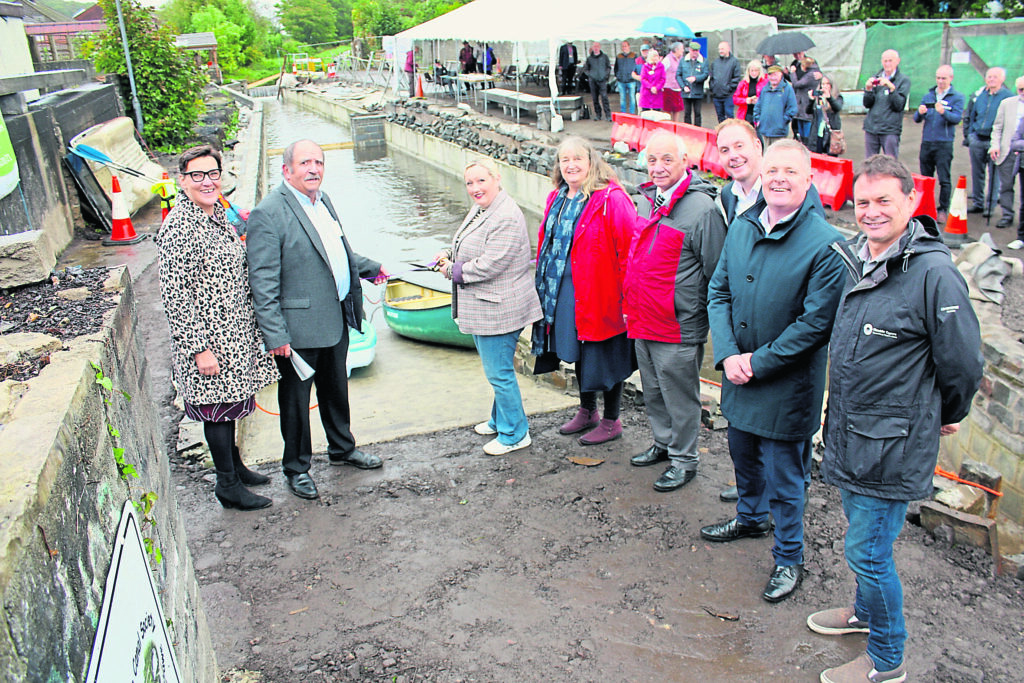 The newly completed basin was flooded for the first time during an event attended by funders and project supporters from across the community.
A new launching ramp was also unveiled for use by canoeists and a bywash water channel that will maintain canal water levels.
The work was made possible thanks to the Welsh Government Brilliant Basics programme administered by Visit Wales with additional grants from Swansea Council, Postcode Community Fund, Glandŵr Cymru (Canal & River Trust in Wales) and the Canoe Foundation.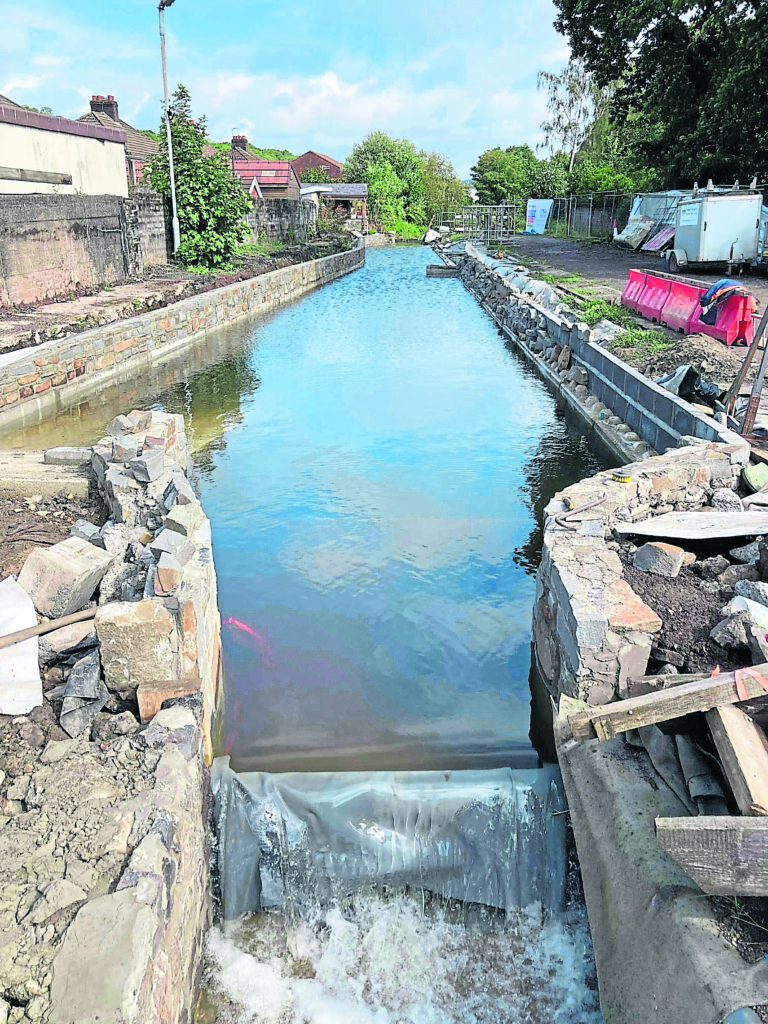 Swansea Canal Society chairman Coun Gordon Walker said the society had been able to complete the first phase of reopening the canal through the Clydach Lock site. "This will help to link Clydach town centre to the delightful canal corridor where people can enjoy healthy recreational activities.
"If further funding can be secured, the buried lock on the site will be fully reinstated so boats can once again travel into the town.
"Swansea Canal Society volunteers are keen to continue working closely with Swansea Council and Glandŵr Cymru, the owners of the canal, so the Swansea Canal at Clydach can be developed as a major new visitor destination."
Glandŵr Cymru director Mark Evans said: "The regeneration of this infilled section of the Swansea Canal is another exciting step forward in the restoration of a waterway rich in history and which continues to play an important role in the Swansea Valley today. We value our strong relationship with Swansea Canal Society and are delighted to have supported the new canal basin which is set to bring huge benefits to the local community and the people who have access to the canal all year round."
Guests also saw how work is progressing on formerly derelict retail premises that are being transformed into a canal centre and a vibrant community asset.
Swansea Council leader Coun Rob Stewart said: "We're delighted to have contributed £22,000 from our economic recovery fund towards phase one of this fantastic canal project. We're also pleased to have helped deliver more than £210,000 in funding – including from the Welsh Government Transforming Towns programme – to purchase and complete the Swansea Canal Centre building.
"We plan to offer funding for the scheme's exciting second phase as well – and we aim to make an announcement on that in the near future."