A special exhibition looking back on 225 years of the Swansea Canal is going on tour throughout the Swansea Valley after a successful six-months on display at the National Waterfront Museum Swansea.
The exhibition is a partnership project with Glandŵr Cymru, the Canal & River Trust in Wales, and Swansea Canal Society, which looks back on the influential role the canal has played in the Tawe Valley for over two centuries.
It has been seen by thousands of visitors at the National Waterfront Museum, and now local people can view the exhibition on their doorstep at three different locations around the area.
The exhibition is currently on show at The Welfare in Ystradgynlais until 12 October, before moving to Pontardawe Heritage Centre between 13 October and 29 October and Craig y Nos Country Park between 30 October and 12 November.
The celebrations for the 225th anniversary of the canal have been made possible thanks to the generous funding support from The National Lottery Heritage Fund in Wales.
Glandŵr Cymru heritage advisor David Viner, and Alan Bowring from the Bannau Brycheiniog National Park, will also be hosting talks on the 225-year history of the canal on 18 October at Pontardawe Heritage Centre (2 pm-4 pm) and Craig y Nos Country Park on 9 November (2 pm-4 pm).
Article continues below…
Advert
Providing a valuable transport route, plus water and power for trade and industry, the Swansea Canal ran for 16 miles and was built to serve collieries, iron works and copper works in the Tawe Valley. Today it's a walking and cycling route with five miles currently fully navigable by boats. Glandŵr Cymru works with the Swansea Canal Society, which are striving towards the complete restoration of the remaining sections of the canal.
David Morgan, development manager for Wales at Glandŵr Cymru, said: "After a successful exhibition at the National Waterfront Museum, we are now taking the exhibition in partnership with Swansea Canal Society out into the community to the people who live alongside the Swansea Canal.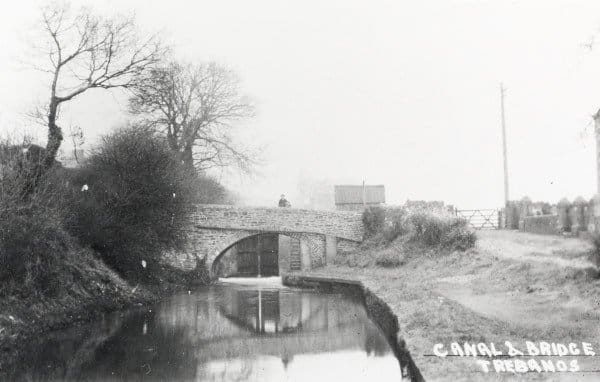 "The tour is a great exciting opportunity for local people who have not had the chance to visit the museum to see the exhibition and discover more about the role the canal has played in Swansea's history, and to raise awareness of its impact today and the importance of our work to ensure that we continue to keep canals alive."
Article continues below…
Advert
Discover more about the Swansea Canal 225th anniversary online at canalrivertrust.org.uk