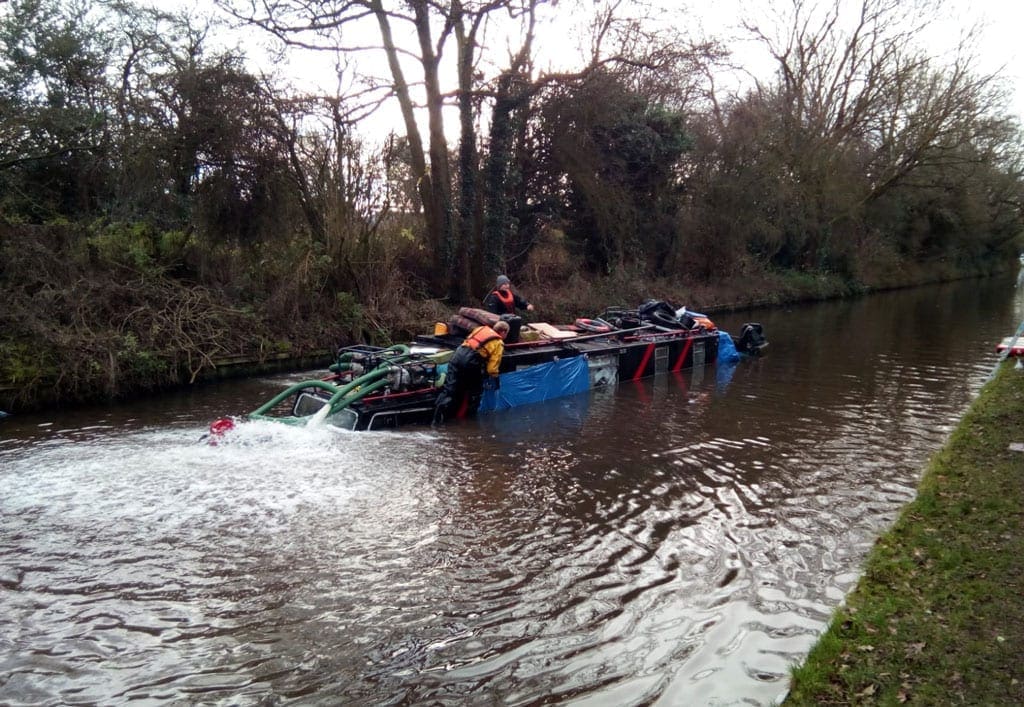 River Canal Rescue reports the number of rescues it undertook in 2020 yet again reached a new high.
In the period from 1 Jan to 31 December, engineers attended 231 incidents (186 major and 45 minor), 55 per cent more than the 149 (105 major and 44 minor) in 2019.
Major is defined as submerged, partially sunken or grounded craft, plus salvage work; minor as situations which on attendance, can be resolved without the need for a full rescue team.
Storms Brendan, Ciara, Dennis and Jorge, plus lockdown restrictions, were the main reasons for the unprecedented rise.
Vessels across the UK were either battered by bad weather at the start of 2020 or suffered water ingress, due to a lack of maintenance, as people struggled to get to their boats.
Article continues below…
Advert
Another contributing factor was the river Avon sluice gate failure in September when RCR recovered and stabilised 50 boats in under three days.
In contrast, the number of general call-outs, such as electrical, fuel and engine issues, flat batteries, over-heating and gearbox failures, fell by 17 per cent, from 3450 in 2019 to 2850. The decrease due to fewer people cruising the waterways.
Managing director, Stephanie Horton, comments: "Given the current situation, I'm not surprised by these figures; the storms were relentless – in two months we carried out 52 major rescues – and many people were unable to check their boats last year. Once water starts seeping into a boat, it can quickly turn into a perilous situation."
Article continues below…
Advert
The Government and other bodies now recognise the risk posed by restricting access to vessels, and state that checking on a boat's safety is an acceptable reason to travel.
Owners who fail to visit or maintain their boats during lockdown may have future insurance claims rejected if they cannot evidence they attempted to ensure the boat's safety (even if it means paying a third-party or arranging for a marina to do so).