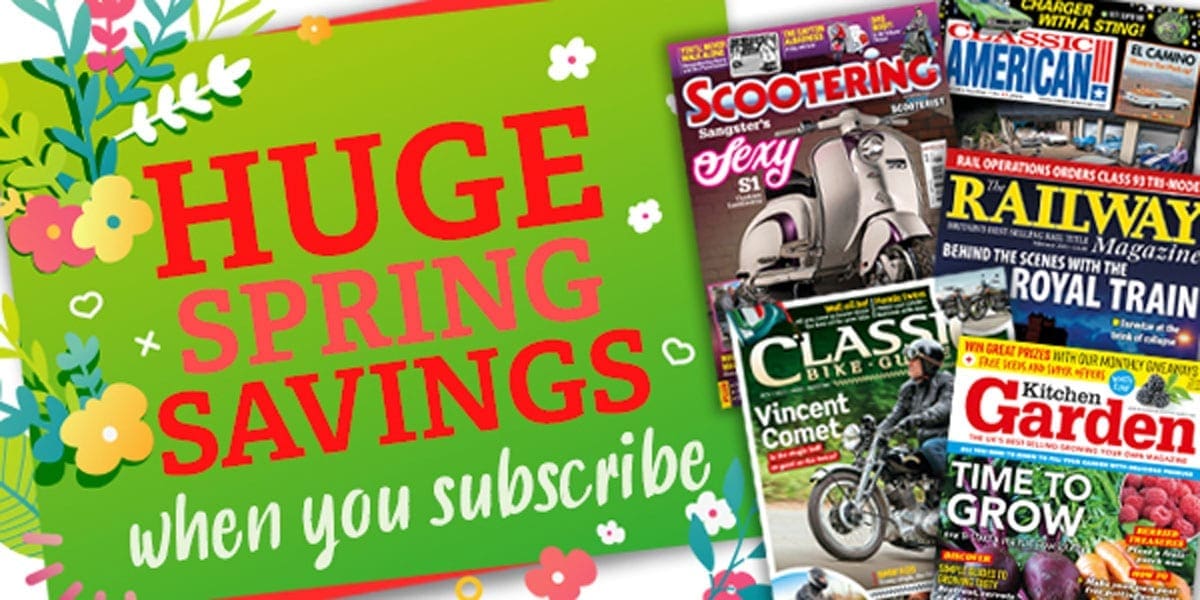 We have a host of amazing subscription offers across our huge range of publications on Classic Magazines this Spring!
Delivered straight to your door in no time, all you need to do is sit back, relax and read your favourite magazine!
Read the must-have monthly read on the inland waterways and subscribe to 12 issues of Towpath Talk for only £16.
Why Towpath Talk?
Towpath Talk is Britain's biggest inland waterways publication. Regularly topping 100 pages, it features everything you need to know about boats, marinas, wildlife, conservation, heritage and superb days out. Whether it's news, reviews, reports or guides, we've got it covered right across the UK's entire canal network, and there's a substantial trader section for all your buying and selling needs. Towpath Talk is the best way to find out what's going on in British waterways today. So what are you waiting for? Subscribe today!
To take advantage of the fantastic Spring savings, visit the Classic Magazines website and subscribe now! Be quick, these offers expire on May 7, 2021!
Article continues below…
Advert