AS SCOTTISH Canals recruits seasonal waterways operatives around the canal network, we focus on the Caledonian, almost 60 miles of natural loch and man-made canal running through the Scottish Highlands.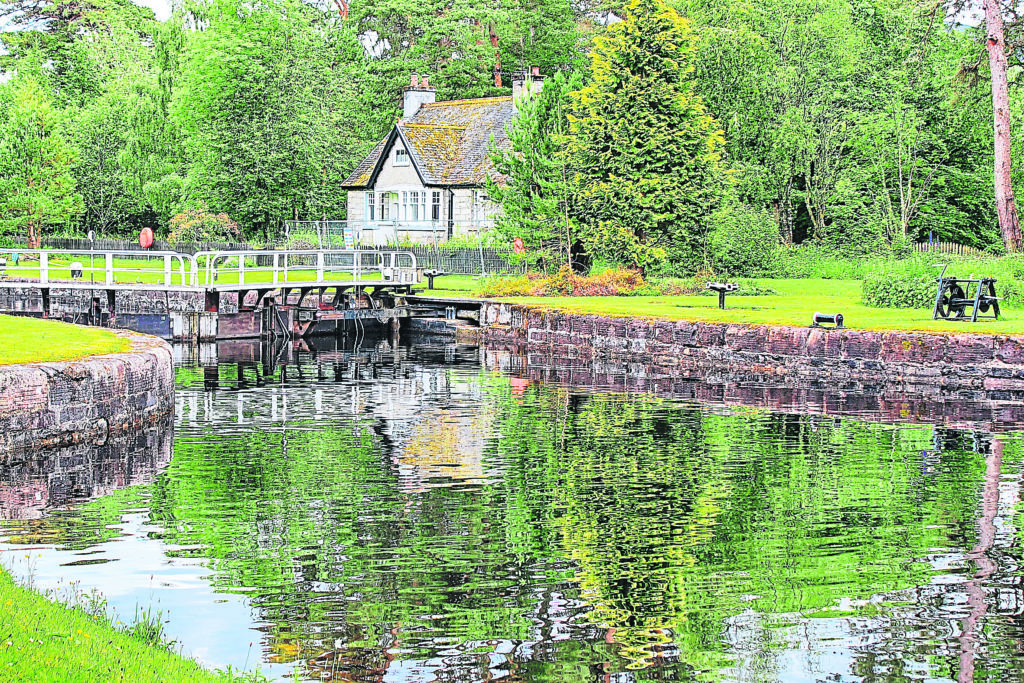 Douglas Gordon is Middle District supervisor on the Caledonian – his patch being the often-remote section of the canal between Laggan Locks and Fort Augustus. Douglas is a second-generation canal man, having grown up alongside the canal as his father worked on the Caley for some 40 years.
He describes the work of a canal operative as busy but rewarding, involving teamwork and keeping the customers happy. The job's outdoors, of course, and one for those who like to count their steps, as there can be lots of walking.
Waterways operatives on the Caledonian meet people from all over the world as they move boats through the locks, from the single-handers on small yachts to those on multi-million-pound craft. As well as lock keeping, waterway operatives look after canalside locations, carrying out general maintenance, painting, cutting the grass and keeping the areas attractive, clean and tidy.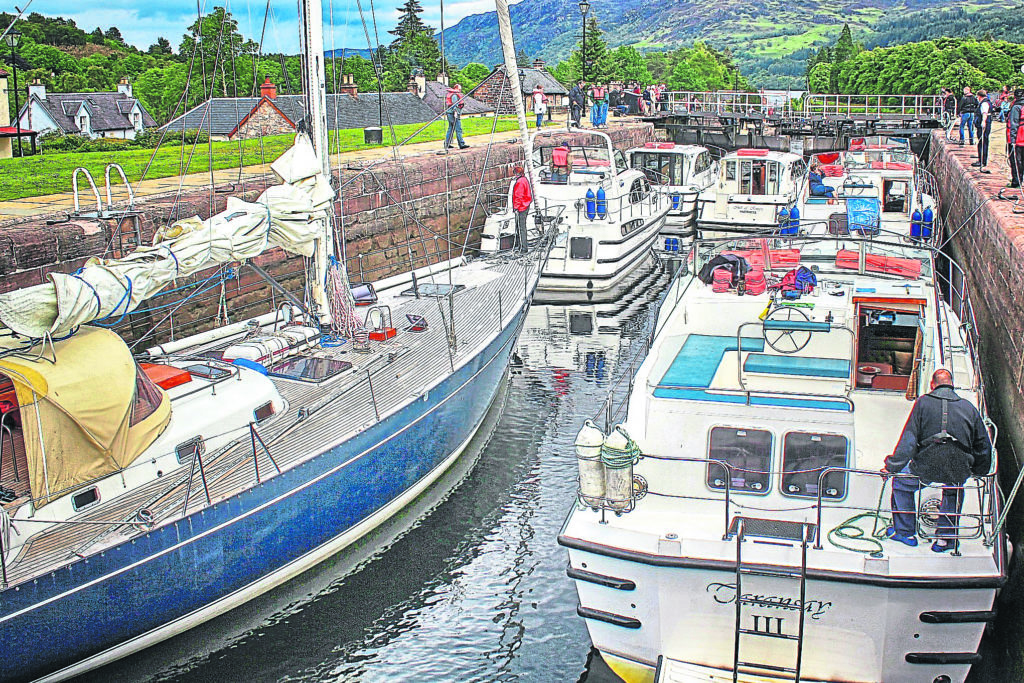 The five-lock flight at Fort Augustus, abutting Loch Ness, is a bottleneck for transiting boats. Vessels of all sorts use the canal, from hire boats, hotel barges, cruise ships and private yachts to working and fishing boats, and even the Royal Navy. Between 30-40 boats can pass through the locks in a day, taking between 45 and 90 minutes to transit the flight.
New recruits start with health and safety training, learning to work safely around the locks and the water, before becoming proficient in operating the locks. Once they're safe and confidently working locks, they move on to bridge operation.
Article continues below…
Advert
Douglas recommends three must-visit places along his beautiful section of the canal. The first is the four-mile stretch between Fort Augustus and Aberchalder Swing Bridge – stop a while and watch the boats go through Kytra and Cullochy locks. An alternative is to follow the peaceful tree-lined walk along Laggan Avenue, between Laggan Locks and Laggan Bridge.
His third recommendation is a visit to Moy Swing Bridge, the last manually operated bridge on the canal. It's the only original structure of its kind left on the canal. The bridge keeper opens one side of the swing bridge and must boat across the canal to open the other side for larger vessels.
Find out more about jobs with Scottish Canals and visiting the canals themselves at scottishcanals.co.uk
Article continues below…
Advert
#caledoniancanals #scotland #scottishcanals #towpathtalk #canals #canalsandrivers #narrowboat #rivers #waterways #lifeonthecut #boating #boats #canallife #canallifeuk