WITH the lifting of lockdown and the prospect of a full season of waterways rallies and festivals ahead, the owners of Effingham, Keith and Jill Astley, have recently had its paintwork restored to the original 1959 British Waterways livery.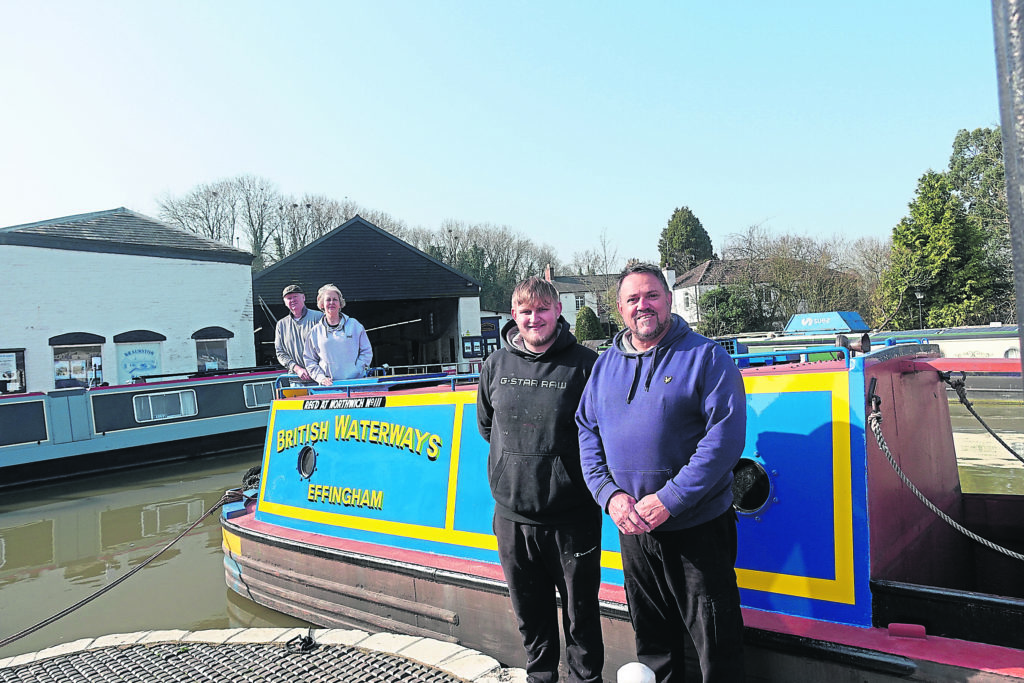 The work was carried out by father and son boat painters Dave and Aaron Bishop in Braunston Marina's famous 1792 'little dry dock' used by generations of famous narrowboat painters, including Frank Nurser and Ron Hough.
The Astleys acquired Effingham in December 2019 and moved it to their home mooring at Braunston Marina before the first lockdown in the spring of 2020. They have since been very restricted in the opportunities to use the boat and more importantly to continue the great restoration programme carried out by its two previous owners which the Astleys willingly acknowledge.
Effingham, which is now on the National Historic Ships UK Register, had been rescued by the first owner from the British Waterways maintenance fleet in 2010, lying half-sunk on the Montgomery Canal.
It was one of the last steel motors made for canal carrying, built by Pimblott & Sons of Northwich in 1959 and designed to a shallower and narrower specification to cope with the decline of the northern canals through a lack of maintenance.
Effingham will parade with more than 50 historic narrowboats already booked in for the Braunston Historic Narrowboat Rally at the end of June. And there is every prospect of many more, including at least two other surviving narrowboats from the original 12 Admiral Class.
Article continues below…
Advert
#braunston #montgomery #effingham #britishwaterways #towpathtalk #canals #canalsandrivers #narrowboat #rivers #waterways #lifeonthecut #boating #boats