Stratford-upon-Avon's brand new, 250 berth Shakespeare Marina is welcoming potential customers to its first Open Day on Saturday 11th September 2021.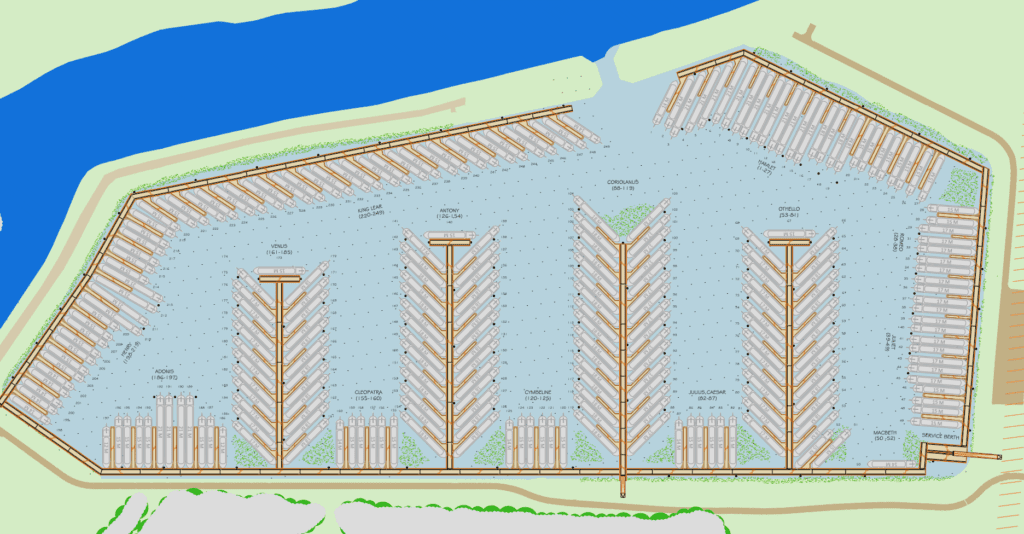 From 11am until 4pm, guests will be able to have an exclusive look at the site, which is currently under development. They will also be able to ask any questions that they might have and reserve a mooring.
The marina, developed by award-winning marina developer, Geomac, alongside leading wet civil engineering firm Land & Water, is situated on the River Avon. The river is administered by the Avon Navigation Trust and is set to become a prime location for boating enthusiasts, providing access to the Avon ring and the wider, national network.
Named after the famous playwright and poet William Shakespeare, the marina will offer a range of modern facilities, including a shower block with laundry. Cardless service pedestals with water and electricity will also be included. The marina is perfectly situated on the edge of Stratford-upon-Avon – just a 15-minute walk from the centre of the medieval market town.
Neil Warren of Geomac says, "We are very much looking forward to welcoming customers to our marina. The Open Day will be an exciting opportunity for customers to see the marina under construction and to enjoy the spectacular location in which Shakespeare Marina is set."
"Not only will the marina provide boating enthusiasts with access to high quality mooring facilities, but it is also just a stone's throw from Stratford-upon-Avon."
Article continues below…
Advert
"Marinas are about people, not just boats, and our Open Day will allow visitors to witness this firsthand."
Shakespeare Marina is set to open in the Autumn of this year. It is designed to resemble a natural water body and will be supported by floating jetties to ensure that boats will be safe and secure no matter the change in water levels.
To find out more about the marina, or its Open Day, please click here: http://www.shakespearemarina.com/
Article continues below…
Advert