Both Crinan and Caledonian Canals will be awarded a commemorative plaque this weekend.
Two of Scotland's canals will be celebrated by the National Transport Trust this weekend with the award of Red Wheels to the Crinan and Caledonian Canals.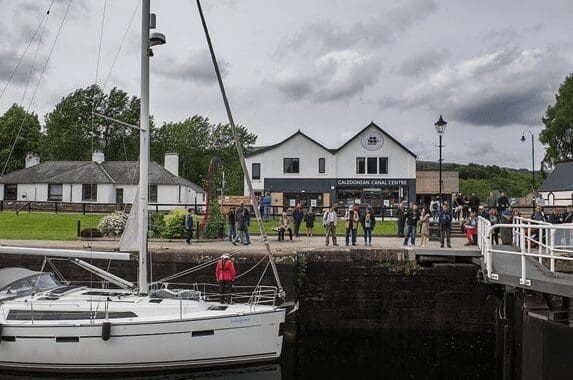 Red Wheels are awarded by the National Transport Trust, whose Transport Heritage programme commemorates Britain's rich and globally important legacy in the development of transport. The most significant of these are marked by erecting a National Transport Trust Heritage Plaque or Red Wheel.
The first plaque to be unveiled on Saturday, 15th April at 4 pm at Crinan Basin, will celebrate the Crinan Canal.
Known as Britain's most beautiful shortcut, the canal was built more than 200 years ago to provide safe navigation for commercial sailing and fishing vessels travelling between the industrialised west to the highland villages and islands.
The second plaque, recognising the Caledonian Canal, which marked its 200th-anniversary last year, will be unveiled at the Caledonian Canal Centre, Fort Augustus, on Sunday, 16th April at noon.
Article continues below…
Advert
The Caledonian Canal is widely recognised as one of Scotland's engineering marvels. Constructed by celebrated engineer Thomas Telford, the Canal opened up the Highlands to commerce and industry, contributed significantly to the growth of tourism and remains a critical element of the region's economic activity to this day.
Further information about the National Transport Trust can be found at https://www.nationaltransporttrust.org.uk/
Contact Informationhttps://www.nationaltransporttrust.org.uk/
Article continues below…
Advert
Shirley Bartynek [email protected]
#scottishcanals #caledonian #Crinan #towpathtalk #canals #canalsandrivers #narrowboat #rivers #waterways #lifeonthecut #boating #boats #canallife #canallifeuk