AFTER more than six years of planning and fundraising Schoolhouse Bridge is taking shape. Contractors recently craned the bridge sections into place and there is once more a Bridge 86 over the Montgomery Canal.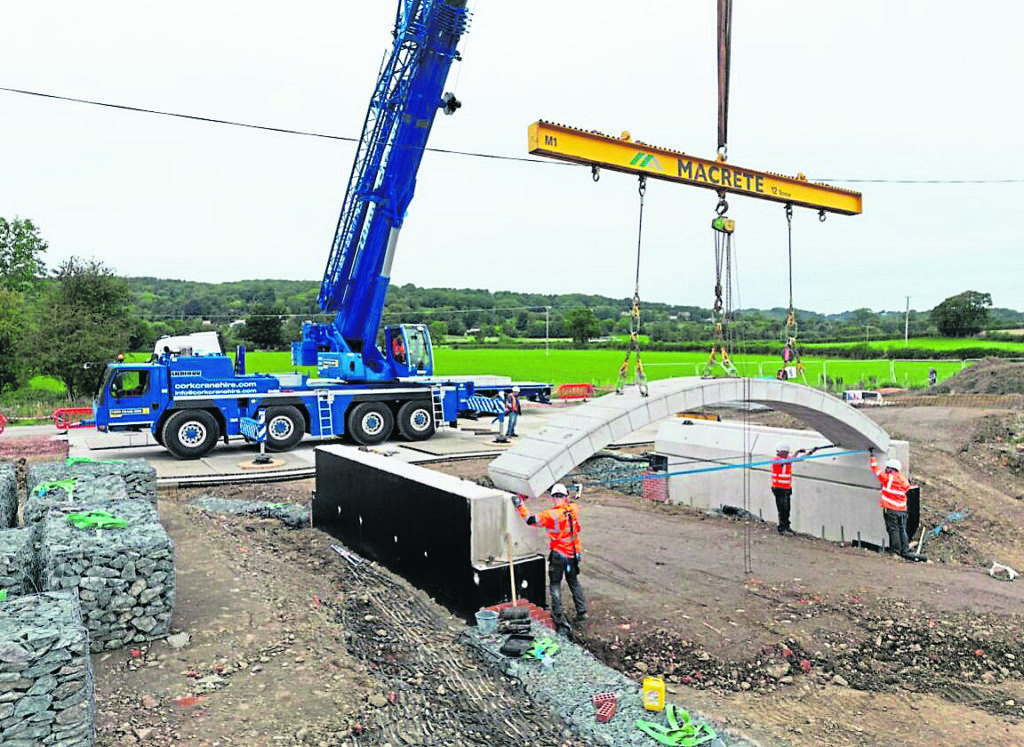 Schoolhouse Bridge was the last highway blockage on the Shropshire section of the Montgomery Canal. It is believed that in the 1950s or 1960s the highway authority demolished the old bridge, replacing it with an embankment of earth and stone.
As restoration progressed towards Shropshire's border with the Welsh county of Powys, volunteers of the three local waterway charities got together to promote the Restore the Montgomery Canal! appeal.
Describing it as an exciting day, chairman of Montgomery Waterway Restoration Trust, Michael Limbrey, said: "Our experienced volunteers are at work to rewater the next section and we have launched a new appeal to raise funds to provide them with equipment and materials.
"Supporters, both local and further afield, have generously donated for the bridge and are now supporting this next phase of the restoration."
A retired engineer from the Inland Waterways Association designed a bridge which could be built with much of the work carried out by volunteers, but with delays from Covid and other difficulties it was ultimately necessary for contractors to be brought in for the main project work.
After a ceremony in April when Coun Vince Hunt, chairman of Shropshire Council, turned the first sod, contractors Beaver Bridges of Shrewsbury made rapid progress.
Installing the bridge arches is the most significant part of the project. The arches were in six sections produced by Macrete, based in Country Antrim, and were delivered to the site by a convoy of flatbed lorries. Each section was made of connected segments which formed an arch shape when lifted by a 250-ton crane to be lowered on to carefully positioned cills on the reinforced concrete abutments.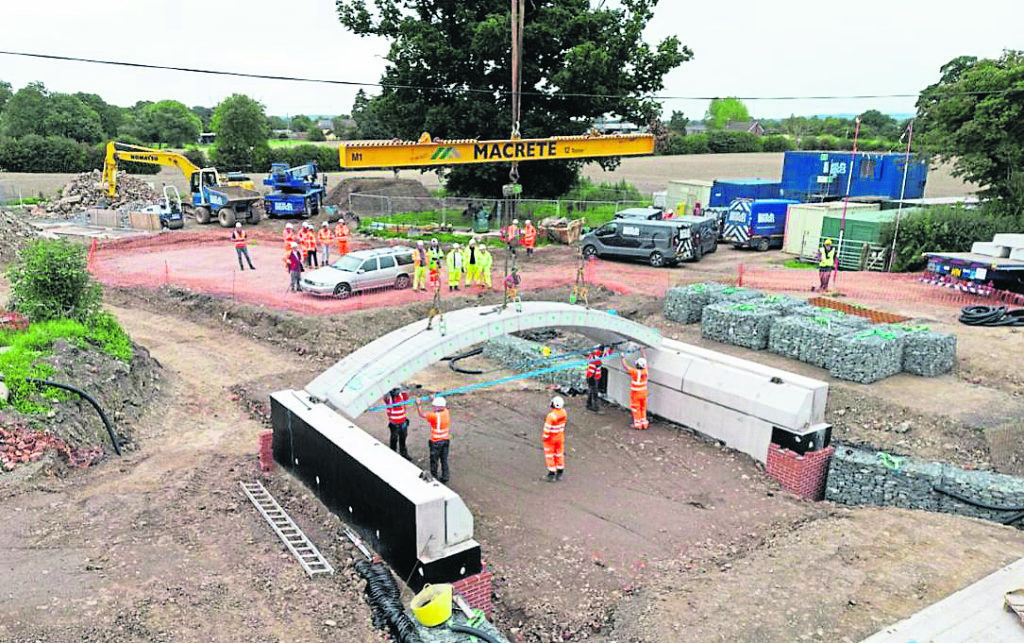 While a spectacular process, the organisers were not able to publicise the date beforehand as the site could not accommodate a large number of viewers, or their cars. However a number of local residents and supporters and the chairman of the local parish council were able to watch the proceedings.
The whole process was completed in a matter of hours, with the six arch sections and spandrels in place by mid-afternoon.
Michael continued: "It is six years since we resolved to reconstruct Schoolhouse Bridge. If we could do it, it would be a significant contribution to opening up the canal to the Welsh border at Llanymynech. Now we can see a bridge for the first time for more than 60 years."
Michael explained that the project is part of a larger plan to revive the Montgomery Canal, bringing many economic, social and environmental benefits which other restored waterways have already achieved.
Richard Hinckley, sales director of Beaver Bridges, said: "We are extremely proud to be engaged with the design and installation of the new bridge as part of a larger plan to revive the Montgomery Canal and playing our part in rebuilding history and leaving a legacy on the canal for future generations to enjoy. I very much look forward to seeing the first narrowboat go under the bridge."