IWA's West Riding Branch heritage champions have saved Salterhebble Lock Cottage, near Halifax on the Calder & Hebble, at the last minute from the auctioneer's hammer.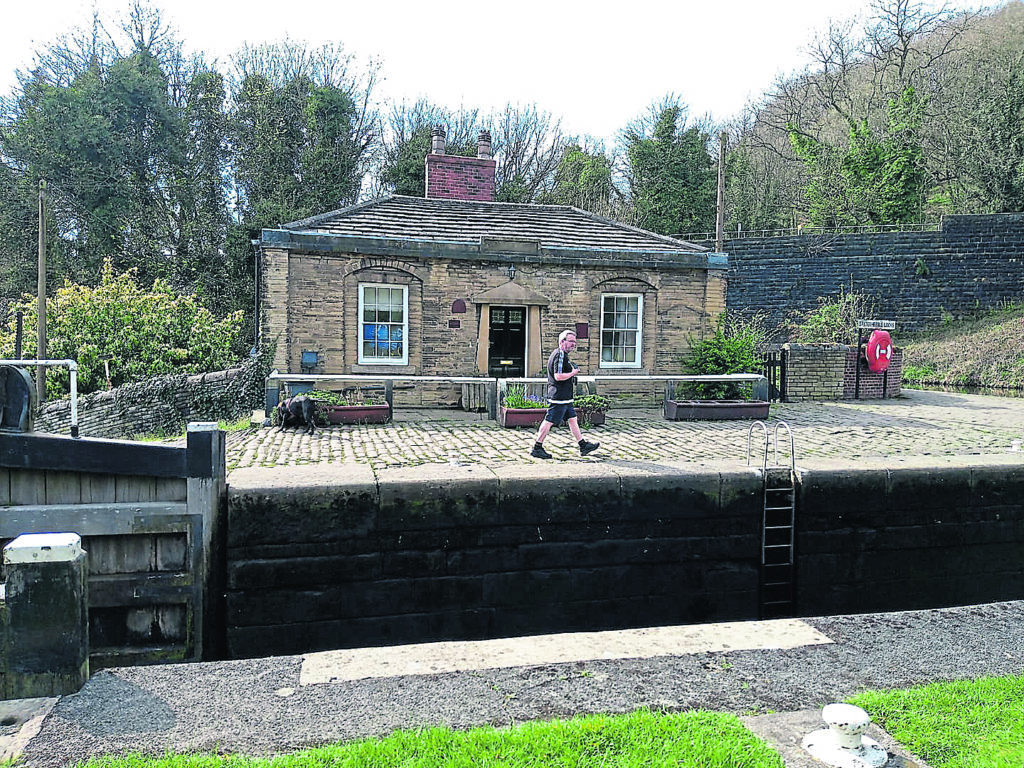 It was felt that in this case sale into private ownership was not the best future for the property as it is an integral part of the Salterhebble Basin and would compromise planned ambitions for regeneration of the area.
The basin consists of three distinctively different locks and a mooring pound for 10 boats. Outside of the basin, there is also an underused canal arm that could accommodate 10 more boats and an unused dry dock in an area where these facilities are in high demand.
It is also the step-off point for the popular Hebble Trail. Access to the cottage is over a footbridge over the top lock and there is no road access for a cottage resident. It was felt that the health and safety restrictions that this would bring to towpath users and boaters had also not been taken into account.
Discussions are now in progress between IWA, the Canal & River Trust and the local council to develop the area and turn the heritage building into a community centre. Regeneration of the area will now be co-ordinated with the current and planned road improvements and planned national cycle routes.
Initially the main focus will be on building a team from the local community and education and practical skills experience will be top of the agenda.
Article continues below…
Advert
Everything will revolve around the canal environment and the younger participants will work towards bringing their learning to life using canal-related activities such as CRT Explorers.
For everyone else the focus is on boating, history and heritage – telling the story of the basin and looking to the future. If you would like to get involved, contact [email protected]
#towpathtalk #SalterhebbleLockCottage #IWA #Hebble #towpathtalk #canals #canalsandrivers #narrowboat #rivers #waterways #lifeonthecut #boating #boats
Article continues below…
Advert