THE Sankey Canal Restoration Society is about to complete its project with partners at both Warrington and St Helens Borough Councils to replace all milestones on the Sankey Canal.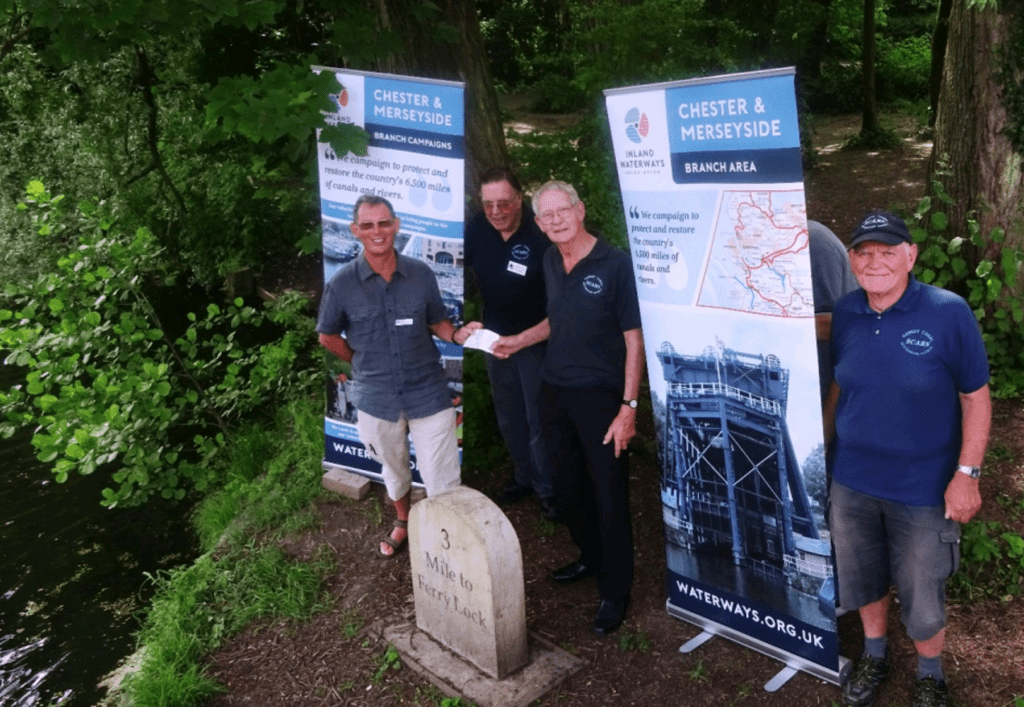 Society chairman Colin Greenall said: "I can only thank all the milepost sponsors for their generosity in seeing this project through to completion. It is pleasing to see the response of the many thousands of local people who walk and cycle this canal every day when they look at the mileposts and use them to help plot their walks and rides."
It was during the Second World War that over-zealous authorities removed the mileposts with the express purpose of confusing German paratroopers but none came and all the mileposts disappeared.
For a number of years volunteers searched the banks of the canal in vain but then during earth removal in a restoration project, one was uncovered and the society had the template to copy. This milepost was from the original stretch of the canal to the Mersey at Warrington; opened in 1762.
The extension to Spike Island in Widnes (1833) would have had mileposts designed by the London and North Western Railway company (LNWR) who owned the canal in the late C19th and they may have been to a different design but again none have been found.
Crafted out of sandstone from Ramsbottom Quarry, the whole project has cost £7500 and all 16 mileposts have been sponsored with the Inland Waterways Association sponsoring four posts at a cost of £1824.

Article continues below…
Advert
Chester and Merseyside IWA chairman Jim Forkin said: "Nationally there is a great movement to make sure that these much loved milestones are fully back in place on the network and we were delighted to help SCARS make sure that the first industrial canal in Great Britain had a complete set."
The original mileposts were thought to have dated from between 1762 and 1833 although the LNWR mile posts would probably have been to a different design. The exact positioning of the posts has also never been discovered and the volunteers have measured as accurately as possible to recreate the scenes.
One remaining milepost, a mile from Widnes, is in store awaiting its designated site being cleared from civil engineering work.
Article continues below…
Advert