ARMED with his vintage camera and mobile darkroom – a converted ambulance purchased from eBay – photographer Jack Lowe recently visited Northern Ireland for the first time.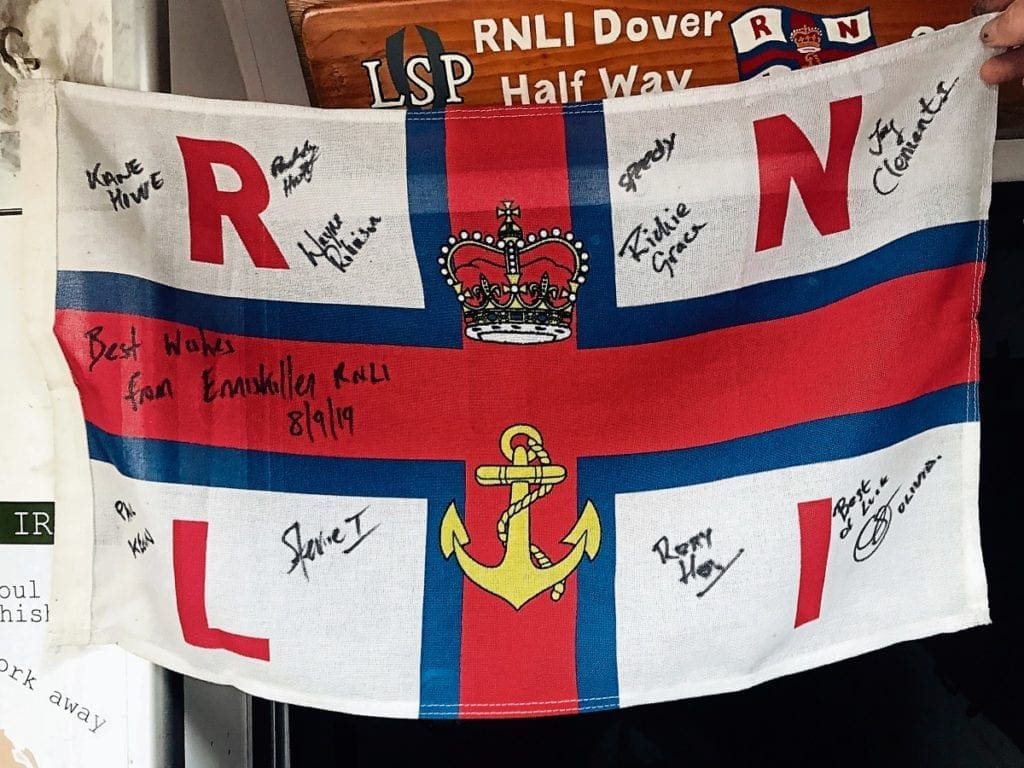 His trip is part of an epic undertaking to capture, on glass, all of the UK's and Ireland's RNLI lifeboat stations and crews.
Alison Alderton caught up with him as he was dashing from a BBC Radio Foyle interview to his next photographic assignment.
Jack's trip has included visits to Portrush, Enniskillen, Carrybridge, Newcastle, Kilkeel, Portaferry, Donaghadee, Bangor and Larne and on his way back home to Newcastle-upon-Tyne, visits to Portpatrick and Stranraer in Scotland.
He particularly enjoyed venturing inland to discover some of the lesser-known RNLI stations in Ireland.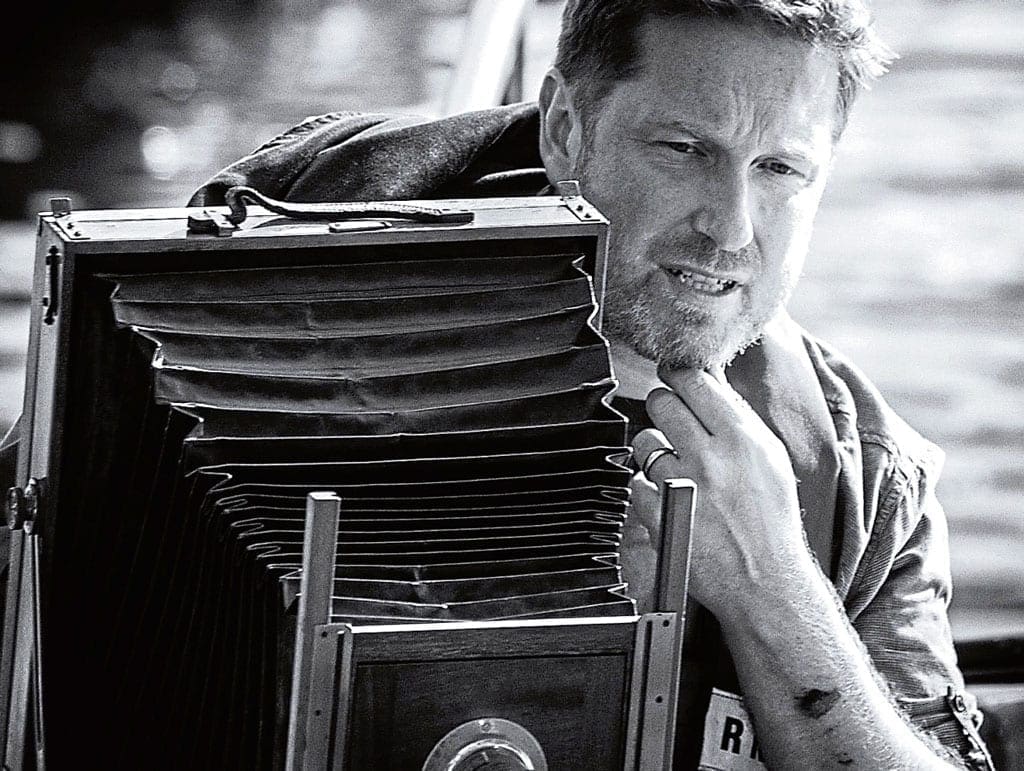 "After starting this leg of my journey on the coast of Northern Ireland, it was fantastic to head to the inland stations at Enniskillen and Carrybridge," he said.
"Many people aren't aware of the volunteer RNLI crews based inland at several locations in the UK and Ireland, a reminder that being on the water can be dangerous whether it's the salty sea or a freshwater lake.
"Having seen the sheer volume of water-based activities in the area, it soon became clear why the RNLI is required in these beautiful locations.
"It was an honour to photograph the brave, dedicated volunteers of Enniskillen and Carrybridge – they gave me such a typically warm Northern Irish welcome too!"
Jack continued: "Enniskillen gave me a rather wonderful gift – they signed the RNLI pennant that used to fly from their previous Atlantic 75 lifeboat."
Jack, grandson of Dad's Army actor Arthur Lowe, has loved the RNLI since he was a little boy.
"My early childhood was spent on a Victorian schooner in Ramsgate harbour and on the Thames," he said. My dad is an experienced seafarer and introduced me to the wonders of lifeboats – these incredible, powerful pieces of kit designed for heroic, lifesaving missions on stormy seas."
Jack became a member of Storm Force, the RNLI's charity club for children, at the age of 10 – a couple of years after which he picked up his first camera. In 2015, he began an epic odyssey to bring these two passions together.
The Lifeboat Station Project is estimated to finish in 2022 and the eight-year mission will see Jack visiting all 238 RNLI lifeboat stations in the UK and Ireland, photographing the volunteer crews on glass. The project has not been all plain sailing.
After Jack had completed his 100th station, he revealed to his social media followers that he was struggling to keep going. His struggles were physical, emotional and financial – as the project is largely self-funded.
Since then, he has discovered the crowd-funding platform Patreon, that allows people to support him by gifting monthly contributions. This funding has allowed him to continue his work on a more secure financial footing.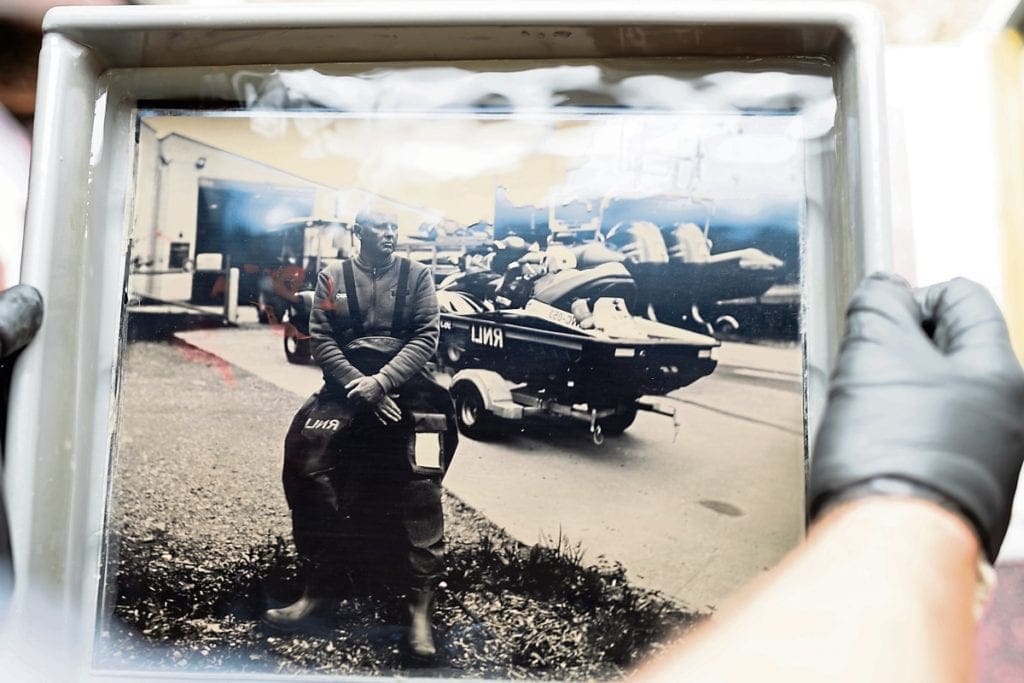 Jack said: "Ultimately, I'm honoured beyond words to be making this archive. It's a privilege spending time with so many lifeboat volunteers, preserving their bravery and devotion for future generations.
"This journey is unprecedented in so many ways. The further I travel, the deeper the body of work becomes on just about every level and in ways that I could never have foreseen or imagined.
"When looking at a freshly made crew portrait, a lifeboat volunteer once said to me, 'We look like those heroes of old'. I replied, 'That's because you are the same people.'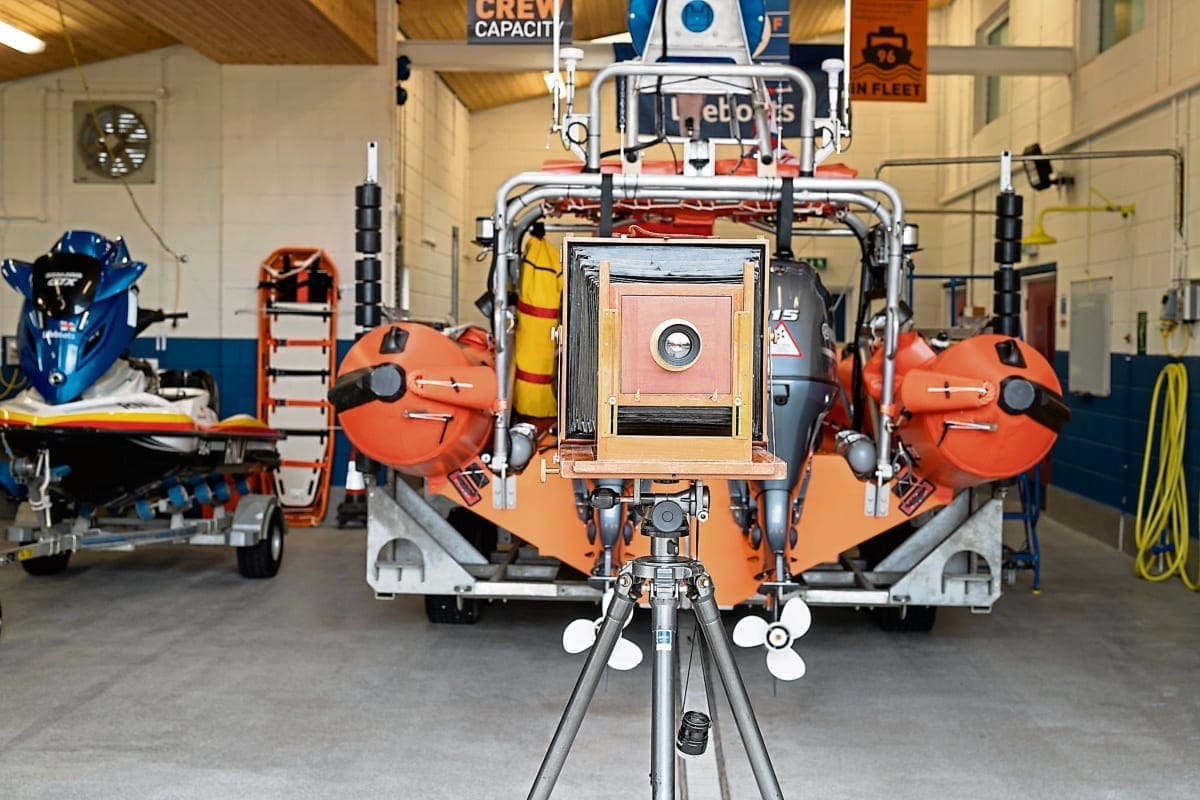 "The project closes the circle of photographic history and gives these unsung heroes a fresh spring in their step and a sense of renewed pride."
When Jack visits a lifeboat station, he makes the portraits using a camera made in 1905 and then develops the images in his mobile darkroom, a decommissioned NHS ambulance named Neena.
The lifeboat crews can step into the ambulance and watch as their portraits appear on the glass plates – an experience Jack says they find fascinating, and sometimes very moving.
Jack began drawing up plans for the project more than two years before it began. He says he has always had an interest in the history of photography.
"The word photography means drawing with light and that is how I think about it still. I adore photography in this very raw, basic form — light falling on chemicals. It really is magical – the final image is always a surprise, even to me."
He adds: "There's a small global community of people interested in using these old techniques. Everyone works in their own way and you're always learning as you go along. The chemicals are the original formulae from the 1800s.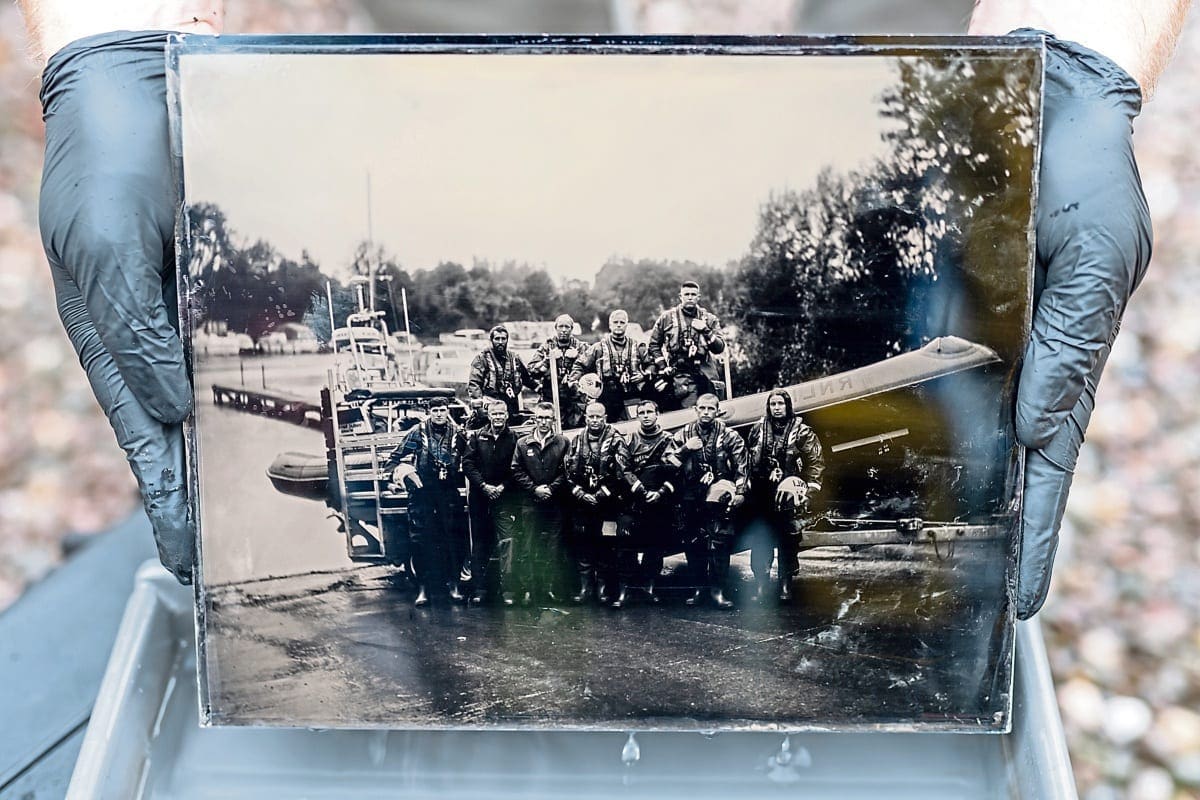 "It took me a long time to figure out the logistics of transporting and storing glass plates. I have a box made for each station that holds 10 sheets of 12in x 10in glass. Then when I get them home, I scan them, varnish them and place them into storage."
When finished, The Lifeboat Station Project will be the first time every station on the RNLI network has been documented as one complete body of work.
Jack is now well into the second half of the project and looking forward 
to making new work that continues to shine a light on the selfless volunteers of the RNLI.