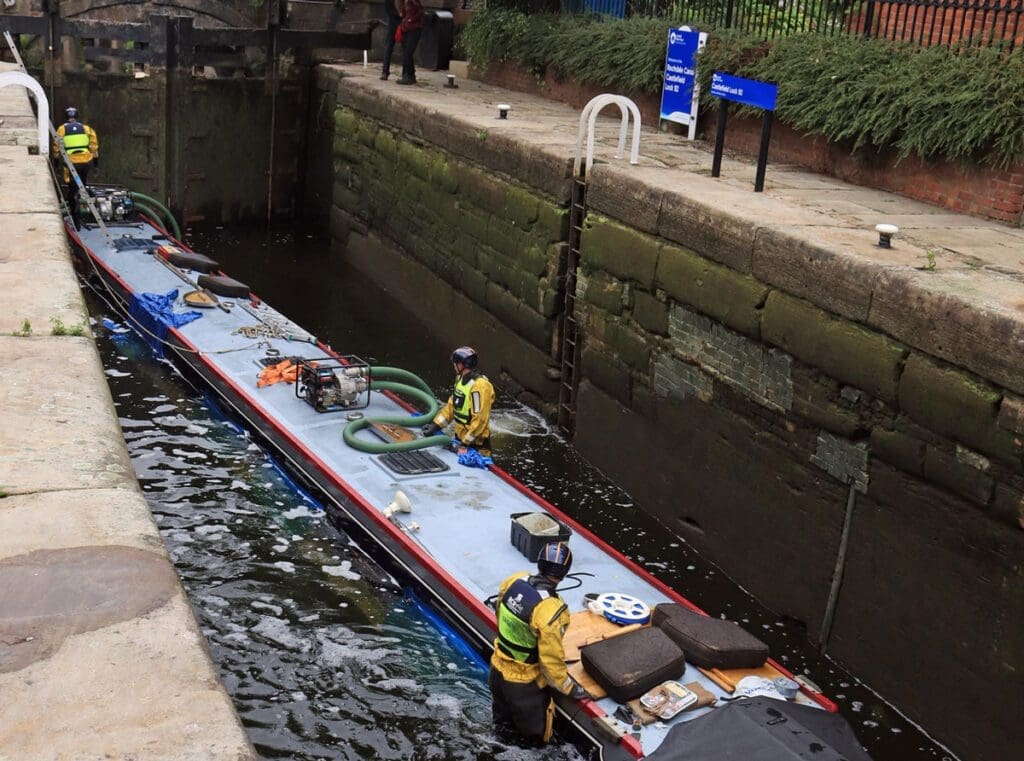 River Canal Rescue reports it responded to 171 major incidents in 2021; emergency situations either involving submerged, partially sunken or grounded craft, plus salvage work. 
The figure is 25% lower than the 231 incidents RCR reported in 2020, this is primarily due to a reduction in boat use until lockdown restrictions eased in June 2021.
Between June and December however, there was a peak in call-outs which continued into January 2022, due to mild weather and boaters wanting to make the most of what was left of their cruising year.  
In contrast, the number of general call-outs, such as electrical, fuel and engine issues, flat batteries, over-heating and gear box failures, rose to 3235, over 13% up from 2850 in 2020.
RCR says the rise is due to the high number of people unable to visit and maintain their boats during lockdown, resulting in minor niggles becoming larger problems.  
RCR's Canal Contracting service also arranged 505 visits to undertake a variety of work, including: plumbing and electrical installations, gearbox replacements, inverter, solar installations and general engine maintenance. There were also 340 engine services booked in, resulting in RCR's busiest ever pre-Christmas service period.
Article continues below…
Advert
Its subsidiary, Key Diesels, whose team fits and supplies new and refurbished engines nationwide, undertook 75 jobs to replace engines (no mean feat given the coordination and logistics involved) and completed 45 head gasket jobs and 20 strip/repair jobs for customers' engines.
In total, Key Diesels sold 95 engines, comprising 25 new, 40 refurbished and 20 remanufactured models.  
RCR managing director, Stephanie Horton, comments: "Key Diesels has gone from strength to strength, and we're keen to encourage people to upgrade their old BMC engines, as they are getting to the vintage stage now. Unfortunately, demand is still high."
Article continues below…
Advert
RCR recently became a distributor for electric motor company, Lynch Motors, offering customers a greener solution within their engine replacement options.
"With the majority of call-outs occurring in the last six months of the year, it was an incredibly busy time," concludes Stephanie. "Not only did people need help with maintenance related issues, they were also keen to ensure their boats and engines were in a good condition, ready for a full season's cruising this year."