Wey & Arun Canal Trust volunteers' restoration of a unique waterwheel in West Sussex has become an internet sensation thanks to a YouTube video reaching hundreds of thousands of people.
The waterwheel at Lordings Lock and Orfold Aqueduct near Wisborough Green has been the focus of attention for Brian King and his team of volunteers over the past year and now their hard work has gone viral, with a video of the restored structure being viewed by 320,000 people at the time of writing.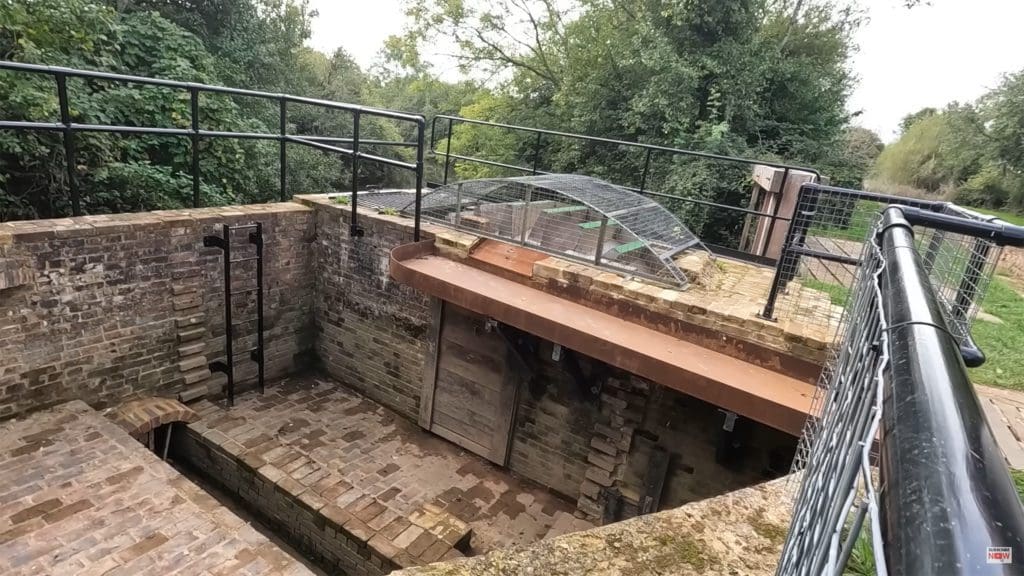 Wear and tear and vandalism had put the waterwheel – an undershot wheel designed to take water from the River Arun and feed it into the canal – out of action. However, a grant from a charitable trust was received to fund the restoration and project manager Brian King gave YouTubers Paul and Rebecca Whitewick a tour when restoration was complete.
The wheel, which is thought to be the only one of its kind in the UK in working order, has proved something of an enigma over the decades. It was discovered by restoration pioneer Winston Harwood in complete disrepair in 1992 with no records to show its design and rebuilt in 2003. "No one knew exactly how it worked," said Brian. "I am in awe of Winston for developing it into this unique working waterwheel," he added.
How the wheel works
The canal is carried over the River Arun via an aqueduct, with the waterwheel – powered by the river – designed to lift the river water into the lock. The wheel is some 13ft in diameter, located in a narrow brick chamber adjacent to a larger open pit. Two separate streams come into the waterwheel: one controlled by a manually raised slide gate which admits water to the bottom of the wheel. As the wheel rotates, its 32 buckets pick up water entering from a separate stream of water from a leat gate between the pit and chamber. The buckets raise the water to 9ft at the highest point, where water is discharged down a chute and into the lock.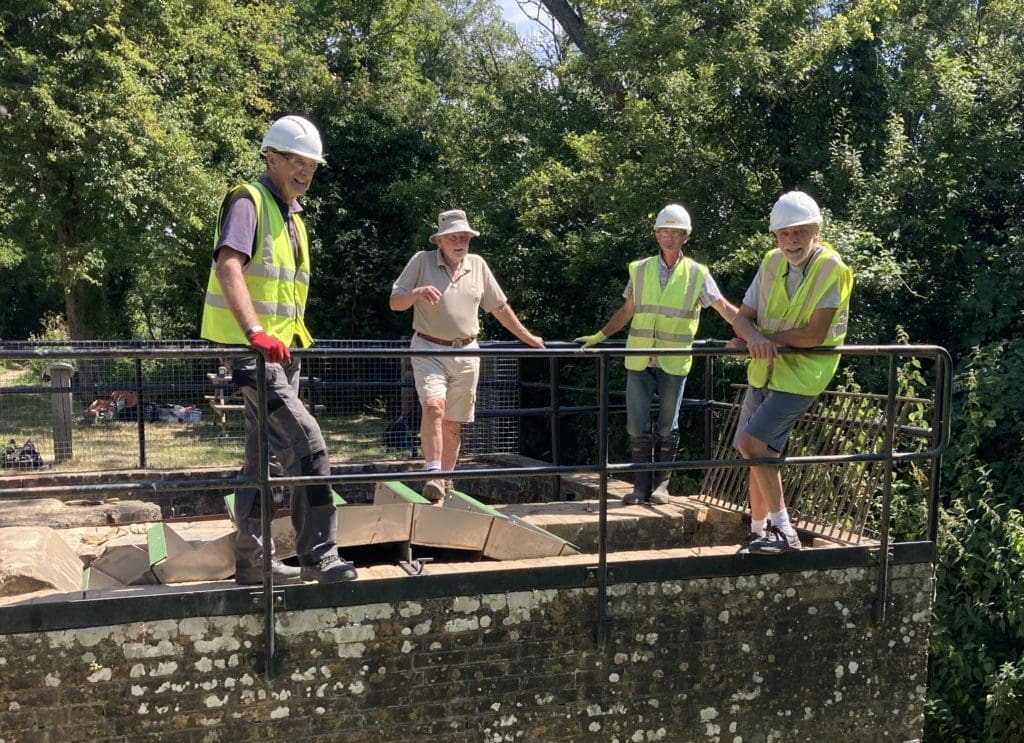 The repairs
Investigations found that wheel's central support bolts had sheared, so were no longer able to hold and contain the stub shafts. This meant the whole wheel had dropped onto the brick base. The solution was to commission a bespoke single stainless steel shaft with associated end flanges to support the wheel, manufactured to exact sizing and fixed in place by a specialist engineering contractor.
A specialist contractor was brought in to reweld the wheel's damaged buckets and a new Corten steel chute fitted to convey the water from the wheel to the canal.
When it was operated in early autumn Brian recorded the waterwheel's throughput at 3,100 gallons per hour, running at 1.5 rpm.
River levels are too high to operate the wheel at this time of year and the area floods, but it is hoped to demonstrate the wheel in action in the spring.
Video below!