Redhill Marine Ltd is proud to announce its partnership with Team Stronger Twogether by becoming a Bronze Sponsor.
Richard Morley, the owner of Redhill Marine Ltd, supports the pair: "I know a chap who rowed the Atlantic recently, and his stories are fascinating. I've been following their progress for a while now, and it's great to get on board and become a Sponsor with our logo on the boat and them in return supporting our boat and tractor show, creating awareness for everyone".
Jooles and Ian live on the River Soar in the Lockhouse on the Marina; Jooles having grown up on a Dutch Barge, Actief has been on and around the canal system from 5 days old aboard Emerald Bantock narrowboat. Jooles, named after the Lister JP3 (Joint Production – Julie Paillin), spent many years enjoying Gainsborough Town Class Woolwich and Frederick Whitingham Port of England Health Launch.
The Nottinghamshire couple are training to row across the Atlantic Ocean, taking on what's known as the 'World's Toughest Row Atlantic' – 3000 miles battling waves up to 30 feet high, rowing around the clock for weeks.
They hope completing the challenge will enable them to raise thousands for charity and break a world record. They aim to become the fastest mixed pair to ever complete the challenge – with Jooles overcoming personal tragedy to make the bid.
The 42-year-old mum of two was originally preparing to row the Atlantic with the support of her former partner and childhood sweetheart who also lived on the Marina growing up, but he sadly passed away in 2020 – after battling cancer for 18 months. She only discovered he was ill 11 weeks before he died.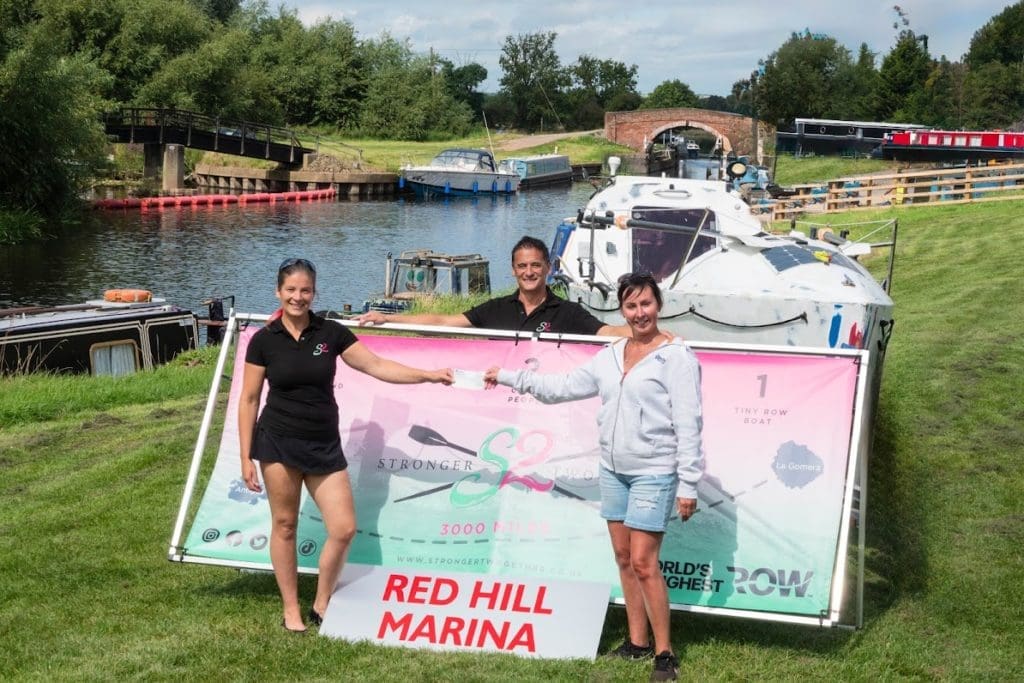 He made Jooles promise in his last days that she'd fulfil her dream, with or without him by her side.
She has since found love again, marrying Ian in 2021, whom she met at an ocean rowing event.
Jooles said: "Rowing the Atlantic is something I've always dreamt of doing. It is the ultimate adventure and a challenge that very few people have completed."
"We know that this isn't going to be easy… We'll be coping with things like blisters and sleep deprivation for weeks. However, it'll be worth it as we inspire our children and experience something amazing as a couple."
"Even though it's a couple of years until the challenge, training is well underway and we've just returned from a brilliant trip to Holland where we spent a week on board an ocean rowing boat."
Jooles and Ian need to raise £150,000 to participate in the race. Their costs include race fees, a specialist boat and essential supplies.
Ian said: "If you're looking for a unique way to globally showcase your brand's commitment to sustainability and support a great cause, please get in touch with us. We've got plenty of sponsorship opportunities… you could even end up with your business logo on the side of our boat as it crosses the ocean!"
When they do the race, the pair plan to raise money for the Leicestershire hospice LOROS and an environmental charity yet to be decided.
Ian continued: "LOROS are very special to us as they provided end-of-life care for my Mum. We would have been lost without them, and the thought that we're raising much-needed cash for what they do will spur us on throughout the challenge."
There's an opportunity for people to meet Team Stronger Twogether at the Red Hill Boat and Tractor Show at Redhill Marina over the August Bank Holiday (26th-28th). Visitors will also be able to check out their ocean rowing boat.
You can sponsor the pair and follow their progress at strongertwogether.co.uk