Nicola Lisle explores the Puppet Theatre Barge in London as it prepares to celebrate its 40th anniversary this month.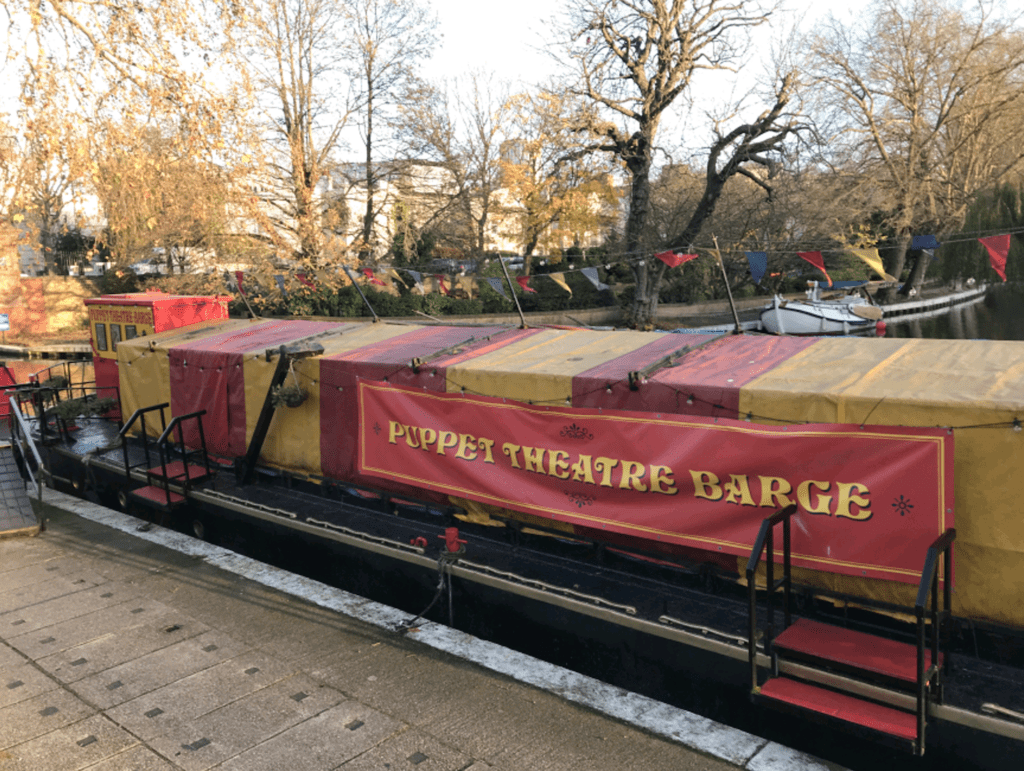 AS I step aboard the Puppet Theatre Barge in Little Venice, admiring its attractive, brightly coloured exterior, it's hard to believe that this splendid vessel was once a decaying empty hull in a London dock, seemingly destined for the scrapyard.
She was rescued from this fate by puppeteers Gren Middleton and Juliet Rogers, who were looking for a permanent venue for their theatre company, Movingstage, which they had founded in 1978.
The rusty 1920s Thames lighter Maybrent seemed an unlikely solution, but when Gren went to view it at the Blackwall dockyard he could see its possibilities.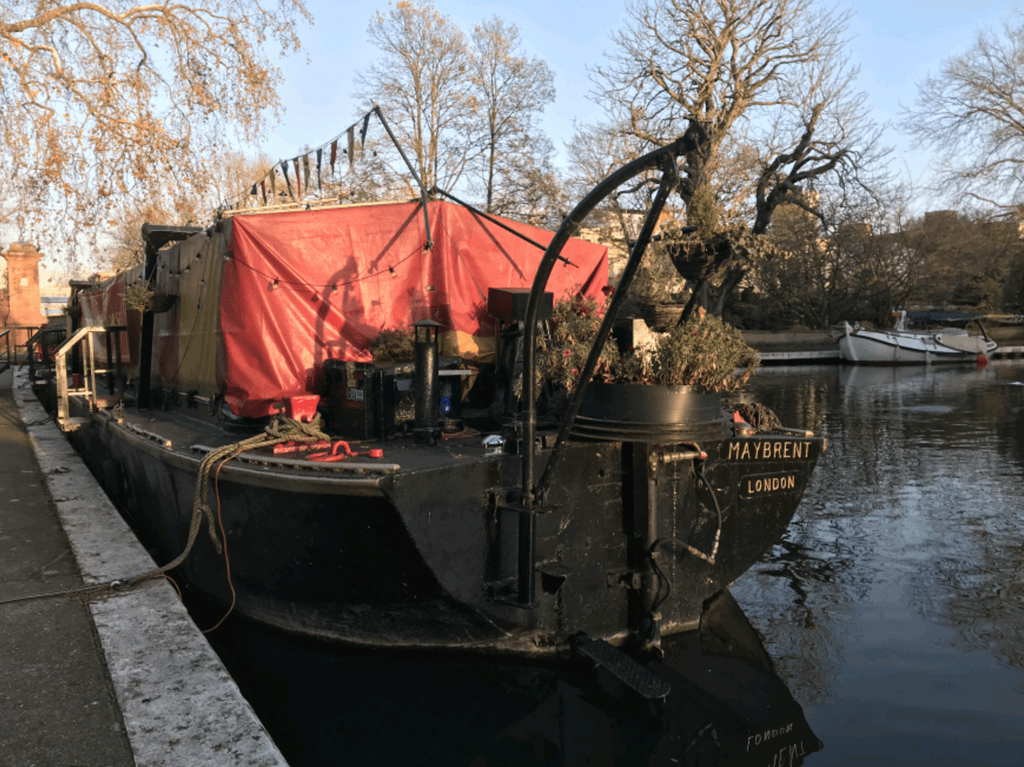 "In 1981, when they were looking, a lot of the docks had just closed and there were loads of lighters littering the Thames," explained the couple's son-in-law, Rob Humphreys, who now directs the puppet shows as well as looking after the boat.
"So they were told they could have the boat for free if they did the work to convert it in their boatyard."
Converting Maybrent into a theatre included adding a layer of concrete to act as ballast, building a stage specially designed for using string marionettes, installing a well-raked 50-seat auditorium with a good view from every seat, and adding a roof structure and canvas cover so that the vessel was fully enclosed.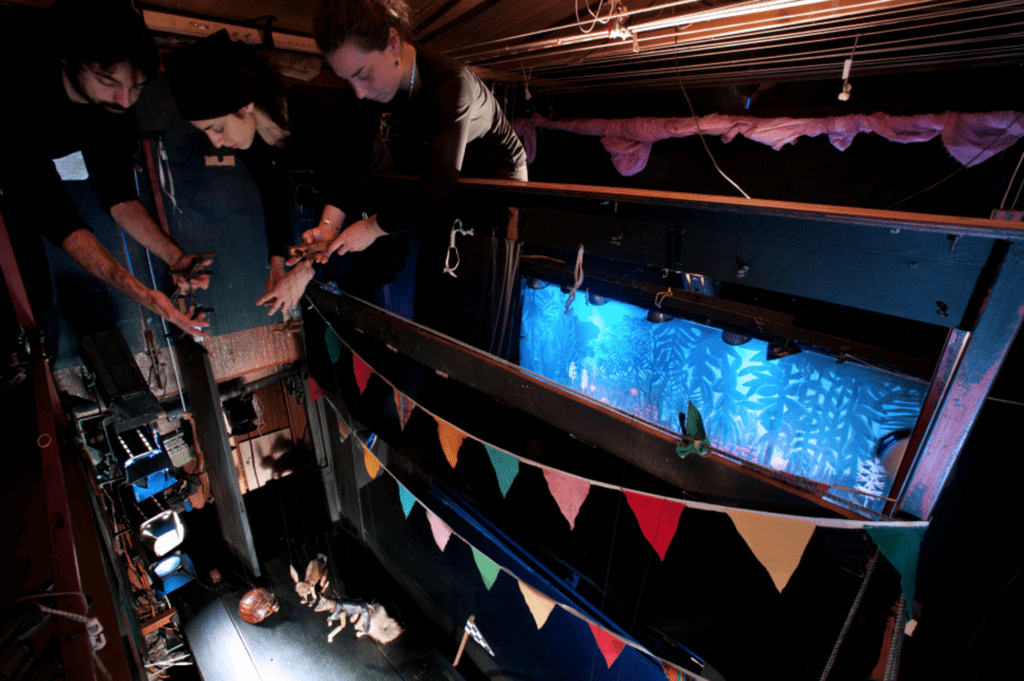 After months of hard work, the transformation was complete. The new puppet theatre launched on January 28, 1982 with a performance of The Ancient Mariner, which was given in front of a small invited audience.
Since then, this unique theatre – the only puppet theatre barge in the UK – has built up an impressive repertoire, from children's shows to Shakespeare.
"Kids' shows are our bread and butter; we do them throughout the year every weekend and daily when the kids are on holiday," said Rob. "But we usually do one adult show per year in the summer.
"We try to put on shows that have a magical element to them, which is something we can do very easily in the puppet theatre, or we try to choose one with a marine theme – or, better still, both!
"So The Tempest is perfect, because you've got the marine theme and the magic and we've done A Midsummer Night's Dream and Macbeth. We've also done Heart of Darkness, which is a boat trip, and The Ancient Mariner."
Until 1988 the barge was based at Camden Lock, touring initially along the Grand Union Canal and later spending 25 years touring along the Thames.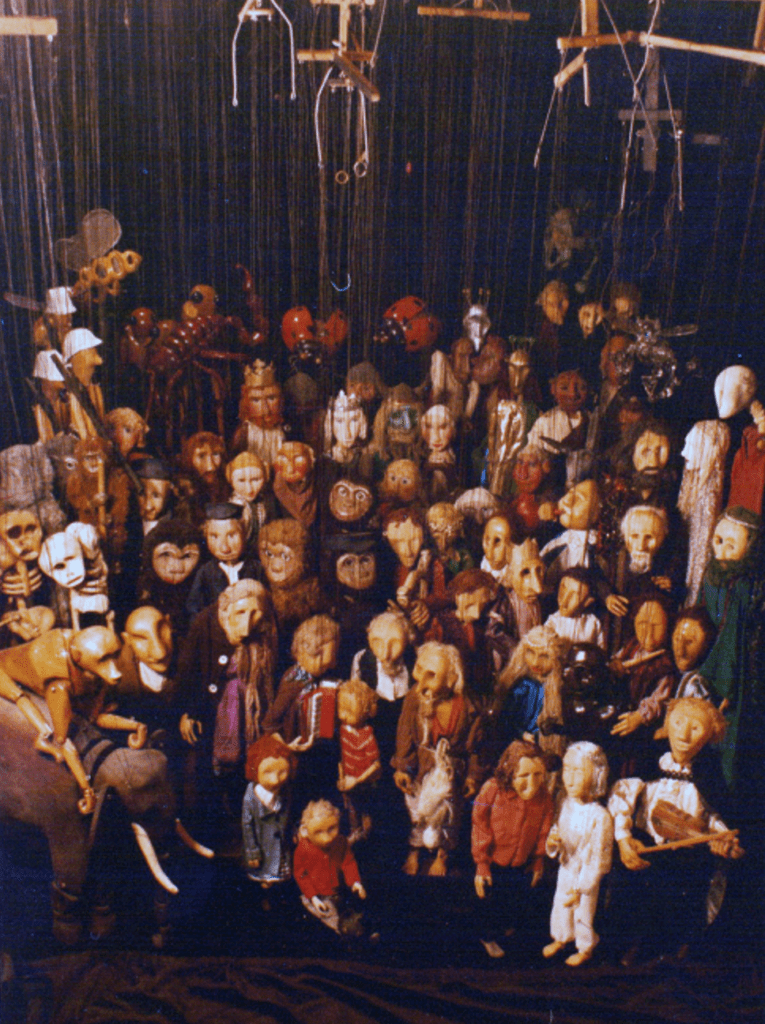 These days the theatre is based at Little Venice for most of the year, touring to Richmond in the summer.
Founders Gren and Juliet, now in their mid-80s, have taken a step back from the theatre, but it is safe in the hands of son-in-law Rob, daughter Kate and grandsons Stan and Joshua.
"Kate did puppetry from an early age, and I have a theatre background as an actor," Rob continued. "Stan's a puppeteer, so he works pretty much full time here and does lots of the shows. Joshua does the music. He's also good on IT so he does the finances. So it's a real family business."
Like all theatre companies, the Puppet Theatre Barge was hit hard by the pandemic. "Lockdown was a big shock and initially a big worry financially," Rob said. "The main problem was mooring fees. The Canal & River Trust said they wouldn't demand mooring fees because we had no income, but they didn't say they wouldn't ask for them at some point!
"We did get a Cultural Recovery Grant from the Arts Council, which allowed us to do livestreams, and this meant people across the world could watch. So there's always positives." Another positive was being able to catch up with some outstanding jobs, including putting in a new floor, redoing the house lights, and repainting and cleaning the barge.
Now, with the theatre up and running again, Rob is looking forward to the next show, The Red Balloon, which runs from January 15 to February 6 and is part of the London International Mime Festival 2022. The 40th anniversary will be marked on January 28 with a special showing of archive footage of some of the theatre's most popular shows.
"It's very exciting and should be a lot of fun," Rob added. "It's also really nice that Gren and Juliet can come along and bask in the glory!"
For more information, visit www.puppetbarge.com
#towpathtalk #canals #canalsandrivers #narrowboat #rivers #waterways #lifeonthecut #boating #boats #puppettheatre