In a statement released today, The Baldwin Trust, a local volunteer run charity which provides adapted narrowboat cruises for the community in Leicestershire, has announced the launch of its new initiative, "Project Waterside". This is a new way of linking commercial and other organisations to community groups in Charnwood and Leicestershire via sponsoring a narrowboat cruise with The Baldwin Trust, which offers a free of charge narrowboat cruise to community groups in the local area.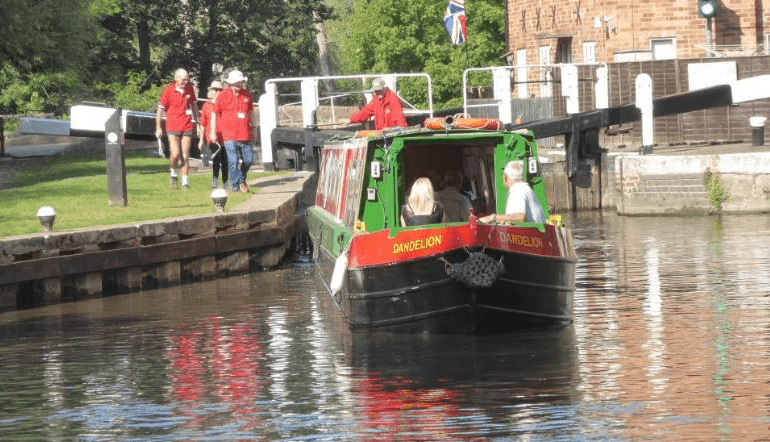 The Baldwin Trust has been providing community canal narrowboat trips for nearly 40 years. In the last 3 years the Trust has been successful in fund raising to replace and improve its two 70-foot narrow boats, which are adapted and specially equipped with lifts, ramps and disability amenities. This has now been completed, and the Trust wishes to take a new direction.
Mick Mcloughlin, Chairman of The Baldwin Trust said, "We are delighted to be working on a completely new initiative with local businesses, charitable organisations and individuals, to provide direct community support and reach a wider range of people within our local community.
More people than ever are needing help in these difficult times and through this initiative, community groups, nominated local families affected by the pandemic and local Covid-19 heroes, can enjoy and benefit from a FREE, 4 hour relaxing and memorable narrowboat cruise on the local waterways, including community transport.
This, we hope will help, not only to enhance their well-being but also help them forget their daily struggles for a few hours and create some happy, lasting memories.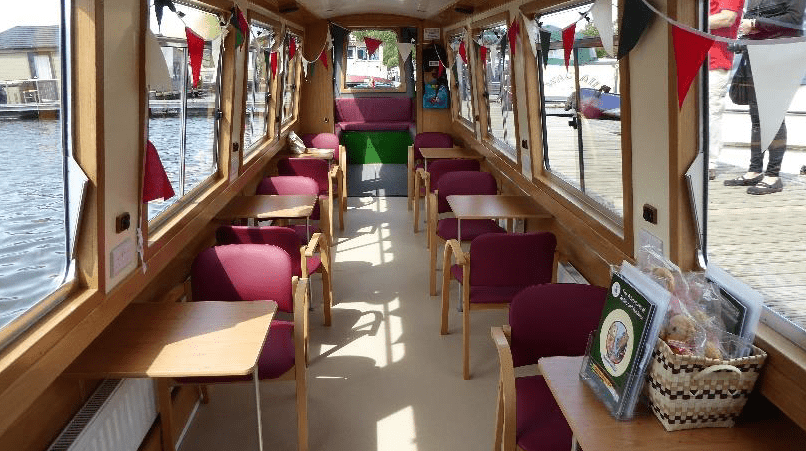 Organisations and individuals can choose how many trips to sponsor. This will support the local community and also meet some of their social commitment obligations.
We are pleased to be partnering with local community transport organisations and community neighbourhood organisations for this project.
We have an amazing group of wonderful volunteers who skipper, crew, and run the Trust behind the scenes to make these cruises possible. We are always interested in new volunteers joining to help us run our trips and we look forward to hearing from anyone who would like to join us – full training, uniform and refreshments are provided."
The Trust has two adapted and well-equipped narrowboats, Dandelion, moored at Pilling's Lock Marina, near Quorn. LE12 8FE and Halseyon Days moored at Leicester Marina, Thurmaston LE4 8AS.
Both boats are insured to carry up to 12 passengers and are wheelchair and mobility friendly, having ramps, hydraulic lifts, spacious cabins and toilets, galley kitchens with a fridge and hot water and radiators for heating on cooler days.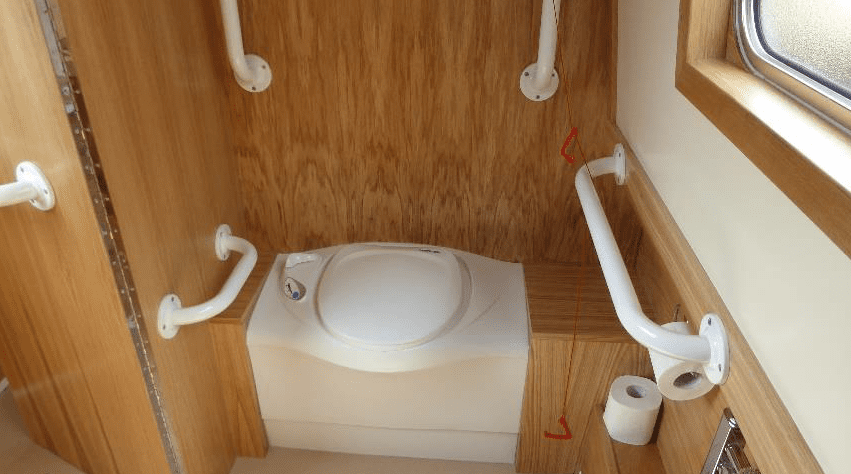 Only one group booking per boat per day is taken, so there is no sharing with other people or groups.
For further information about sponsoring cruises for local community groups, families referred by community organisations or Covid-19 heroes – contact: [email protected]
For further information about receiving a sponsored cruise – if you are a local community group, a referral organisation for local families affected by the pandemic or a referral organisation for local Covid-19 heroes contact: [email protected]
For further information about volunteering with us – please complete a Volunteer Application Form on our website – www.baldwintrust.co.uk or contact: Andrew Reed, Volunteer Coordinator Email: [email protected] Tel: 07763 736 906