FOR many of us this year with all the covid restrictions, whether you use you craft for leisure or as a liveaboard, the coming of winter mustn't be ignored.
So laying up is something I was involved with right from the start of my boatbuilding apprenticeship. Getting ready for winter is like a squirrel storing his nut, it's a matter of remembering a routine of stripping down making notes if required and the carefully storing equipment to keep it pristine and then the real trick is being able to remember in spring what goes where!
Making sure the craft is kept dry and attempts to stop water and sub-zero temperatures don't damage her is really the key to wintering your craft effectively. For many the vessel will say afloat and that to a point does make it even more challenging.
Whether your boat is coming out for the winter, remaining on its mooring or berth, there are plenty of valuable jobs that are worth doing to reduce the likelihood of causing damage to the craft when unattended. It is important to know the position of your insurance cover as many companies don't cover vessels on unattended or remote moorings through the winter. If in doubt call them and check exactly the cover afloat.
Deck areas
1) If afloat ensure your mooring lines are not going to chafe. Last winter in the string of gales I had to attend several separate claims where the craft's mooring lines failed damaging both the owner's craft and others. I have in the past used some old strips of leather with cable ties when moored in a marina where the warps are passed through fail leads or where edges are sharp and it does work quite well.
2) Clear all cockpit deck drains and channels where possible. If ashore make sure the craft is correctly set up so they actually work! It's quite important to make sure she is level and upright, deck drains etc are freeing water and no pooling is possible on deck or cockpit. On a semi-trad or cruiser stern of most narrowboats this is one of the most important things that go wrong with laying up! Be aware of trees near by that love to block the drains!
3) Where I've left my own craft in Corfu these days, I'm very aware of the heavy rain though the winter so I've applied a good smear of a thick silicone grease to the portholes and hatch seals and then put some heavy covers over the deck hatch areas as well. So make sure all items like windows etc are watertight.
4) Ventilation. It's really important to encourage air flow whereever possible but at the same time ensuring water can't ingress.
5) Grease padlocks!
6) Make sure any deck plugs sockets etc are water tight, protect with a silicone spray grease before reconnecting it.
Internal arrangements
1) Where possible removing as many items as is practical, particularly focussing on 'soft'items like sails, cushions, curtains, clothes and bedding. If you can't remove the cushions trying to store them on edge will help. For our own circumstances I've bought some large vacuum bags and stowed all our bedding etc in them as I have no other options. I was amazed when we returned this spring how fresh everything was –
result!
2) Ensuring bilges etc are dry and then leaving lockers, bin lids and sole panels open really does help with ventilation of the vessel. I must stress ventilation is essential in keeping the boat free from damp and mildew. If you don't have all-weather vents on hatches or good dome roof vents, fitting them will make all the difference. Anything you can do to keep your boat both watertight and able to have some airflow will be a big help
3) Removing food (even food with very long shelf life should be removed) empty and disinfect the fridge and leave the door wedged open.
Systems
1) Pump the toilet dry after flushing. Deodorise and clean the holding tank if you have one, then leave it empty and dry.
2) Empty water tanks (don't forget the calorifier if you have hot water) and run the pipes and pumps empty.
3) Disconnect the gas bottle and ensure the location of the bottle drain is okay, noting worse than water freezing in a locker.
4) If you need some power on board to run an automatic bilge pump or similar; it is well worth fitting either a good solar panel with regulator to keep the batteries topped up. It's always a problem as batteries do like to be worked. But as yet I've not found a real ideal solution other than going down and using lights etc for an hour, some inverters do have a system that cycle the batteries too. With our craft being abroad, I'm hoping like last year that the solar panel will help and one of the yard staff are going to pop on board occasionally to check for me. It's always worth regularly cleaning terminals etc and using some copper grease.
5) Take off any portable electrical items, they are much better stored at home dry and secure.
6) Top off your fuel tanks to avoid condensation forming and thus help to prevent diesel bug contamination. It is well worth adding a diesel bug killer into the tank at this stage.
7) Engine: It's important to protect the coolant water systems, ensuring the antifreeze is of the right strength is essential and will help protect the systems.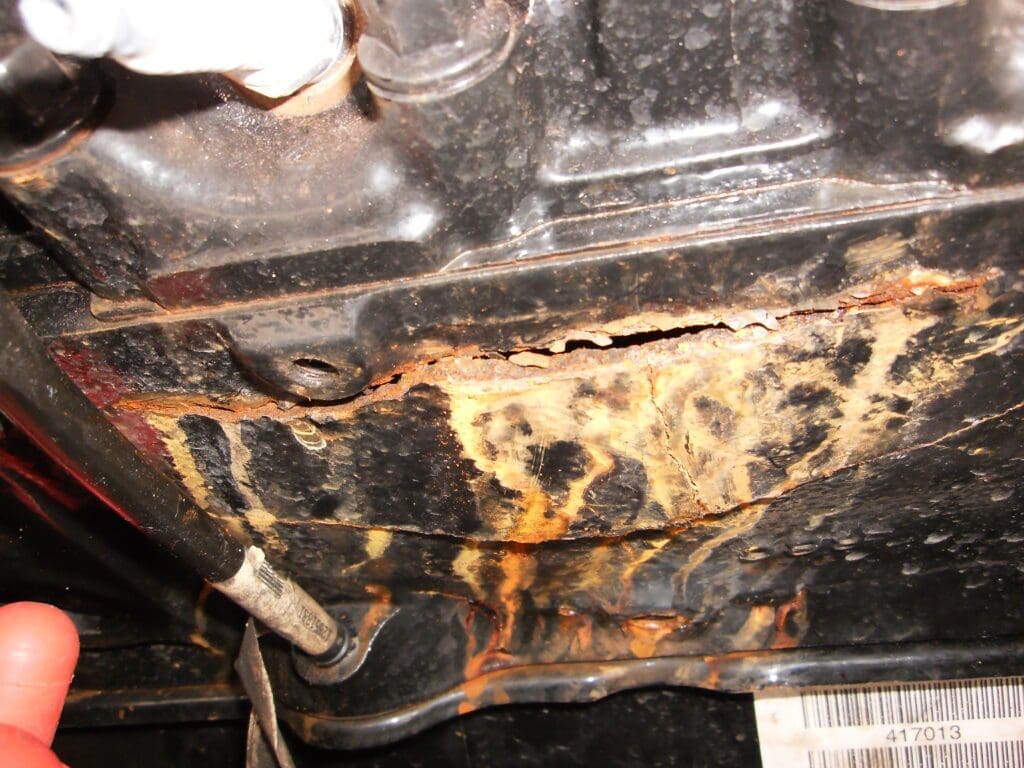 Don't forget that the water pump impellor or impellors may need replacement in spring! I change my antifreeze every two seasons as a precaution. It's also worth changing the engine anode if fitted.
8) Most engineers favour an oil change before winter; it's best to run the engine to warm through and then drain down the oil, this helps any contaminants to become suspended. Sometimes an engine flush before refilling with clean oil is a good move too. (I often use a magnet to see what sort of metal fines are developing give an indication of wear etc, but then I'm sad!)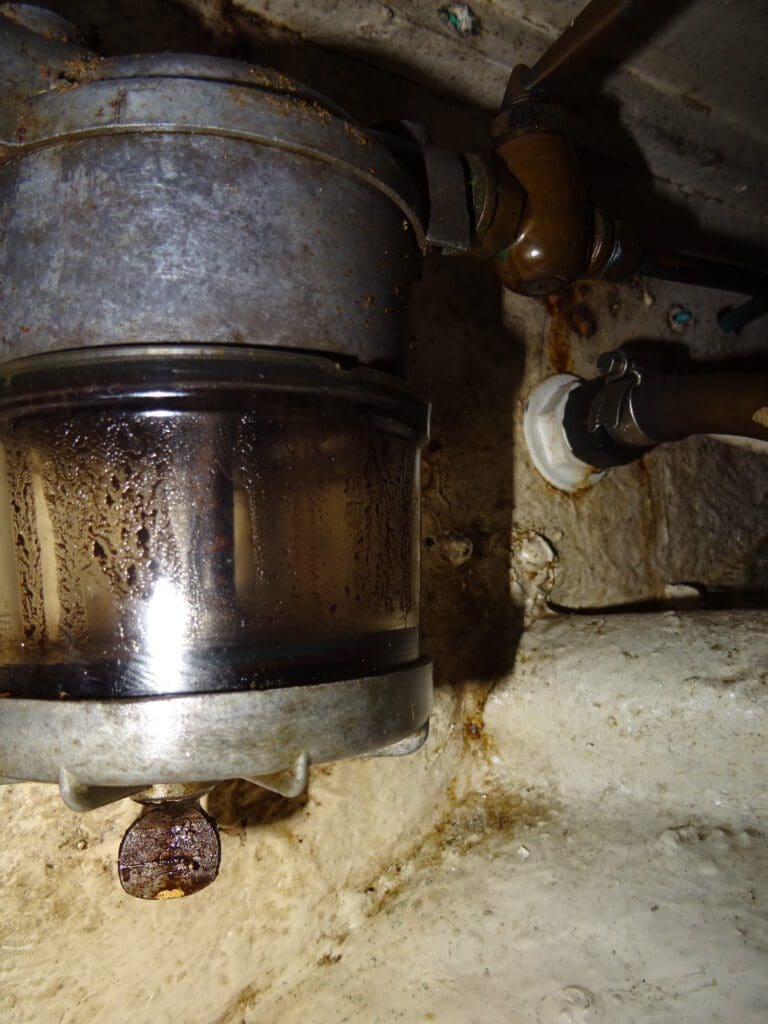 9) Spray an inhibitor into the air intake and then if the atmosphere is dry seal air intakes and breathers to prevent moisture ingress into the engine.
10) Use a spray grease on all moving parts like gear shift and throttle body etc.
11) If you have shore power the placing a small oil-filled heater within the engine compartment on a thermostat is a good move, likewise one in the cabin areas is good too with a thermostat and set to low. Fan type heaters are best not used while you are away from the boat as they will run up a massive bill and there is also a risk of fire.
Lastly if staying afloat with shore power
1) Ensure shore power lead has an integral protection breaker and preferably fit a galvanic isolator to protect you from stray earth issues.
2) A dehumidifier is useful if your boat is particularly damp, but ensure it is appropriate for use in the environment. Many on the market are not really suitable on a yacht in very cold weather but otherwise a little heat and good ventilation will keep her sweet.
By Ben Sutcliffe-Davies