WE PURCHASED our narrowboat, our first and current narrowboat over seven years ago via eBay, yes eBay, from a lovely couple (Julie and Steve) whom we have remained in contact with albeit, via text and Facebook ever since.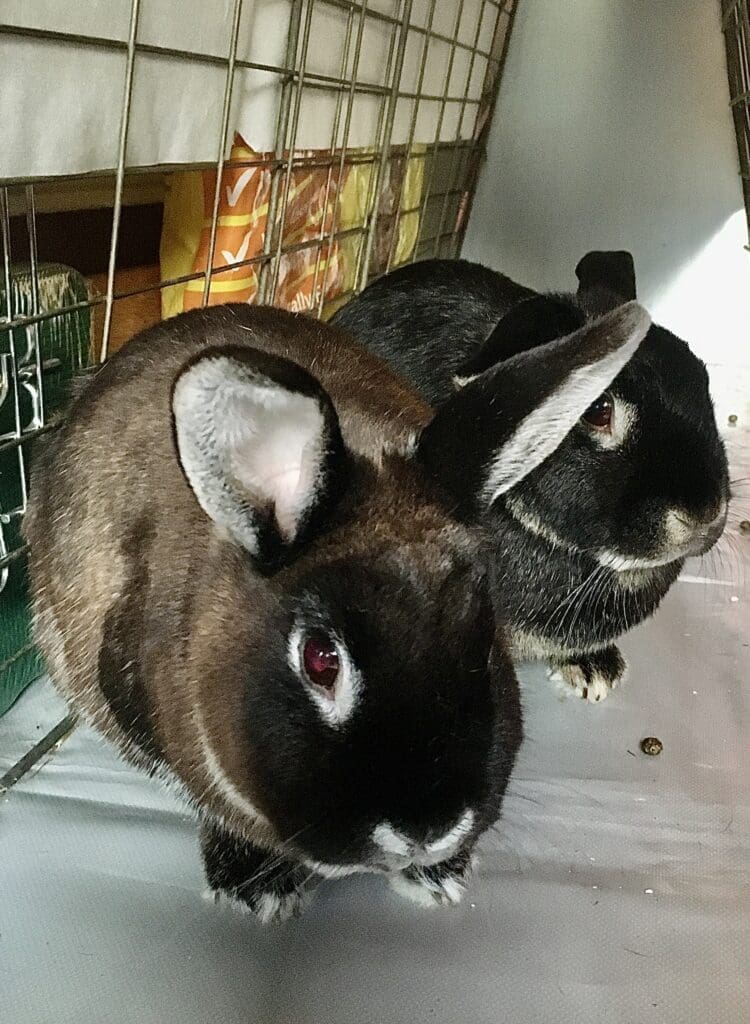 Finally, after all that time, we actually got to see them in person, as they were on holiday and moored not far from us, so we took the rare opportunity to meet up on the towpath and catch up on long overdue chats (rabbit) whilst eating fish and chips that we had purchased from the nearest chip shop.
After finishing our supper, which included mushy peas, we had a guided tour of their lovely-looking 1989, TT Marine built, Thornycroft 1.8 powered, 48ft (but deceivingly longer) narrowboat, which they purchased at the same time as selling us their former boat in 2014. This was actually their fifth boat (they have been boating for approximately 20 years) and they had travelled many miles on it since purchase, as had their pet rabbits!
Yes, whenever/wherever they travel on their boat, which includes four weeks a year on vacation, cruising on our inland waterways network which recently included the urbanisation of the Gas Street Basin in Birmingham, they take their rabbits, Barry, who is eight and a half and Nicky who is five.
We knew they liked rabbits as we still have a rabbit-shaped bottle opener attached to stern door of our boat but did not realise they take them on their trips. Like many they had rabbits as children and continued to have them as adults.
They were adopted from Pets at Home (other pet shops available) when they were approximately six and four months old respectively. Both are neutered and actually did not get on at first but worked out their differences, which is great news especially as they share their space on the boat and actually love grooming each other.
Article continues below…
Advert
Both tend to sleep during the day but do become rather lively during the evening and very lively at night, which can be interesting for whomever might be sharing their area (towards the bow) on the boat. They have litter trays and rather enjoy redigrass, burgess pellets, celery and grapevines.
The top tips given by Julie regarding having rabbits on boats as either liveaboards or whilst day cruising or holidaying, were to ensure that they have enough space although, sometimes having a smaller boat can actually be better for them and always take all their supplies with you for example, food but not too many carrot peelings, litter, cardboard, etc, just in case you cannot get rabbit supplies whilst cruising.
The only issues or perhaps observations they had encountered whilst the rabbits were safely aboard, were that greyhounds (perhaps other dogs too) definitely appeared to show an unhealthy interest in the boat when passing by. Their natural racing instincts and urges were obviously too great to resist. So another tip is keep them safe and secure.
Article continues below…
Advert