NICKY and her faithful dog Blaze are regulars often seen walking along the Kennet & Avon towpath near Caen Hill Marina.
Once, a few months ago when the rain was bucketing down, I happened to look out of a boat I was working aboard and saw the two of them merrily strolling along the towpath. It was as if it wasn't raining.
I later asked Nicky about this and she quite casually retorted that when Blaze stands up, it means he's wanting to go for a walk! Seemingly, the weather doesn't come into the equation. That's what I'd refer to as dog lover dedication.
Nicky's faithful canine companion, Blaze, is a border collie. It's certainly a breed that seems popular with a fair number of boat dwellers. Perhaps, because they're not water dogs like so many of the retriever breeds. A dog that's constantly hopping in an out of the water and then having a quick final 'shake-off' back on the boat, soon leaves a clingy wet-dog odour.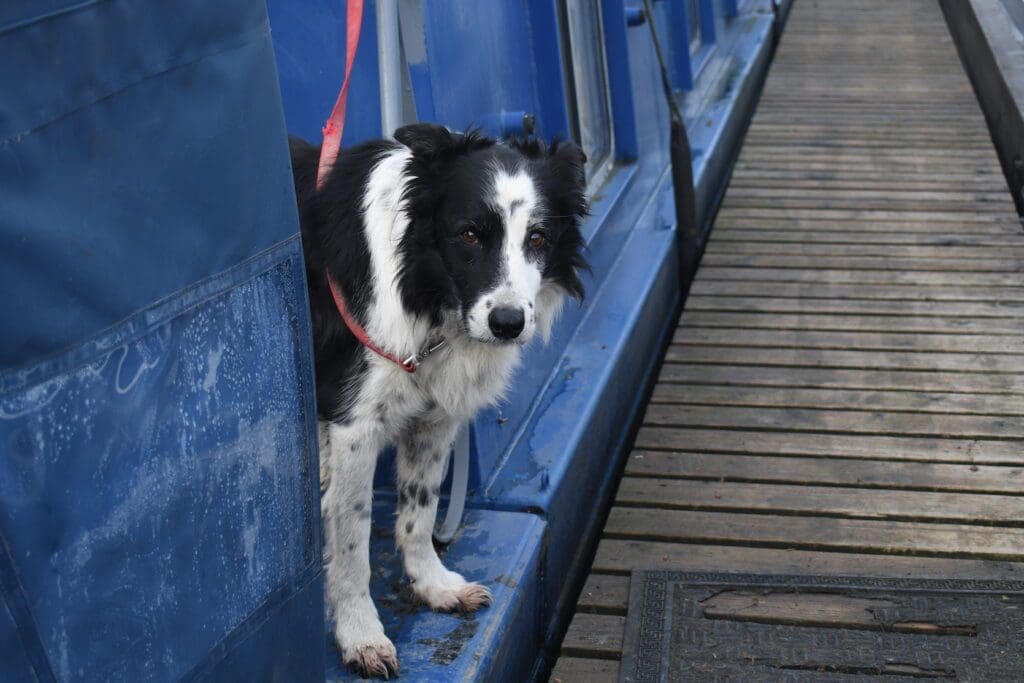 Blaze is fourteen-and-a-half years old now. Nicky and her late husband Steve, re-homed him from a rescue shelter in Swindon when he was a pup of about 12-weeks old. Despite his canine years, he's still a sprightly border collie.
When they're out walking the towpath Blaze doesn't stop probing and quietly computing with his nose and brain, the dog scent news. Those invisible odour trails, left on the grass and weeds, we humans have no hope of interpreting.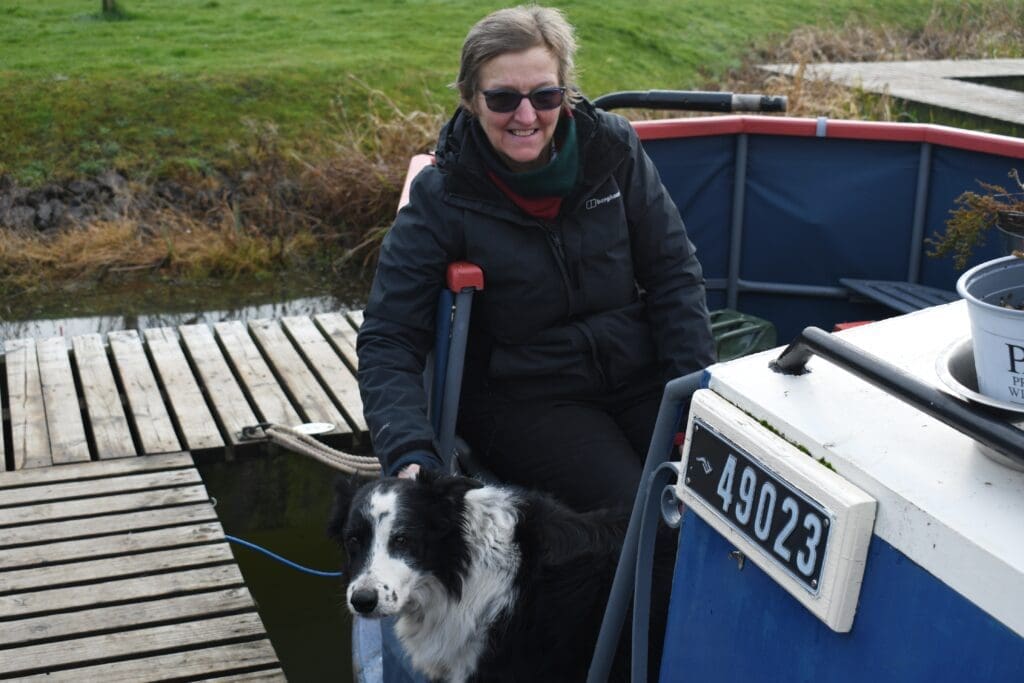 Nicky's had her boat for about four years now and she related how before her late husband Steve's untimely passing in June 2020, they'd gone on a canalboat holiday and during the course of it they'd met a couple on a liveaboard.
Article continues below…
Advert
The couple were slowly making their way to a wedding. It was April, and the wedding was only in August. This slow pace of life, and the lifestyle the liveaboard couple were seemingly enjoying, appealed to Nicky and Steve. As a result, they decided to buy a narrowboat.
They eventually found one moored in Caen Hill Marina, a convenient distance from Market Lavington, where they lived. The boat's name, The Blue Dragon, seemed fitting because the pub they owned in Market Lavington was called The Green Dragon.
After Steve's passing, Nicky continued running the pub until she ultimately decided to give it up. It was an enterprise they'd had for eighteen-years, but like much else in life, things change, and permanent living aboard The Blue Dragon was beckoning.
Article continues below…
Advert
Words & Photos: Kevin Thomas
#petsonthecut #towpathtalk #canals #canalsandrivers #narrowboat #rivers #waterways #lifeonthecut #boating #boats #caenhillmarina #kennetandavon