As a result of continuing dry weather, the Canal & River Trust has announced plans to temporarily close lock flights on the Peak Forest and Macclesfield canals to navigation from 10 July until water supplies recover.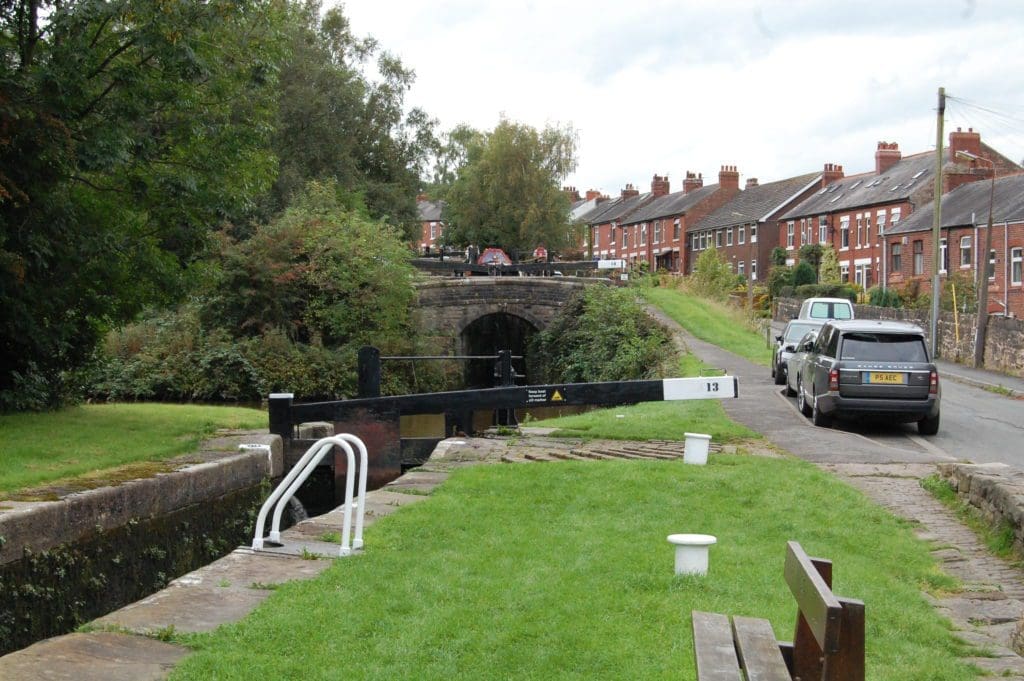 With the ongoing repair works at Toddbrook Reservoir meaning this key source of water for the canals isn't available, together with works to reinstate the feeder channel at Combs Reservoir, the summer boating season on this part of the canal network started with a much-reduced supply of water than normal.
The water in Bosley and Sutton reservoirs, other water sources for the two canals, has been used sparingly and has successfully prolonged the water supply to maintain navigation into mid-July.  This has included implementing restricted opening times at lock flights since April.
However, continued hot, dry weather means that reservoir holdings are now very low, even considering the recent rainfall. So a navigation closure, which will reduce the call of water that the canals need, will be implemented along the Marple and Bosley lock flights. The remaining reservoir holdings are needed to supply a continued reduced feed to keep the canal topped up to protect the canal infrastructure, keep boats afloat, and to meet the Trust's responsibilities to protect the ecology along the waterways.
The Trust is working to reinstate a feed of water from Combs Reservoir, with ongoing works to the feeder channel. Trials will commence on Monday, 26 June, to convey water along the feeder channel. If these are unsuccessful, the Trust plans to reinstate a water supply from the reservoir by pumping it into the River Goyt and then back into the canal network at Whaley Bridge. If a feed from Combs can be reinstated, then the planned closure of the lock flights will come into effect on Monday, 10 July. However, if Combs cannot be brought back into use, the closure could take effect sooner. The Trust will confirm details with boaters and local businesses as soon as possible.
Whilst the closures will prevent the use of the lock flights, it will still be possible for boats to cruise between them. The towpath will remain open as normal.  Water holdings will be monitored carefully throughout the summer, and if there is adequate rainfall, it will be possible to reopen the canals to full navigation.  
Article continues below…
Advert
During the planned closure of the lock flights, the Trust is looking into bringing forward essential maintenance along the Marple Flight, which had originally been scheduled for this winter. To conserve as much water as possible whilst these closures are in place, both lock flights will be padlocked closed and the gates sealed with ash to reduce leakage.
The Trust understands what an impact this has on boaters and boating businesses and apologises for the inconvenience and uncertainty that the closure brings.
#marpleflight #canalandrivertrust #crt #towpathtalk #canals #canalsandrivers #narrowboat #rivers #waterways #lifeonthecut #boating #boats #canallife #canallifeuk
Article continues below…
Advert