Members of Bonkers Activities Paddleboarding School and Avon Navigation Trust's ANT youth squad are on a plastic and rubbish clearing mission.
As soon as the last lockdown allowed, Bonkers' Kim Bonk, in partnership with the Trust, organised a big clean up of the Pershore reach.
In May, a flotilla will launch a clear-up of Evesham's award-winning Abbey Park. Kim Bonk explains: "Paddleboards are the perfect platform for litter picking. You can get them right into the bushes to get to the litter you can't reach from the bank or from bigger boats".
The vanguard of volunteers is a mix of Bonkers' customers and members of the Trust's youth squad, whose duties include keeping the Avon tidy.
ANT Squad founder members include Thomas Welland and Kai Mellor, both 18. They have already enjoyed British Canoe Rescue Training, a First Aid Course and Paddlesport Instructor schooling.
"They are a real asset to the Squad and passionate about the river," says Trust Chief Executive Clive Matthews, who launched the youth group.
Article continues below…
Advert
"The aim was to get the younger generation interested in the future of the river, and Thomas and Kai lead by example."
An even younger chap enthusiastically joined in onboard ANT's River Rescue boat during the Pershore litter pick and six-year-old Arty Barkley, Bonkers' mini mascot, is an avid paddleboarder alongside mum Hannah.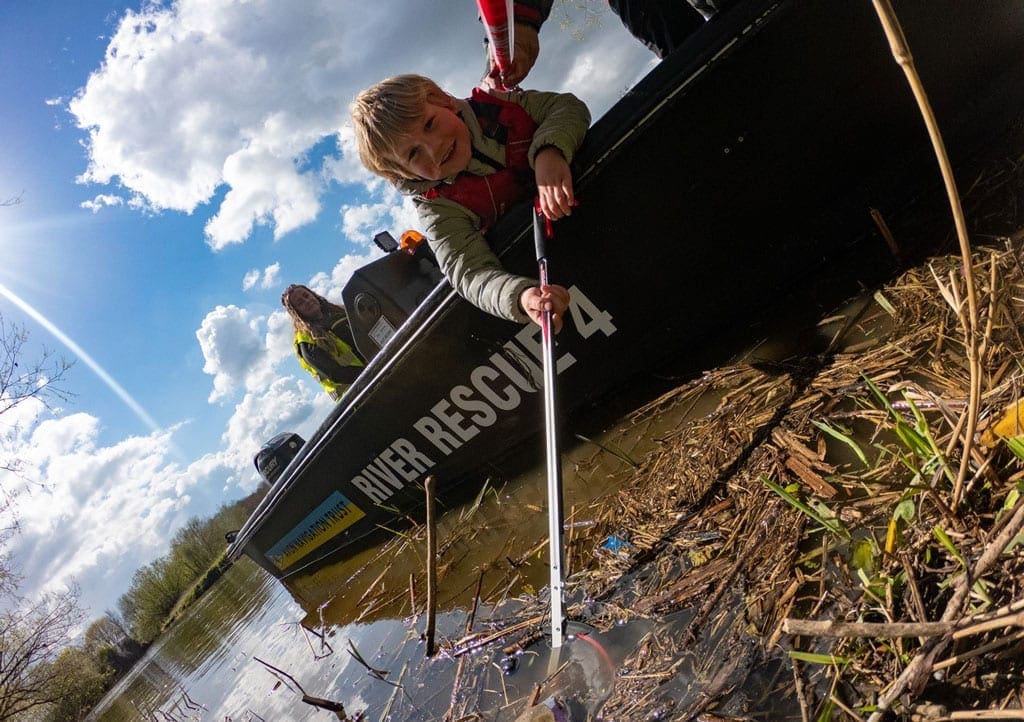 Hannah said: "He (Arty) already has a good understanding of how important it is that we help to keep our waters clean. He is always spotting plastics on the river and so was over the moon to be able to ride on a boat and help out."
Article continues below…
Advert
Bonkers has also 'notched up' a first by adopting the Pershore reach as part of local authority Wychavon's, Adopt a Street, anti-litter campaign. Bonkers is part of the national campaign Planet Patrol and monitors and records all the litter collected to help with long term strategies and prevention.