Welcome to Towpath Talk, Britain's biggest inland waterways publication.
Regularly topping 100 pages, it features everything you need to know about boats, marinas, wildlife, conservation, heritage and superb days out.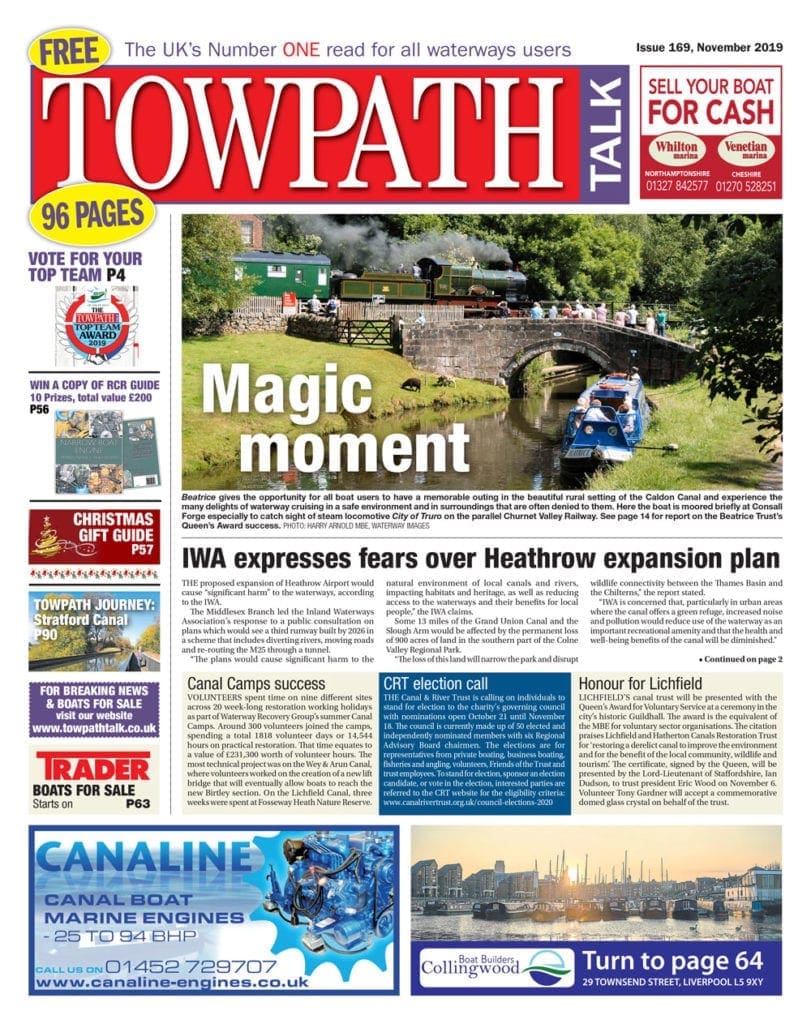 Whether it's news, reviews, reports or guides, we've got it covered right across the UK's entire canal network, and there's a substantial trader section for all your buying and selling needs. Towpath Talk is the best way to find out what's going on in British waterways today.
Find all the latest news from the waterways in November's 104-page issue, packed with features, fun and lots of boats for sale! If you can't pick up a copy at a local outlet, you can subscribe to get a paper copy delivered to your door each month, or you can read the issue online. 
Don't forget to check our social media channels for latest news.
You can also keep up to date with the latest news from your favourite waterways publication on smartphone and tablet as the latest issue is available via a FREE app now! The links for each mobile device are as follows: 
Apple: http://mrtns.uk/towpathapple
Article continues below…
Advert
Android: http://mrtns.uk/towpathandroid
Kindle: http://mrtns.uk/towpathkindle
Flick through the latest issue of Towpath Talk below
Click here to open in a new window