Regularly topping 100 pages, Towpath Talk features everything you need to know about boats, marinas, wildlife, conservation, heritage and superb days out.
If you like the look of the November edition, we're certain you'll enjoy reading every issue, so why not take a look at our latest subscription offers? Remember Towpath Talk is a FREE publication, so you'll only be paying for delivery – starting from just £19 a year!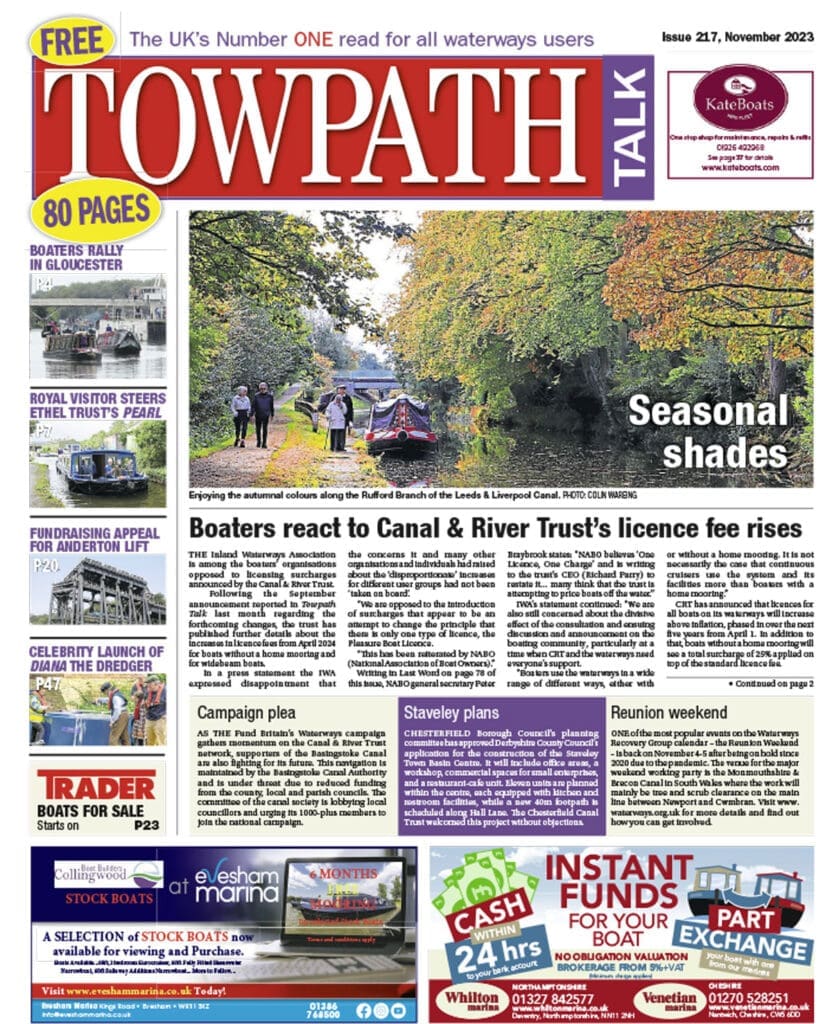 Whether it's news, reviews, reports or guides, we've got it covered right across the UK's entire canal network, and there's a substantial trader section for all your buying and selling needs. Towpath Talk is the best way to find out what's going on in British waterways today.
Inside this month's Towpath Talk…
Swansea Canal project reaches major milestone
Swansea Canal Society recently reached a major milestone in its work to regenerate the historic Swansea Canal.
Gloucester boaters rally to support Fund Britain's Waterways campaign
The main dock at Gloucester was filled with 70 boats on September 30 at the start of the rally in support of the Fund Britain's Waterways Campaign, reports Tony Aldridge.
Discovering canal history in Chichester
Nicola Lisle enjoys a visit to the Chichester Ship Canal Heritage Centre in the latest in her museum series.
Dyed in the wool
An ethical homespun narrowboat business going global.
Flick through the latest issue of Towpath Talk below
Click here to open in a new window