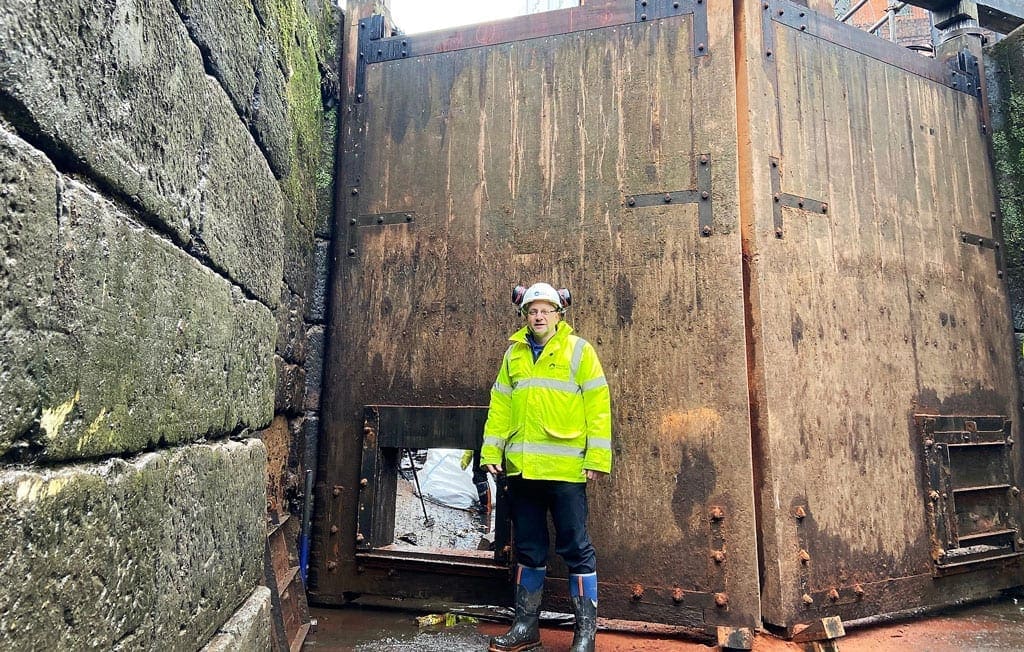 The Canal & River Trust, the national waterways and wellbeing charity, is investing £15 million this winter on carrying out essential repairs, upgrades and maintenance work to the North West's historic waterways. 
As part of the four-month programme, which is due to finish in mid-March, the Trust's expert engineering teams are replacing worn-out lock gates, dredging waterways and carrying out a host of tasks to keep the 200-year old network in good working order.
Work has included major projects on the Ashton, Huddersfield Narrow, Lancaster, Leeds & Liverpool, Rochdale and Shropshire Union canals, plus the Ribble Link, near Preston.
Due to coronavirus restrictions, the Trust is unable to offer its usual on-site Open Days for visitors to get a special behind-the-scenes view of canal repairs and conservation work in progress.
However instead this year, the Trust has produced a Virtual Open Day in Manchester, focusing on the lock gate repair works at Brownsfield Lock 83 on the Rochdale Canal in Ancoats, the regenerated heart of the old cotton industry.
The Virtual Open Day can be viewed at https://canalrivertrust.org.uk/enjoy-the-waterways/events/open-days-2020-21/brownsfield-lock-83-virtual-open-day. A series of ten short films give a fascinating insight into the regeneration of the canal and how old lock gates are repaired, including footage of the gates being lifted out by crane.
The refurbished pair of oak lock gates measure five metres high and together weigh nearly seven tonnes, the equivalent of two elephants. Other films explore the heritage and history of the area and include a new poem "Love the Rochdale Canal".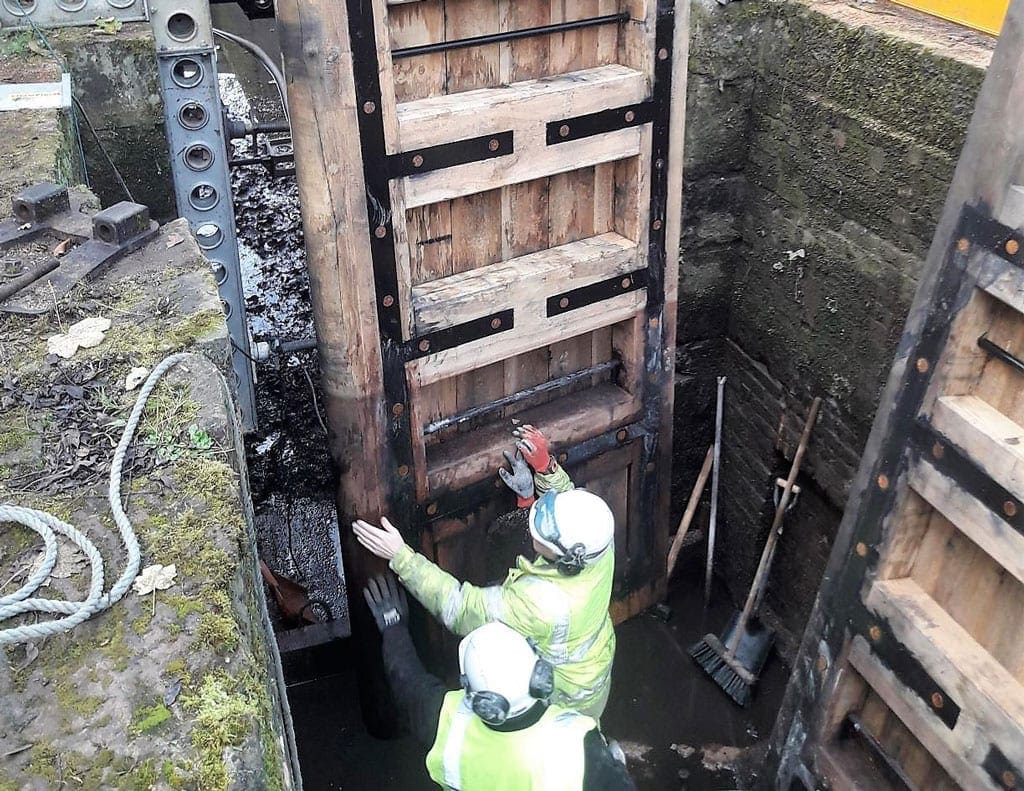 The North West canal winter works programme includes:
Ashton Canal: Repairs to the Kershaw Lane Road Bridge in Audenshaw, and grouting work to Beswick Aqueduct, near the Etihad Stadium, to reduce leakage.
Huddersfield Narrow Canal: Washwall and leakage repairs to Lock 30 at Diggle and Manns Wharf Embankment at Greenfield.
Lancaster Canal: A short section of the canal through Bolton-le-Sands, from Bridge 122 to Bridge 126, will be improved by repairs to the embankment, canal bed and washwalls.
Leeds & Liverpool Canal: In Wigan, six locks will benefit from new gates, grouting, repair and maintenance work to reduce leakage. At Johnsons Hillock Lock 58, near Chorley, new bottom gates and fenders will be installed, lock ladders repaired and masonry repointed. In Blackburn, Highfield Road Lock 53, leakage will be reduced by repairing the bottom gates and cills. And at Locks 49 and 51 in Barrowford, new gates will be installed, ladders and other lock chamber equipment mended.
Ribble Link (which connects the Lancaster Canal to the River Ribble, near Preston): Leakage will be reduced by repairs to gates at Lock 6 and Lock 8, Ashton-on-Ribble.
Rochdale Canal: Lock gate replacements, repairs and masonry works at Lock 83 in Ancoats, Lock 81 (Butler Street), Lock 72 (Newton Heath, Lock 62 (Middleton) and rebuilding the upstream lock landing at Lock 54 (Slattocks).
Shropshire Union Canal: Leakage at Lock 9 (Christleton) and Lock 4 (Audlem) will be reduced by lock gate replacements, repairs and masonry repointing. Boater safety will be improved by the upgrade of lock ladders.
Daniel Greenhalgh, North West regional director for the Canal & River Trust, said: "With many of the region's canals constructed over two centuries ago, it's important to stay on top of regular maintenance and keep the waterways in good condition. We always try to minimise inconvenience to boaters by carrying out this routine work in the winter months.
"Research proves people feel happier and healthier by water and over the pandemic particularly, waterways have offered a valuable lifeline for so many, providing perfect spots for local recreation and exercise. That's why it's so important that we keep them open and safe for everyone to use, whether people enjoy a waterside stroll, cycling, boating or angling.
"Our specialist engineering teams have continued to work in covid-safe bubbles throughout the lockdowns. They have had to deal with some incredibly challenging weather, including Storm Christoph, bringing storm damage and flooding.
"They've made great progress over the last few months and by carrying out these works, we will be protecting our historic waterways for future generations – ensuring they continue to make a real difference to people's lives today."
This winter, the Canal & River Trust is investing more than £45 million on maintenance work across its 2,000 miles of waterways in England and Wales.
For more information on the work of the Canal & River Trust, including how to support through volunteering or making a donation, go to www.canalrivertrust.org.uk.