TWO large three-ton pumps have been installed by the Canal & River Trust at Gloucester Pumping Station in the docks.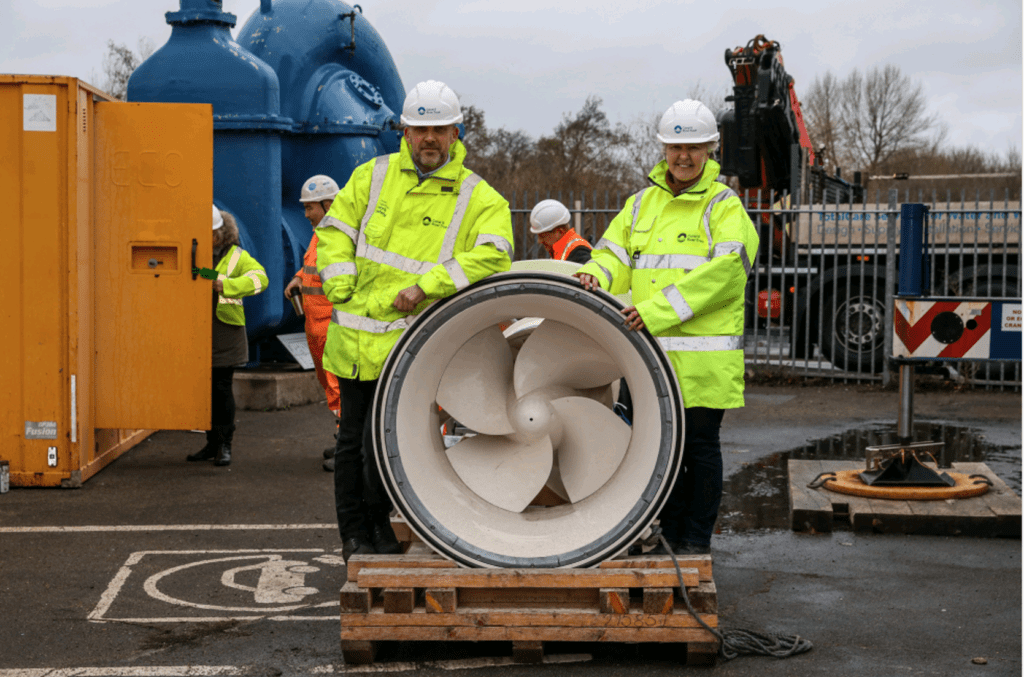 The new energy efficient pumps join the two existing ones to play a crucial role in managing water resources in Gloucester and Bristol.
Water levels in the docks and canal are constantly managed by the trust otherwise levels would fluctuate due to lock and dock operation and abstraction.
The pumps at Gloucester take on average some 100 million litres of water per day from the River Severn to keep the Gloucester & Sharpness Canal open for navigation and ensure correct water levels for ships using the busy port at Sharpness Docks.
Their role doesn't end there – the water taken from the river is treated at Purton, to be used by nearly half the 600,000-strong population of Bristol.
The new pumps are more efficient, have a higher level of resilience and have been designed to be easier to maintain, helping their sustainability and giving them a life span of around 20 years. It's expected that the new pumps can cut the electricity bill for the pumping station by around 10%. The pump replacement project forms part of wider activities across the Trust reducing energy consumption and reducing CO2 emissions.
Nigel Taylor from the Canal & River Trust explained: "These pumps act like a beating heart in Gloucester Docks for the Gloucester & Sharpness Canal. Though tucked underground and unseen they are controlled by our state-of-the-art waterway management system to continuously manage water levels in the canal.
"We are grateful to the players of People's Postcode Lottery as the existing pumps were reaching the end of their working life, and funding raised by the lottery players has made these new ones possible. At a time when our waterways are busier than ever the pumps really are mechanical and technical heroes – keeping the canal open, ships moving and Bristol's thousands of taps running with water."
Laura Chow, head of charities at People's Postcode Lottery, said: "I'm delighted that support from players will see new, more energy efficient pumps being installed so water can continue flowing along the canal for boats, ships and Bristol residents alike.
"Players of People's Postcode Lottery are supporting this project as part of our Postcode Climate Challenge initiative, which is providing 12 charities with an additional £24 million in funding for initiatives tackling climate change this year."
Pump facts:
• Gloucester Pumping Station consists of four 2000 l/sec capacity pumps. They were originally installed in 2000
• Each of the two new Flygt column pumps is capable of filling an Olympic-size swimming pool every 21 mins
• Each pump weighs over three tonnes, is the size of a small car, and requires a 40t road crane to install. They cost £100,000 each.
• The pumps operate on demand and are controlled by the Trust's SCADA level management software. They can also be controlled locally.
• Water has been pumped from the Severn into the canal since 1834 and it's still possible to see the 1960s original No 1 'snail' pump (named after its distinctive shape) on site.
• The Canal & River Trust's Gloucester & Sharpness Canal has supplied drinking water to Bristol since the 1960s.
#towpathtalk #canals #canalsandrivers #narrowboat #rivers #waterways #lifeonthecut #boating #boats #canalandrivertrust #gloucesterpumpingstation