Ben Sutcliffe-Davies investigates…
WHEN in Bristol last week I found that many owners have certainly dug in and got the heating on. Many had multifuel stoves going and I'm sure many regular readers will remember my articles from the last few years about the dangers of multifuel stoves.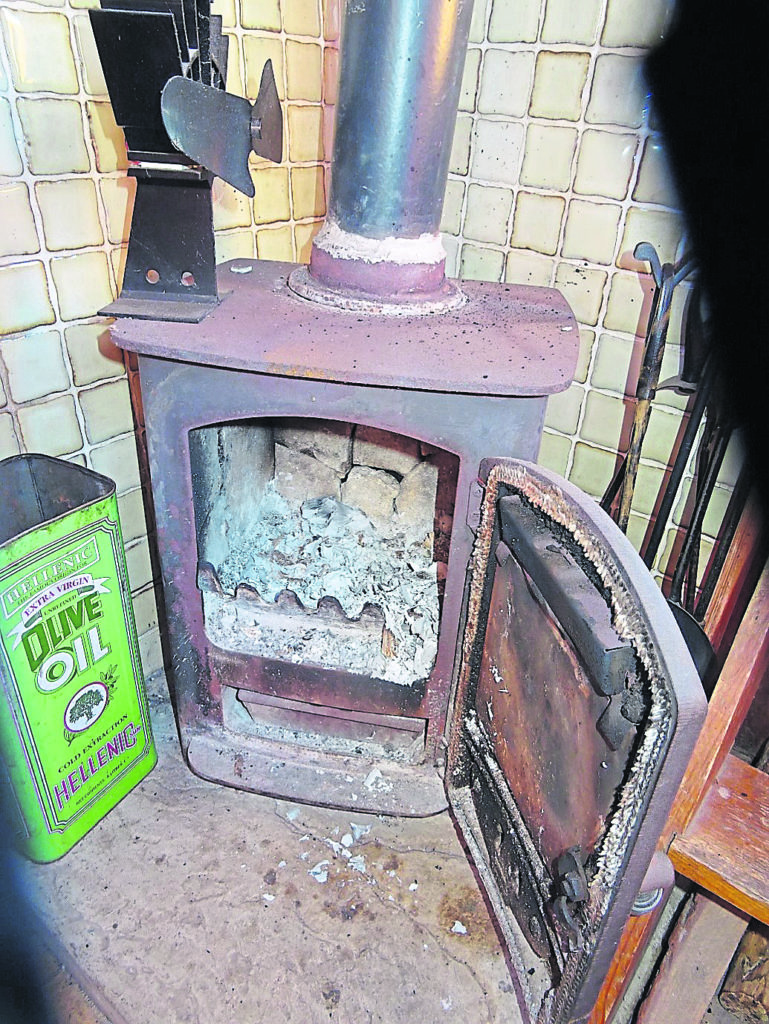 In the last few weeks there have again been a number of cabin fires on boats that have almost certainly been caused by poorly maintained stoves, so I make no apology for revamping this article to try and remind readers, old and new alike, of the dangers of badly maintained and poorly installed arrangements.
I have over the last few years posted a number of YouTube videos on my site of several badly fitted stoves on board craft I've surveyed. Please search for them on my YouTube channel: Ben Sutcliffe Marine.
I'm sure many of the stalwarts who have lived on the system for several winters will have done the seasonal checks to make sure they are safe; however there are always many new liveaboards so hopefully this will help make you a little safer.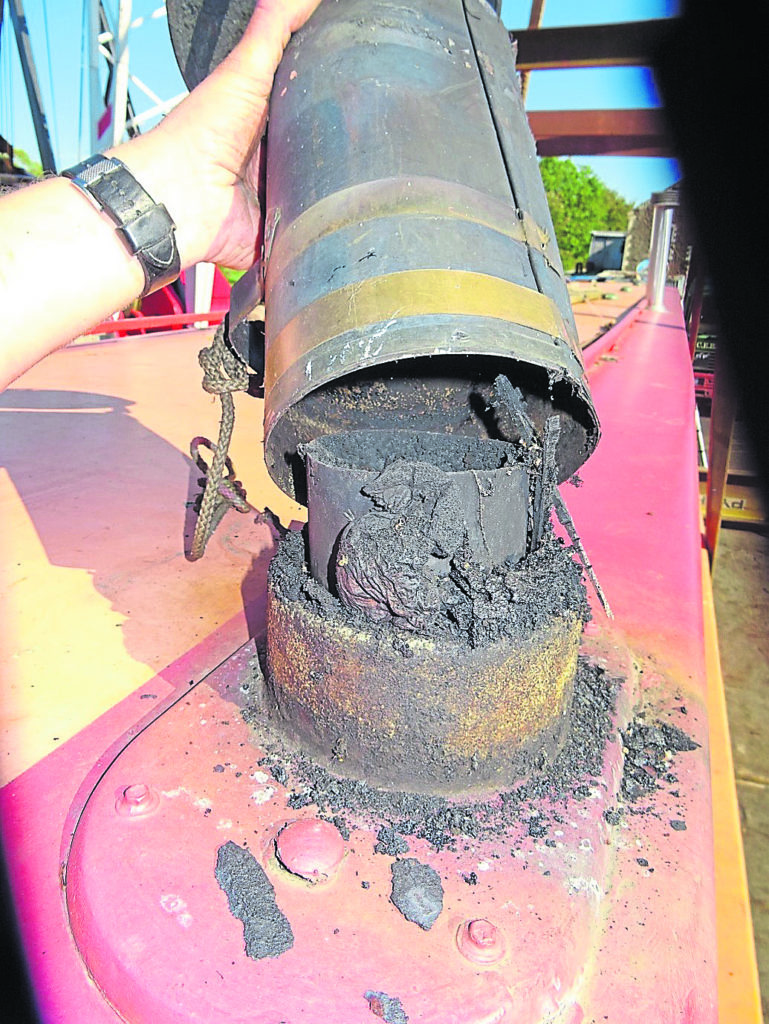 As a surveyor, from about mid-January to the end of March, I will on average attend four to six burnt-out craft where the cause was the multifuel stove igniting items either positioned too close or the flue has set fire to the cabin linings! At most incidents I attend, the cause very often comes down to one of two issues: either a poorly fitted or poorly maintained unit. So very briefly here are a few tips again to keep you, the crew and your vessel safe this winter.
I should point out there is a wealth of website links out there to research the right ways to use and fit a stove.
Good practices
A few years ago I was invited to see the rollout from HETAS (Heating Equipment and Testing Approval Scheme), which is based in Gloucester and has put together an excellent scheme of fully approved engineers who have been trained to install multifuel stoves on boats.
It's well worth looking at its information and considering having a stove fitted professionally. Visit the website at www.hetas.co.uk/hetas-go-boating/
There is loads of info on the BSS (Boat Safety Scheme) website that also provides good clear safety information and covers many of the good practices, including how they should be fitted and maintained. The use of insulated flues is also a great advantage too.
While there are hundreds of units out there that are well fitted and maintained, the ones I regularly see where a fire on board has started were often when a stove has been left unattended, banked up and then start to 'over fire'. This very often is when the winds have built up, making the fire draw almost like a blacksmith's forge! The unit will become incredibly hot and anything in close proximity will combust! 
There are very clear recommended distances (600mm) from any combustible materials for the unit. However when surveying these are rarely met; the classics are curtains and electrical sockets! Often the issues of burning wet timber that release creosote deposits cause the stack to tar up and then catch fire too, so regularly check the stack and stove.
It's essential to avoid burning wet timber and try not to leave a unit unattended. If you have to leave the craft ensure the air supply is restricted on the unit and regularly check the rope seal has good contact and is not worn, the glass isn't cracked, and the stack is kept clean; soot build-up in the stack is a serious fire hazard too.
If you are on board, prevention is better than having to deal with an 'over firing' so try and avoid overfilling the stove, especially in windy weather, and restrict the stove's airflow. At this point I'm assuming you have both a carbon monoxide alarm and a smoke alarm that are regularly checked, and you have an exit plan; one good tip is having a fire blanket near the stove that will give you some personal protection if your only exit is past the stove.
If the stove becomes out of control try as soon as possible to reduce any airflow, shutting the stove's vents plus closing all doors and windows etc will help. Some do suggest damp towels applied to the cabin air vents and the stove; this I have seen fail when the towel then caught fire too! Watering down the cabin roof is prudent but it's essential not to get any down the stack. Ensuring everyone gets off the craft while the fire starves itself of oxygen is often the best method and don't be tempted to open the firebox door!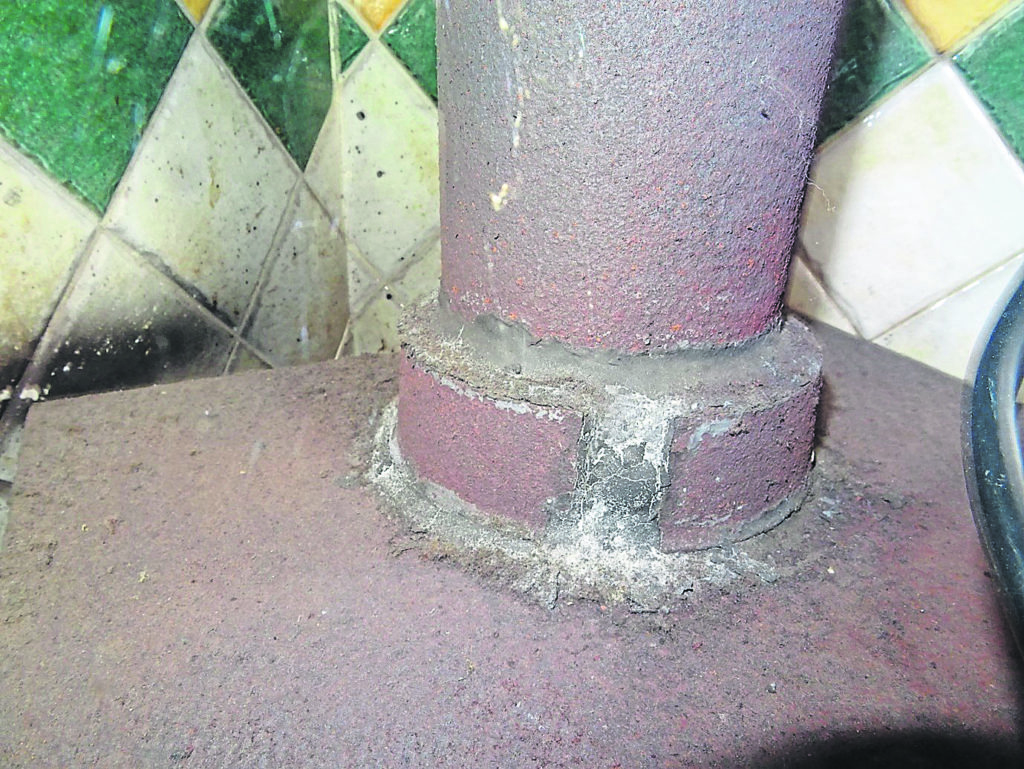 The second regular causation of a stove fire results from the hearth not being large enough to prevent hot materials from falling out and starting a fire instantly on the carpet or other items! Regularly the glass has cracked and gone unnoticed so red hot material falls out unchecked, or the classic one of when opening the door to put more fuel on some charred remains just happen to fall out! There are suggested distances of 225mm directly in front of the door area and at least 150mm to the sides that should be non-combustible material. Ideally with an upstand as well.
So as we go through this year please make sure if you use a multifuel stove you use it with the respect it deserves and remember it will get very hot.
Please keep warm and safe.
#multifuelstoves #woodburners #stoves #heating #towpathtalk #canals #canalsandrivers #narrowboat #rivers #waterways #lifeonthecut #boating #boats #canallife #canallifeuk